Ba Duan Jin
Eight-Section Qigong Exercises
Jessica Kingsley Publishers
, Singing Dragon
Qigong is an aspect of traditional Chinese medicine that involves coordinating breathing patterns with physical postures to maintain health and well-being. Ba Duan Jin: Eight-Section Qigong Exercises is an accessible, fully-illustrated guide to this particular qigong exercise, which has been shown to improve the respiratory, cardiovascular and immune systems.The Ba Duan Jin exercise dates back to the Song Dynasty, and is broken down into eight sections, each of which focuses on a different physical area. The routine enhances limb strength and flexibility of the joints, and also fortifies the nerves. It can help in the treatment of illnesses such as osteoporosis and is also beneficial for mental health. Each routine is described step-by-step, and is illustrated with photographs and key points. The authors also point out common mistakes and offer advice on how to correct these.Complemented by an appendix of acupuncture points and accompanied by a DVD, this book will be of interest to Qigong and Tai Chi practitioners at all levels, students of martial arts and anyone interested in Chinese culture.
'The DVD is very professionally and beautifully done and is one of the best that I have seen. The practitioners demonstrating the forms are clearly very experienced and are excellent models to follow. I have practised several versions of ba duan jin and I particularly like this version. It's simple, aesthetic and very effective. This book and DVD are a readable and thorough guide to the practice of ba duan jin.'- Medical Qigong Education Centre'With these books the Chinese Health Qigong Association have come close to providing everyone with their own personal qigong instructor.'- Tai Chi Finder Limited 'This DVD, filmed as it is in uplifting locations, such as on top of the Great Wall of China and by the sea etc. with the performers in their silk pyjamas, does add a little something extra to the experience of participating in this virtual class.'- Tai Chi Finder Limited
The Chinese Health Qigong Association is an organization that popularizes and researches Health Qigong, and is a group member of the All-China Sports Federation. Its aim is to inherit and carry forward the Chinese traditional culture of health promotion and facilitate the communication between Western and Eastern Cultures.
Preface. 1. Origins and Development. 2. Characteristics. 3. Practice Tips. 4. Step-by-Step Descriptions of the Routines. Section 1. Hand and Foot Forms. Basic Hand Forms. Basic Stances. Section 2. The Exercises Illustrated. Ready Position. Routine 1. Holding the Hands High with Palms Up to Regulate the Internal Organs. Routine 2. Posing as an Archer Shooting Both Left- and Right-handed. Routine 3. Holding One Arm Aloft to Regulate the Functions of the Spleen and Stomach. Routine 4. Looking Backwards to Prevent Sickness and Strain. Routine 5. Swinging the Head and Lowering the Body to Relieve Stress. Routine 6. Moving the Hands Down the Back and Legs, and Touching the Feet to Strengthen the Kidneys. Routine 7. Thrusting the Fists and Making the Eyes Glare to Enhance Strength. Routine. 8. Raising and Lowering the Heels to Cure Diseases. Closing Form. Appendix: Acupuncture Points Mentioned in This Book.
Find what you're looking for...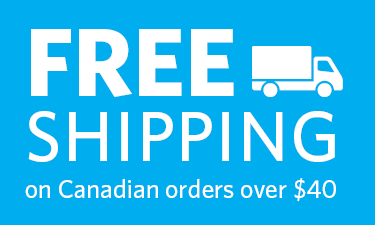 Publishers Represented
UBC Press is the Canadian agent for several international publishers. Visit our
Publishers Represented
page to learn more.