$22.95

Back Order
Ships in 4-6 weeks.
GO TO CART
Being Chinese
Voices from the Diaspora
The University of Arizona Press
Chinese have traveled the globe for centuries, and today people ofChinese ancestry live all over the world. They are the Huayi or"Chinese overseas" and can be found not only in the thrivingChinese communities of the United States, Canada, and Southeast, butalso in enclaves as far-reaching as Cuba, Zimbabwe, and Peru. In thisbook, twenty-two Chinese living and working outside ofChina—ordinary people from all walks of life—tell ussomething about their lives and about what it means to be Chinese innon-Chinese societies.
In these pages we meet a surgeon raised in Singapore but westernizedin London who still believes in the value of Chinese medicine, which"revitalizes you in ways that Western medicine cannotunderstand." A member of the Chinese Canadian community whobridles at the insistence that you can't be Chinese unless youspeak a Chinese dialect, because "Even though I do not have theChinese language, I think my ability to manifest many things in Chineseculture to others in English is still very important." Individualsall loyal to their countries of citizenship who continue to observe thecustoms of their ancestral home to varying degrees, whether performingrites in memory of ancestors, practicing fengshui, wearing jade forgood luck, or giving out red packets of lucky money for New Year.
What emerges from many of these accounts is a selective adherence toChinese values. One person cites a high regard for elders, for highachievement, and for the sense of togetherness fostered by his culture.Another, the bride in an arranged marriage to a transplanted Chineseman, speaks highly of her relationship: "It's the Chinese wayto put in the effort and persevere." Several of the storiesconsider the difference between how Chinese women overseas actuallylive and the stereotypes of how they ought to live. One writes:"Coming from a traditional Chinese family, which placed value onsons and not on daughters, it was necessary for me to assert my owndirection in life rather than to follow in the traditional paths ofobedience." Bracketing the testimonies are an overview of thehistory of emigration from China and an assessment of the extent towhich the Chinese overseas retain elements of Chinese culture in theirlives.
In compiling these personal accounts, Wei Djao, who was born inChina and now lives near Seattle, undertook a quest that took her notonly to many countries but also to the inner landscapes of the heart.Being Chinese is a highly personal book that bares theaspirations, despairs, and triumphs of real people as it makes aninsightful and lasting contribution to Chinese diasporic studies.
One does not need to be Chinese to enjoy Being Chinese. Indeed, the view given to non-Chinese by this masterful work is priceless and unprecedented.
Fresh and first-hand information about the everyday life of these migrants and their descendants ... Previous studies have always focused on the married bachelor and sojourner phenomena among the Chinese emigrant, especially among those in North America, but this book adds more details about such tragedies.Fresh and first-hand information about the everyday life of these migrants and their descendants.
Extraordinary history is made by ordinary people, as this volume by Shanghai native Djao subtly demonstrates. . . . Such documentary-based representation leaves a space for readers to experience, feel, imagine, and draw their own conclusions about a distinguished cultural group.
Find what you're looking for...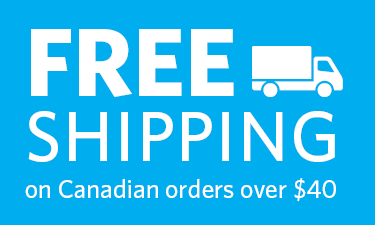 Publishers Represented
UBC Press is the Canadian agent for several international publishers. Visit our
Publishers Represented
page to learn more.