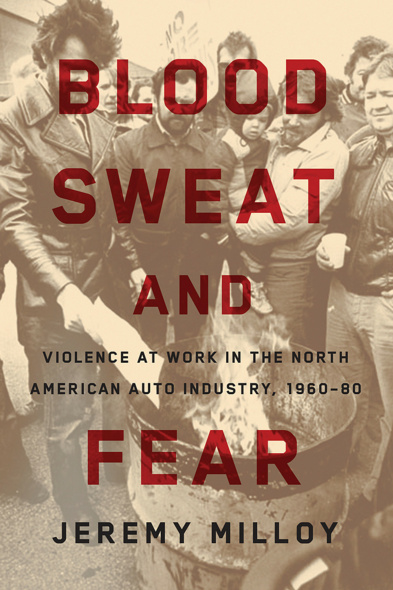 Blood, Sweat, and Fear
Violence at Work in the North American Auto Industry, 1960–80
Going postal. We think of the rogue employee who snaps. But in Blood, Sweat, and Fear, Jeremy Milloy demonstrates that workplace violence never occurs in isolation. Using violence as a lens, he provides fresh and original insights into the everyday workings of capitalism, class conflict, race, and gender in the United States and Canada of the late twentieth century, bringing historical perspective to contemporary debates about North American violence.
Blood, Sweat, and Fear is the first full-length historical exploration of the origins and effects of individual violence in the automotive industry. Milloy's gripping analysis spans 1960 to 1980, when North American auto plants were routinely the sites of fights, assaults, and even murders. He argues that the high levels of violence were primarily the result of workplace conditions – including on-the-job exploitation, racial tension, bureaucratization, and hypermasculinity – that made fear and loathing a shop-floor reality long before mass shootings attracted media attention in the 1980s.
Workplace violence is typically the domain of management studies and psychology, but while we pass legislation and adopt best practices, the problem continues. Milloy's explosive book reveals that workplace violence has been a constant aspect of class conflict – and that our understanding needs to go deeper.
Blood, Sweat, and Fear will interest everyone concerned with the causes of workplace violence, and in particular scholars and students of labour history, sociology, sociological criminology, masculinity studies, and studies of race and of violence.
Awards
2018, Winner - The Nicolas-Joseph Cugnot Award, The Society of Automotive Historians
Blood, Sweat And Fear is fresh, unpredictable and candid … Milloy's research is meticulous. He examines why people do what we do
Never before has workplace violence among autoworkers been theorized and articulated in the sophisticated and comprehensive fashion that is evident in this book. We need this research for any number of reasons, not the least of which is to situate the source of workplace violence where it belongs – within the labour process.
Blood, Sweat, and Fear interrogates a fundamental, yet relatively unexplored, element of rough working-class masculine culture – violence. It is an outstanding piece of labour history, one that opens windows into the workers' worlds inside the Chrysler plants in Detroit and Windsor.
Jeremy Milloy is a SSHRC postdoctoral fellow at the Frost Centre for Canadian and Indigenous Studies at Trent University in Peterborough, Ontario. He is the winner of the 2016 Eugene A. Forsey Prize and the 2015 Canadian Committee on Labour History (CCLH) Article Prize.
1 Dripping with Blood and Dirt: Confronting the History of Workplace Violence under Capitalism
2 Fights and Knifings Are Becoming Quite Commonplace: Dodge Main, 1965–80
3 The Way Boys and Men Took Care of Business: Windsor Chrysler Plants
4 The Constant Companion of All That Earn Their Living Here: Workers, Unions, and Management Respond
5 Chrysler Pulled the Trigger: The Courts and the Press
6 Out of the Back Streets and into the Workplace: The Discovery of Workplace Violence in the 1980s and 1990s
Notes; Bibliography; Index
Related Titles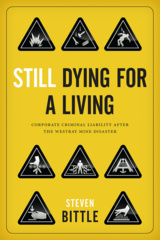 Still Dying for a Living
Corporate Criminal Liability after the Westray Mine Disaster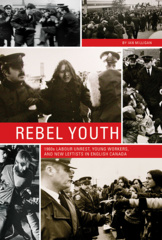 Rebel Youth
1960s Labour Unrest, Young Workers, and New Leftists in English Canada
By Ian Milligan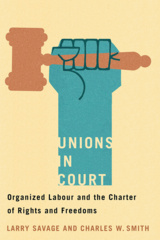 Unions in Court
Organized Labour and the Charter of Rights and Freedoms
By Larry Savage and Charles W. Smith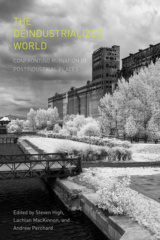 The Deindustrialized World
Confronting Ruination in Postindustrial Places
Edited by Steven High, Lachlan MacKinnon and Andrew Perchard
‹
›
Find what you're looking for...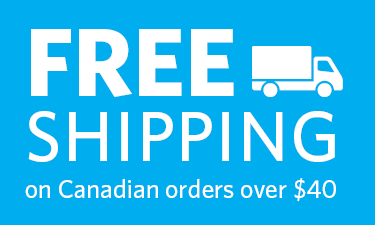 Stay Informed
Receive the latest UBC Press news, including events, catalogues, and announcements.
Publishers Represented
UBC Press is the Canadian agent for several international publishers. Visit our
Publishers Represented
page to learn more.