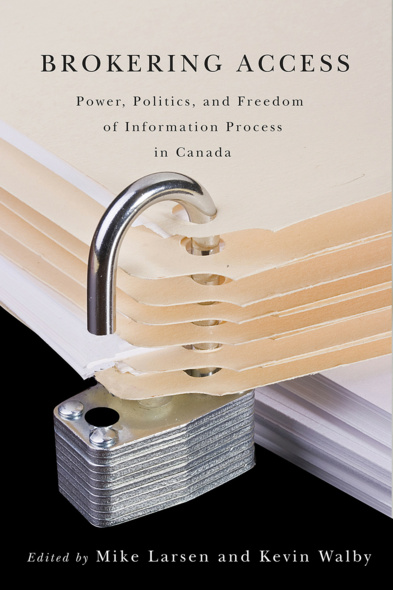 Brokering Access
Power, Politics, and Freedom of Information Process in Canada
Is the business of public officials any of the public's business? Most Canadians would argue that it is – that we citizens are entitled to enquire and get answers about our government's actions. Access to information (ATI) is widely regarded as a fundamental right, consistent with the notion that a democratic government should be open, accountable, and citizen-driven. Yet, on a practical level, there still exists a struggle between the public's pursuit of transparency and the government's persistent culture of secrecy.
Drawing together the unique perspectives of social scientists, journalists, and ATI advocates, Brokering Access explores the policies and practices surrounding access to information at the federal, provincial, and municipal levels. The book's four sections each explore a different aspect of ATI within a theoretical or practical framework. Beginning with a look at the history of ATI mechanisms and a summary of the key features of contemporary ATI laws, Brokering Access goes on to tackle issues of security and information control; illustrates how ATI can be used as a data production method in the social sciences; and finally chronicles the experiences of some of Canada's most prominent journalistic users of ATI. This volume sheds new light on a subject that affects all Canadians.
Brokering Access is a valuable resource for social scientists, policy makers, journalists, access to information advocates, government workers, and anyone who cares about ATI laws and how they affect all Canadians.
When freedom of information can be obstructed under false claims of national security, we all need to ask ourselves, how does this reflect upon the nature of our democracy? It is frustrating that books like this one still need to be published. But the fact that they are being published, and they are being read – and I would strongly encourage all Canadians to read this one – is a good sign.
An important and valuable volume, Brokering Access should be read not only by academics, journalists, and activists, but also by political and bureaucratic actors who are entrusted with interpreting and applying the access laws at the national and provincial level.
Mike Larsen is an instructor in the Criminology Department of Kwantlen Polytechnic University. Kevin Walby is an assistant professor of sociology at the University of Victoria.
Contributors: Reem Bahdi, Jim Bronskill, Ann Cavoukian, Tia Dafnos, Willem de Lint, Gary Dickson, Yavar Hameed, Steve Hewitt, Sean P. Hier, Suzanne Legault, David McKie, Jeffrey Monaghan, Justin Piché, Jim Rankin, Ann Rees, Fred Vallance-Jones, and Matthew G. Yeager
Foreword / Ann Cavoukian
Introduction: On the Politics of Access to Information / Mike Larsen and Kevin Walby
Part 1: Access to Information, Past and Present
1 Sustaining Secrecy: Executive Branch Resistance to Access to Information in Canada / Ann Rees
2 Access Regimes: Provincial Freedom of Information Law across Canada / Gary Dickson
Part 2: Behind Closed Doors -- Security and Information Control
3 Flying the Secret Skies: Difficulties in Obtaining Data on Canadian Airport Security Screening Tests Following 9/11 / Jim Bronskill
4 Access to Information in an Age of Intelligencized Governmentality  / Willem de Lint and Reem Bahdi
5 Accessing Dirty Data: Methodological Strategies for Social Problems Research  / Yavar Hameed and Jeff Monaghan
Part 3: Access to Information and Critical Research Strategies
6 The Freedom of Information Act as a Methodological Tool: Suing the Government for Data / Matthew G. Yeager
7 "He who controls the present, controls the past": The Canadian Security State's Imperfect Censorship under the Access to Information Act / Steve Hewitt
8 Behind the Blue Line: Using ATI in Researching the Policing of Aboriginal Activism / Tia Dafnos
9 Accessing the State of Imprisonment in Canada: Information Barriers and Negotiation Strategies
/ Justin Piché
10 Accessing Information on Streetscape Video Surveillance in Canada / Sean P. Hier
Part 4: Dispatches from the Fourth Estate -- Access to Information and Investigative Journalism
11 Access, Administration, and Democratic Intent / Fred Vallance-Jones
12 Access to Information: The Frustrations -- and the Hope / David McKie
13 The Quest for Electronic Data: Where Alice Meets Monty Python Meets Colonel Jessep / Jim Rankin
Postscript / Suzanne Legault
Index
Find what you're looking for...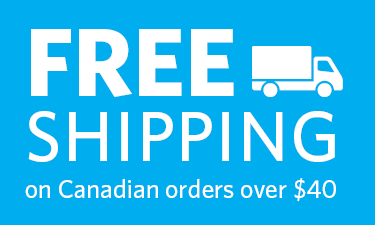 Publishers Represented
UBC Press is the Canadian agent for several international publishers. Visit our
Publishers Represented
page to learn more.