Chen
Living Taijiquan in the Classical Style
Jessica Kingsley Publishers
, Singing Dragon
Chen style Taijiquan is the oldest of the five main Taijiquan styles. In this book, Master Jan Silberstorff, a leading Chen practitioner, shares his expertise and insights.
He explains the background to Taijiquan, and its key principles, and gives the reader a true insight into the Chen system. Master Silberstorff sets this within the historical context of Taijiquan in China, its country of origin, and explains the martial, health and spiritual aspects of traditional Chen Taijiquan. He discusses the different Chen forms and the importance of each, as well as the place of competition and the effect on participants.The book also contains the complete sequences for both the empty hand and weapon forms.
This accessible and comprehensive guide to Chen style Taijiquan is ideal for beginners and will also be useful to advanced practitioners wanting to deepen their practice.
Master Jan Silberstorff manages to convey the essence of Taijiquan in an easy to read format that would encapsulate and encourage practitioners at all levels. Excellent book that I would highly recommend, lovely diagrams, well written. – UK Tai Chi Ltd.
Jan Silberstorff became the first Western indoor student and family disciple of Grandmaster Chen Xiaowang in 1993 and now teaches in 15 countries around the world as a 20th Generation successor of the Chen family. Jan co-founded the World Chen Xiaowang Taijiquan Association, and is the leader of the German section. He is a champion of many Taijiquan tournaments in both Europe and China, and has published books, articles, DVDs, and produced TV series on Taijiquan. Jan is fluent in Chinese having lived in China for many years. He now lives in Germany.
Acknowledgments. Original Preface. Preface to the First Edition. Preface to the English Edition. Notes about this Book. What is Taijiquan? Part 1. The System of Taijiquan. Chapter 1. Some Facts upon the History of Taijiquan. Chapter 2. What is Qi? Chapter 3. Taiji - A Philosophy. Chapter 4. Taijiquan - A Martial Art. Chapter 5. Taijiquan - A Teaching of Health. Chapter 6. Taijiquan - A Spiritual Exercise. Chapter 7. Techniques and Principles of Taijiquan. Part 2. The Chen Style of Taijiquan. Chapter 8. The System of Chen - Taijiquan. Part 3. Taijiquan: At the Centre of Life. Chapter 9. Something about Yin and Yang. Chapter 10. Taijiquan, Tournaments and the Problems of Success. Chapter 11. The Mistake of Double Weighting. Chapter 12. Taijiquan and Sexuality - Does Art of Life Need Art of Love? Chapter 13. Taijiquan in the World: A Resumé. Part 4. Taijiquan in the Mirror of Medicine. Chapter 14. The Medical Point of View within the Chinese Tradition. Chapter 15. Medical Examinations of Taijiquan. Part 5. Words by the Patriarchs of the Chen Clan. Chapter 16. Verses and Dicta. Chapter 17. Ten Essential Statements on Taijiquan. Chapter 18. The Five Levels of Evolution (Gongfu) in Taijiquan. Chapter 19. Interview with Grandmaster Chen Xiaowang. Chapter 20. Sequences in Technique with Grandmaster Chen Xiaowang. Afterword. Glossary. Appendix I: World Chen Taijiquan Association. Appendix II: The Forms of Chen Taijiquan.
Find what you're looking for...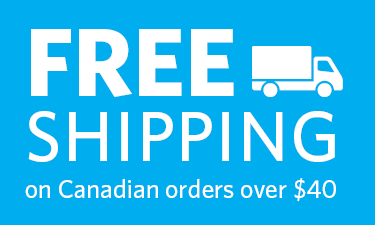 Publishers Represented
UBC Press is the Canadian agent for several international publishers. Visit our
Publishers Represented
page to learn more.