Circling the Canon, Volume II
The Selected Book Reviews of Marjorie Perloff, 1995–2017
University of New Mexico Press
One of our most important contemporary critics, Marjorie Perloff has been a widely published and influential reviewer, especially of poetry and poetics, for over fifty years. Circling the Canon, Volume II focuses on the second half of her prolific career, showcasing reviews from 1995 through her 2017 reconsiderations of Jonathan Culler's theory of the lyric and William Empson's classic Seven Types of Ambiguity. In this volume Perloff provides insight into the twenty-first-century literary landscape, from revaluations of its leading poets and translations of European poetry from Goethe to the Brazilian Noigandres group and interart studies and performance art. Key issues of the past few decades, such as the controversy over the role and function of poetry anthologies, receive extended treatment, and Perloff frequently voices a minority view, as in the case of the acclaimed British poet Philip Larkin.
A highly rewarding set of essay reviews, which covers a lot of literary poetic ground.'--Clark Allison, Tears in the Fence
I knew I was going to be entertained and informed by one of the most astute critics of our time and, particularly, of the avant-gardes of our time. Her inquisitive intelligence always turns up something new.'--Robert Sheppard, Stride magazine
Friend of John Cage and John Ashbery, indefatigable explainer of the avant-garde, Marjorie Perloff is a critic of international standing whose close readings analyze modernist seriousness as well as postmodernist playfulness, relishing especially the radical difficulty of the Language Poets she has long championed. . . . Her observation that 'the book review is by definition the site of controversy' rings true, as does her wish for the best literary criticism to be 'always, in the end, both evaluative and engaged.' The latter words certainly apply to her own.'--Jules Smith, Times Literary Supplement
This collection is a record of one of the best and most influential critical minds in contemporary poetry and poetics. It is both timely and timeless.'--Yunte Huang, author of Transpacific Imaginations: History, Literature, Counterpoetics
Marjorie Perloff is the author and editor of twenty books, including Differentials: Poetry, Poetics, Pedagogy and 21st-Century Modernism: The "New" Poetics. She is a Sadie Dernham Patek Professor of Humanities emerita at Stanford University. David Jonathan Bayot is the coauthor or editor of twenty-two books, including Marjorie Perloff's Poetics in a New Key: Interviews and Essays and Deconstruction After All: Reflections and Conversations. He is the Go Kim Pah Professor of Chinese Literature at De La Salle University and the executive publisher of De La Salle University Publishing House.
Preface
David Jonathan Bayot
Acknowledgments
Marjorie Perloff
Introduction
Marjorie Perloff

Chapter One. Whose New American Poetry? Anthologizing in the Nineties
Chapter Two. A New Apollinaire Translation
Chapter Three. The Mina Loy Mysteries
Chapter Four. To Wonder Without Becoming Dry
Chapter Five. Four by John Ashbery
Chapter Six. Reading Gass Reading Rilke
Chapter Seven. The Rescue of the Singular
Chapter Eight. The Poetry of Tom Raworth
Chapter Nine. Translating Brazilian Concrete Poetry: The French Connection
Chapter Ten. Midwife to the Unborn Homunculus
Chapter Eleven. A New Ezra Pound
Chapter Twelve. Wars I Have Dreamed
Chapter Thirteen. The Return of Robert Lowell
Chapter Fourteen. Anna Akhmatova in Translation
Chapter Fifteen. Vienna Roast: On Elfriede Jelinek
Chapter Sixteen. Dreams of Weeds
Chapter Seventeen. The Poetics of Austerity
Chapter Eighteen. Hebrew Poetry in Medieval Spain
Chapter Nineteen. Resurrecting Vladimir Mayakovsky
Chapter Twenty. "The Ecstasy of Always Bursting Forth!": Rereading Frank O'Hara
Chapter Twenty-One. The Beckett Correspondence
Chapter Twenty-Two. The Life of Lorine Niedecker
Chapter Twenty-Three. I Remember Vanilla Pudding
Chapter Twenty-Four. The Last Waltz
Chapter Twenty-Five. Insane River
Chapter Twenty-Six. The Eliot Correspondence
Chapter Twenty-Seven. Strange Voice
Chapter Twenty-Eight. C'est moi dans la poubelle
Chapter Twenty-Nine. Adrienne Rich: A Revaluation
Chapter Thirty. Empire Falls: Joseph Roth's Dispatches from a Europe on the Brink
Chapter Thirty-One. Theorizing the Lyric
Chapter Thirty-Two. The William Empson Revival
Find what you're looking for...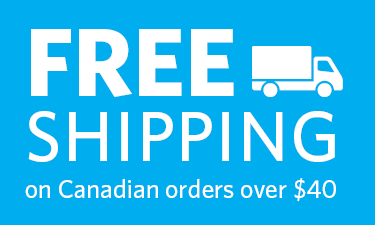 Stay Informed
Receive the latest UBC Press news, including events, catalogues, and announcements.
Publishers Represented
UBC Press is the Canadian agent for several international publishers. Visit our
Publishers Represented
page to learn more.