CA$40.95

Back Order
Ships in 4-8 weeks.
GO TO CART
Clinical Applications of Music Therapy in Developmental Disability, Paediatrics and Neurology
Jessica Kingsley Publishers
Increasingly, music therapy is being practised as an intervention in medical and special educational settings. Focusing on clinical work with developmental disability, paediatrics and neurology, this book informs music therapists through case studies and analyses of theory and practice. The contributors are specialised music therapists who have worked with premature infants in intensive care, children with physical and learning disabilities, children with autism, emotionally disturbed teenagers and adults with neurological illnesses. They describe and explain the planning and evaluation of music therapy intervention, how music therapy can be used for assessing complex organic and emotional disabilities, and aspects of supervision for the professional music therapist.Reflecting on and developing the applications of music therapy, this collection will help establish effective therapy methods in which the creative use of music is employed by skilled and clinically experienced music therapists in a client-oriented interactive process.Clinical Applications of Music Therapy in Psychiatry, & Clinical Applications of Music Therapy in Developmental Disability, Paediatrics and Neurology 2 volume set
'Provides an articulate discussion surrounding the components and the quality of the therapuetic relationship involving the patient, the music, and the music therapist. The writers lead the reader through a hallway of psychiactric termssuch as transference, release and containment, all within the context of the music therapist's perspective. They emphasise the importance of music therapists' personal expertise in the musical instruments they choose for use with patients. They highlight a respect for ones limitations and fears in stressing that "musical therapists be able to anylyze and work through personal fears of loss of control in order to deal in a therapuetic way with psychiactric patients" (p.20). They state that the musical experience is necessary in helping the patients acquire an insight needed to work through conflict. Through the variety of clinical presentations offered by this international forum of music therapy professionals, the reader has witnessed a rich balance of blending of psychotherapuetic theory and clinical music therapy in action. The range of contributions, although at times perhaps more reflective of the international approach to music therapy with it's emphasis on music improvisation, nonetheless makes a serious contribution to the annals of music therapy literature in the psychiactric setting. The benefits of reading this anthology to those serving the needs of the psychiactric client will endure long after the settling of first reflections.'- The Arts In Psychotherapy'Reference is made to case study material and the theory underpinning music therapy as a medium is demonstrated through the diversity of clients' needs highlighted in the case studies.'- OTPLD Newsletter'This book is most helpful in setting out and explaining the rationale behind the use of music as a therapeutic medium and thus enabling practitioners to understand how precisely it could be of benefit to their client group... the book is very readable, the prose flows well, theory is well integrated into practice and case studies are pertinent and interesting.'- British Journal of Occupational Therapy
Tony Wigram was Professor and Head of PhD Studies in Music Therapy at the University of Aalborg, Denmark, Honorary Research Fellow in the Faculty of Music at the University of Melbourne, Australia, and Reader in Music Therapy at Anglia Ruskin University, Cambridge, UK. He was Associate Editor of the Nordic Journal of Music Therapy, and a former President of both the European Music Therapy Confederation and the World Federation of Music Therapy. He was also Head Music Therapist at the Harper Children's Service in Hertfordshire, UK, and Research Advisor to Hertfordshire Partnership NHS Trust.
Foreword, Colwyn Trevarthen. PART I: PAEDIATRICS. 1. Premature birth and music therapy, Monika Nocker-Ribaupierre, Germany. 2. Indications for the inclusion of music therapy in the care of hospitalized infants with bronchopulmonary dysplasia, Helen Shoemark, Royal Children's Hospital, Melbourne. 3. 'A song of life': Improvised songs with children with cancer and serious blood disorders, Ann Turry, Hackensack University Medical Center, New Jersey. PART II: DEVELOPMENTAL DISABILITY. 4. Contact in music: The analysis of musical behaviour in children with communication disorder and pervasive developmental disability for differential diagnosis, Tony Wigram. 5. Music and autism: Vocal improvisation as containment of stereotypes, Gianluigi di Franco, ISFOM, Naples. 6. Islanders: Making connections in music therapy, Claire Flower, London. 7. Client-centred therapy for emotionally disturbed teenagers with moderate learning disability, John Strange, William Morris School, London. 8. The use of creative improvisation and psychodyanamic insights in music therapy with an abused child, Pauline Etkin, Nordoff-Robbins Music Therapy Centre, London. 9. Orff music therapy with multiple-handicapped children, Melanie Voight, Kinderzentrum Munchen, Munich. 10. The music, the meaning and the therapist's dilemma, Sandra Brown, Nordoff-Robbins Music Therapy Centre, London. PART III: NEUROLOGY. 11. 'Singing my life, playing myself': Song-based and improvisatory methods of music therapy with individuals with neurological impairments, Wendy Magee, Royal Hospital for Neuro-Disability, London. 12. Music therapy in neuro-surgical rehabilitation, Simon Gilbertson, Klinik Holthausen, Hattingen, Germany. PART IV: ASPECTS OF TRAINING AND CLINICAL SUPERVISION. 13. Integrative approaches to supervision for music therapists, Isabelle Frohne-Hageman, Frits-Perls Institut, Berlin. 14. Psychoanalytically-oriented music therapy supervision, Janice Dvorkin, University of the Incarnate Word, San Antonio, Texas. 15. Music therapy training: A process to develop the musical and therapeutic identity of the music therapist, Tony Wigram, Jos De Backer and Jan van Camp.
Find what you're looking for...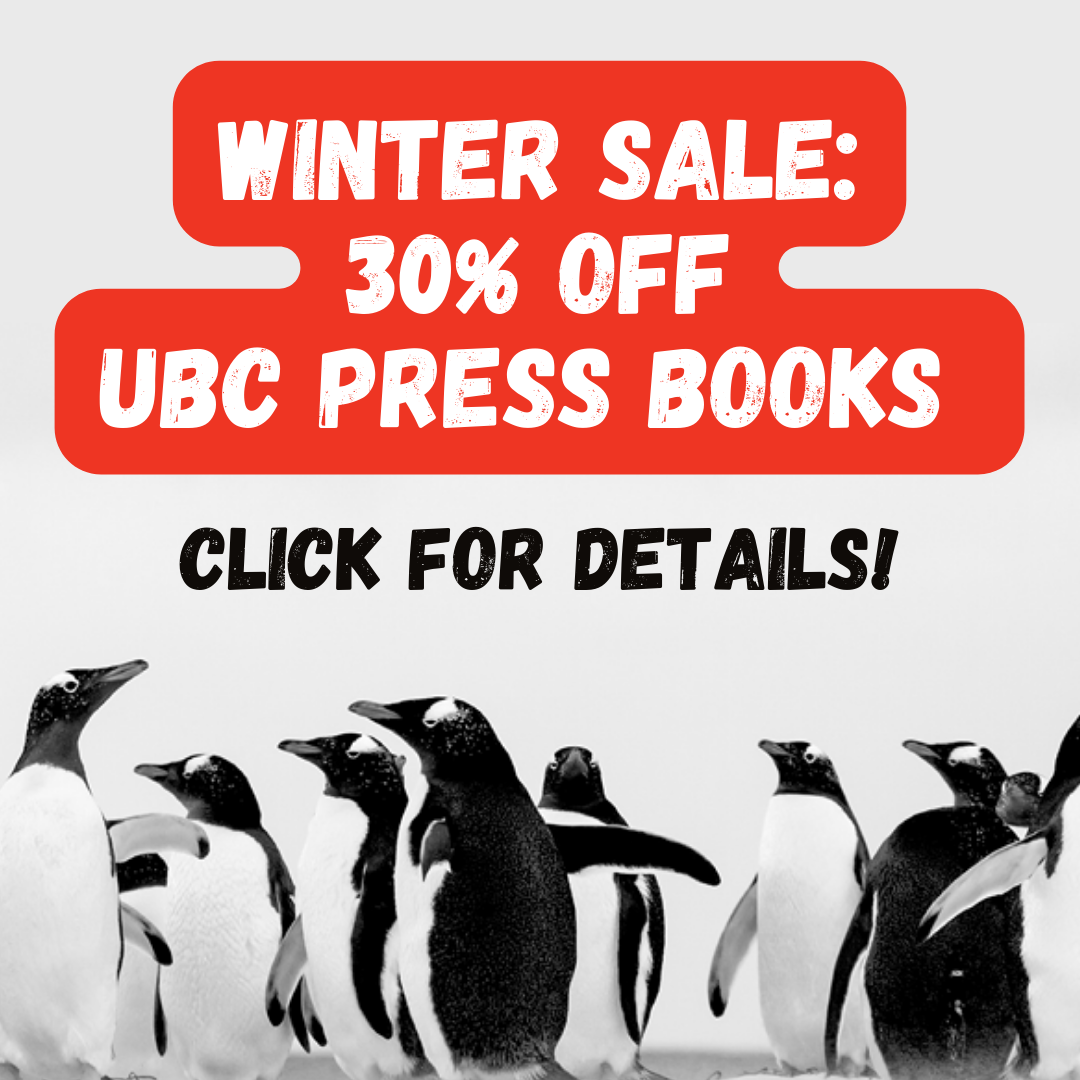 Stay Informed
Receive the latest UBC Press news, including events, catalogues, and announcements.
Publishers Represented
UBC Press is the Canadian agent for several international publishers. Visit our
Publishers Represented
page to learn more.