Counselling and Psychotherapy with Older People in Care
A Support Guide
Jessica Kingsley Publishers
The global population is ageing rapidly yet there is a shortage of skilled professionals able to support the wellbeing of older people in care. Older people can be more vulnerable to mental health issues such as loneliness, anxiety, grief, loss, and cognitive changes, and need therapeutic support that addresses their specific needs and conditions. 

This supportive guide for psychotherapists, counsellors and other professionals working with older people, addresses the growing demand for mental health services for older adults. It covers a range of issues that arise within this demographic including residential living, the referral process, assessment and engagement, and attitudes towards ageing, while contextualising these issues within larger social and political frameworks. The author describes specific interventions such as Narrative Therapy, Reminiscence Therapy, Acceptance and Commitment Therapy and Cognitive Behavioural Therapy with practical case studies woven in throughout the book.
Felicity Chapman's 'out of the box' approach to psychotherapeutic work with older adults is a refreshing and much needed text which infuses a strong interest in the lived narrative. This area of health care has not received the attention, nor the research, that it deserves. This book provides clinicians with a manual filled with real life accounts that are honest and heart-warming. Readers are led on a journey of belief that older people in care still have much to teach and share and deserve to be provided with opportunities to work through a variety of psychological issues. It is to be commended to anyone who cares about the well-being of older adults.
In Counselling and Psychotherapy with Older People in Care Felicity Chapman sets out to excite and equip psychotherapists across disciplines to create spaces of hope and re-invigoration for ageing populations in care. By sharing stories of her psychotherapeutic work with seniors such as Harold we are invited into the complexities and challenges of the work as well as being introduced to evidence based practice and practice based evidence. The detailed account of relevant psychological approaches offers a breadth of perspective. The illuminating personal stories of the elderly and the meticulous unpacking of work within residential care systems are written with rigor, elegance and humor and makes for compelling reading. Her book is a must-read guide!
Felicity Chapman is an accredited mental health social worker who has extensive training and experience in psychotherapy and specialized in work with seniors both in the community and facility settings. She lives in Australia.
Acknowledgements
Preface
Introduction
PART 1: THE CONTEXT
1. Residential Living
2. Barriers to Engagement
3. Types of Distress
PART 2: INTERVENTION
4. The Moving Wheel of Assessment
5. Invitations for Engagement
6. Types of Engagement
PART 3: THE BIGGER PICTURE
7. Caring for You the Psychotherapist
8. Disempowering Attitudes
9. Building Senior-Friendly Care Systems
APPENDICES
Appendix 1: Determining Suitability and Tailoring Intervention
Appendix 2: Intake and First Few Sessions
Appendix 3: Some Experiences of Grief
Definitions
References
Further Reading and Resources
Notes
Subject Index
Author Index
Find what you're looking for...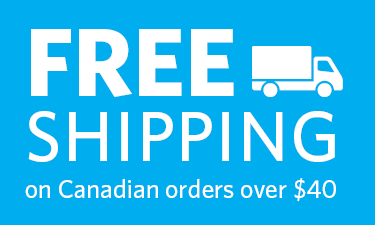 Publishers Represented
UBC Press is the Canadian agent for several international publishers. Visit our
Publishers Represented
page to learn more.