12 b&w illustrations, 1 table
$35.95

Back Order
Ships in 4-6 weeks.
$100.00

Back Order
Ships in 4-6 weeks.
GO TO CART
Darwin, Dharma, and the Divine
Evolutionary Theory and Religion in Modern Japan
University of Hawai'i Press
Darwin, Dharma, and the Divine is the first book in English on the history of evolutionary theory in Japan. Bringing to life more than a century of ideas, G. Clinton Godart examines how and why Japanese intellectuals, religious thinkers of different faiths, philosophers, biologists, journalists, activists, and ideologues engaged with evolutionary theory and religion. How did Japanese religiously think about evolution? What were their main concerns? Did they reject evolution on religious grounds, or—as was more often the case—how did they combine evolutionary theory with their religious beliefs?
Evolutionary theory was controversial and never passively accepted in Japan: It took a hundred years of appropriating, translating, thinking, and debating to reconsider the natural world and the relation between nature, science, and the sacred in light of evolutionary theory. Since its introduction in the nineteenth century, Japanese intellectuals—including Buddhist, Shinto, Confucian, and Christian thinkers—in their own ways and often with opposing agendas, struggled to formulate a meaningful worldview after Darwin. In the decades that followed, as the Japanese redefined their relation to nature and built a modern nation-state, the debates on evolutionary theory intensified and state ideologues grew increasingly hostile toward its principles. Throughout the religious reception of evolution was dominated by a long-held fear of the idea of nature and society as cold and materialist, governed by the mindless "struggle for survival." This aversion endeavored many religious thinkers, philosophers, and biologists to find goodness and the divine within nature and evolution. It was this drive, argues Godart, that shaped much of Japan's modern intellectual history and changed Japanese understandings of nature, society, and the sacred.
Darwin, Dharma, and the Divine will contribute significantly to two of the most debated topics in the history of evolutionary theory: religion and the political legacy of evolution. It will, therefore, appeal to the broad audience interested in Darwin studies as well as students and scholars of Japanese intellectual history, religion, and philosophy.
As Godart himself points out (pp. 7–8), Japan offers valuable comparative material: a country where no one religious outlook has dominated in the modern era, and a context where decades of enormous intellectual flux either side of 1900 fostered fascinating examples of intellectual entrepreneurship. Indeed, it is Japan's energy and pluralism—religious and political—in tackling life's great questions in their modern forms that shines through the most clearly in this fascinating study.
In his fascinating first book, G. Clinton Godart deftly unpacks the history of intellectual 'cross-fertilization' between religion and science in modern Japan. Against the usual view that Darwinism was accepted in Japan wholesale and without objection, Godart shows how religious thinkers were both stimulated by and sharply critical of evolutionary theory, and how evolutionary theorists drew inspiration from religion. . . . Trained closely on its thesis throughout, with each chapter enlivened by the author's eye for detail, this book will be fruitful reading for scholars in Asian studies, religious studies, science and technology studies, and beyond.
G. Clinton Godart's detailed and exacting study is a rock-solid contribution to the historiography of the relationship between religion and science. It adds to the relevant dominant theoretical trend and expands on it by exploring a particular Japanese case study and its various nuances. . . . All told, Darwin, Dharma, and the Divine provides an important reconstruction of an understudied case and functions as a valuable corrective to simplistic historiographic accounts of the easy adoption of Darwinism in Japan. It should be of interest to scholars focused on religion and science because it shows how evolution became an issue for others aside from Euro-American Christians.
G. Clinton Godart has written one of the best books in modern Japanese intellectual history in recent years. Nuanced in analysis, deftly written, and with a compelling reinterpretation of the role of religion in modern Japan, it challenges many aspects of the secularization thesis of modernization. Godart demonstrates that religion and science are more than compatible: They are like two wings on which the human spirit rises to the truth. A valuable study that will shatter many a shibboleth in the Japan studies field. Highly recommended!
In this major intellectual endeavor, G. Clinton Godart dissects and analyzes the complex engagements of Japanese scholars (scientists, religious thinkers, philosophers, and political activists of the left and right) with Darwinism from the early Meiji period to the 1960s. He amply shows that it was a story of creative appropriation and elaboration rather than passive reception. Godart's work will surely become the leading authority on evolutionary theory in Japan and a major field-defining contribution for a better and more sophisticated understanding of Japanese modern thought.
From the beginning, Darwinian theory met with resistance from religious leaders in Britain, Europe, and America. Many suppose this would not be the case in Japan, given Christianity's limited presence and Japan's eagerness to adopt ideas from the West. Clinton Godart, in this brilliant volume, shows in vivid detail why these and other assumptions on the reception of evolutionary theory in Japan are largely unsupported. His eye-opening work reveals a new facet in the cultural history of science.
G. Clinton Godart teaches history at Hokkaido University.
Find what you're looking for...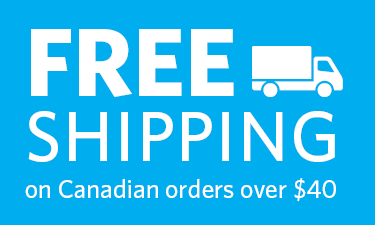 Stay Informed
Receive the latest UBC Press news, including events, catalogues, and announcements.
Publishers Represented
UBC Press is the Canadian agent for several international publishers. Visit our
Publishers Represented
page to learn more.