Full color, 143 photos & illustrations
Design as Democracy
Techniques for Collective Creativity
How can we design places that fulfill urgent needs of the community, achieve environmental justice, and inspire long-term stewardship? By bringing community members to the table, we open up the possibility of exchanging ideas meaningfully and transforming places powerfully. Collaboration like this is hands-on democracy in action. It's up close. It's personal. For decades, participatory design practices have helped enliven neighborhoods and promote cultural understanding. Yet, many designers still rely on the same techniques that were developed in the 1950s and 60s. These approaches offer predictability, but hold waning promise for addressing current and future design challenges. Design as Democracy: Techniques for Collective Creativity is written to reinvigorate democratic design, providing inspiration, techniques, and case stories for a wide range of contexts.
Edited by six leading practitioners and academics in the field of participatory design, with nearly 50 contributors from around the world, Design as Democracy shows how to design with communities in empowering and effective ways. The flow of the book's nine chapters reflects the general progression of community design process, while also encouraging readers to search for ways that best serve their distinct needs and the culture and geography of diverse places. Each chapter presents a series of techniques around a theme, from approaching the initial stages of a project, to getting to know a community, to provoking political change through strategic thinking. Readers may approach the book as they would a cookbook, with recipes open to improvisation, adaptation, and being created anew.
Design as Democracy offers fresh insights for creating meaningful dialogue between designers and communities and for transforming places with justice and democracy in mind.
Design as Democracy is a radical rethinking of participatory design by leaders in the field. Full of invaluable techniques for collective creativity, it is an indispensable resource for all designers who aspire to engage more deeply with communities.
Design as Democracy is a timely collection of essays that provides extremely useful techniques and best practices in transactional design, outlines the philosophical tenants that underlie such an approach, and offers international perspectives that highlight our common desire as humans to shape our communities in concert with our fellow citizens.
Good recipes for democratic design are certain to include and be inspired by the diverse techniques and essential ingredients this book brings together. Its many stories reveal the profound power of designing together. Above all, its pages uphold democratic design's value and purpose in co-creating a more just and life-affirming world.
David de la Peña is Assistant Professor of Landscape Architecture and Environmental Design in the Department of Human Ecology at the University of California–Davis. As an architect and urban designer, he has practiced professionally for over a decade, specializing in sustainable architecture and community-based design. He received his Masters in Architecture from the University of Texas–Austin (1998), and his Masters in Urban Design (2006) and PhD in Environmental Planning (2013) from the University of California–Berkeley. His research focus is on participatory urbanism and the engagement of designers in grassroots community projects. He has published articles and chapters on participatory design in Barcelona and the US, and on grassroots urban agriculture movements in California. Additionally he is a lead collaborator since 2013 on the US Department of Energy's Solar Decathlon entries for UC–Davis, and is involved in numerous campus planning initiatives around communities for sustainable living and experiential learning.
Diane Jones Allen, ASLA, PLA, has a Doctorate in Transportation Civil Engineering, a Master of Landscape Architecture, and 27 years of diverse experience in private and public practice focused on the areas of land use design/planning, transportation planning, and large-scale residential and park design projects. She is the director of the Landscape Architecture Program at the University of Texas, Arlington. As principal landscape architect, she has focused on projects that affected the quality of life of community residents, whether it was strategic planning for county/parish development, site planning for public housing, urban design for a new transportation corridor, or design of a community playground. The purpose of the work throughout her professional career has been to have positive effect on the physical environment in which people live. The focus has been to bring equity, access, and enhancement to the quality of life of communities of various scales.
Randolph T. Hester is a founder of the Participatory Design Movement in landscape architecture. For 50 years he has engaged communities in transactive design, developing innovative techniques as new needs are identified. He has created internationally acclaimed democratic landscapes in places as diverse as Manteo, North Carolina, Los Angeles and Taiwan. His first books, Neighborhood Space (1975) and Community Goal Setting (1982), provide now classic techniques to uncover and apply cultural nuances to participatory design. Planning Neighborhood Space With People (1984) and Community Design Primer (1990) spell out a 12-step participatory process and a collection of his most effective design techniques to achieve civicness, cultural expression, and environmental justice. Design for Ecological Democracy (2006) describes a visionary yet achievable future based on enabling, resilient and impelling form. Hester is Professor Emeritus at the University of California–Berkeley and Director of the Center for Ecological Democracy.
Jeffrey Hou is Professor and Chair of Landscape Architecture at the University of Washington–Seattle. Focusing on design activism, public space, and cross-cultural placemaking, he is an author and editor of several books, including Greening Cities, Growing Community: Learning from Seattle's Urban Community Gardens (2009), Insurgent Public Space: Guerrilla Urbanism and the Remaking of Contemporary Cities (2010), Transcultural Cities: Border-Crossing and Placemaking (2013), Now Urbanism: the Future City is Here (2015), and Messy Urbanism: Understanding the "Other" Cities of Asia (2016). Hou is a leading scholar in community design and service-learning education. In a career that spans across the Pacific, he has worked with indigenous tribes, farmers, and fishers in Taiwan, neighborhood residents in Japan, villagers in China, and inner-city immigrant youths and elders in North American cities. He is recipient of EDRA Places Book Award in 2010 and 2012 and the CELA Award of Excellence in Service-Learning Education in 2011.
Laura Lawson is Dean of Agriculture and Urban Programs in the School of Environmental and Biological Sciences at Rutgers, The State University of New Jersey. She received her Masters in Landscape Architecture and PhD in Environmental Planning from the University of California–Berkeley. Her research includes historical and contemporary urban agriculture and community open space. Her scholarship includes City Bountiful: A Century of Community Gardening in America (2005), Greening Cities, Growing Communities: Learning from Seattle's Urban Community Gardens (2009), and numerous articles and book chapters. Dr. Lawson teaches community-based design studios and seminars focused on social issues in design and planning, participatory design, and the public landscape. In her role as dean, Dr. Lawson supports academic and outreach efforts that connect urban and suburban communities with agriculture in order to enhance the economy, landscape and culture of New Jersey.
Marcia McNally is an educator and award-winning landscape planner recognized as a leader in international environmental mobilization as well as the on-the-ground practice of citizen participation. McNally teaches annually at Chung Yuan University–Taiwan, and the University of California–Berkeley (as professor emeritus in Landscape Architecture and Environmental Planning). In 2010 McNally relocated to Durham, North Carolina, where she directs The Neighborhood Laboratory. Continuing her research on social factors, her current work includes investigation of 16 local parks in the Pudong Expansion Area of Shanghai to document the importance of nearby open space to the daily lives of elderly residents. She is the co-founder of SAVE International (Spoonbill Action Voluntary Echo), a grassroots organization that for 19 years has worked to protect the critically endangered Black-faced Spoonbill and its habitat throughout its flyway in East Asia by promoting alternative economic development and long-term sustainability of the ecosystems and local communities.
Acknowledgements
Introduction
Chapter 1: Suiting up to Shed
What's In It for Us? Designing a Durable Team / Julie Stevens
I Am Someone Who / Randolph T. Hester Jr.
Challenging the Blank Slate / Sungkyung Lee and Laura J. Lawson
Environmental Autobiography Adaptations / Marcia J. McNally and Laura J. Lawson
Finding Yourself in the Census / Marcia J. McNally
Consume, Vend, and Produce / Marcia J. McNally
 
Chapter 2: Going to the People's Coming
Start by Listening / Noah Billig
Village Talk / Hala Nassar and Paul Duggan
Community Camera: Piga Picha / Chelina Odbert and Joe Mulligan
Sketching Together / Richard Alomar
El Carrito: Rolling Out the Cart / Havier Fraga Cadórniga and David de la Peña
Pop Up Meeting / Amanda Lovelee
 
Chapter 3: Experting: They Know, We Know, and Together We Know Better, Later
Cellphone Diaries: Asset Mapping with Mobile Technology / Kofi Boone
Mining the Indigenous / Austin Allen
The Investigative Reporter / Patsy Eubanks Owens
Reflect, Articulate, Project (R.A.P.) Method for Sharing Community Stories / C.L. Bohannon and Terry Clements
Adults Designing Playgrounds by Becoming Children / Yeun-Kum Kim
 
Chapter 4: Calming and Evoking
Mapping the Common Living Sphere / Kota Maruya
Visual Timeline / Sybil Diver
Children's Exciting Neighborhood Exploration Event / Isami Kinoshita
Community Innovation Forum / Christian Dimmer and Yu Ohtani
The Big Map / Chao-Ching Yu
 
Chapter 5: "Yeah! That's What We Should Do"
Prioritizing Decisions / Maren King
Community Voting, Local Committees / Sago Network
Getting a Gestalt / Randolph T. Hester Jr.
In-House Aha! / Marcia J. McNally
Renkei Method: Scaling Up by Connecting Scenes / Yokyo Tsuchiya and Masato Dohi
Chapter 6: Co-generating
Drawing Out the Sacred, Upside Down / Randolph T. Hester Jr.
Green Rubber Stamp / Chenyu Lien
Design Buffet / Jeffrey Hou
Place It Workshop / James Rojas
Picture Collage Game / Hideaki Shimura, Kosuke Matsuo, and Shigeru Satoh
Designing Life / Shin Aiba, Jing Jin, Akihiro Soga, and Hirotaka Ikeda
Chapter 7: Engaging the Making
Start with Building / Alex Gilliam
Early Success through Banner Making / Milenko Matanovic
Pallet Furniture / Lauren Elder
La Maqueta: Interactive Model for Studying and Imagining the City / Andrés Martínez de la Riva Díaz
Cross-Cultural Prototyping / Kofi Boone
Design/Build Service Learning Studio / Daniel Winterbottom
 
Chapter 8: Testing, Testing, Can You Hear Me? Do I Hear You Right?
The Spatial Design Game: A Design Game That Teaches and Tests / Henry Sanoff
Anticipated Archetypes and Unexpected Idiosyncracies / Randolph T. Hester Jr.
Raise Your Own Sea Level / Victoria Chanse
Machizukuri: Visualizing Sequential Futures / Naomi Uchida and Shigeru Satoh
-Preemptive Comparison / Randolph T. Hester Jr.
Participatory Budgeting / Emily Risinger and Sara Egan
Chapter 9: Putting Power to Good Use, Delicately and Tenaciously
Mapping Environmental Injustice / Randolph T. Hester Jr.
Kitchen Table Work Session / Diane Allen Jones
Power Mapping / Randolph T. Hester Jr.
Positioning Yourself on the Spectrum of Power and Privilege / Shalini Agrawal and Shreya Shah
Build Small, Think Structural Change / Laura J. Lawson
Conflict in Its Time and Place / Randolph T. Hester Jr.
Organizing a Place-Based Campaign / Randolph T. Hester Jr.
Conclusion
Contributor Biographies
Find what you're looking for...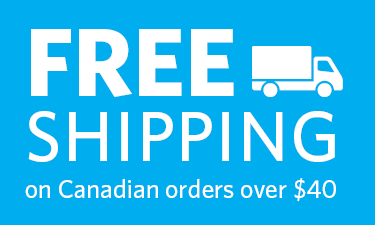 Publishers Represented
UBC Press is the Canadian agent for several international publishers. Visit our
Publishers Represented
page to learn more.