70 b&w photos, 3 maps, 2 charts, 4 tables
Digital Lives in the Global City
Contesting Infrastructures
Digital technologies have changed the world, transforming how, where, and when we communicate, love, learn, re/create, produce, distribute, and consume. Digital infrastructures connect people and places across vast distances, yet they also extend the working day into personal time and space, increasing the power of financial institutions, and enhance state and corporate surveillance capacities.
Digital Lives in the Global City examines the entanglements of urban life, investigating how urban land, governance, and the economy are being contested and remade by advancing communication technologies. How do digital infrastructures influence complex human intimacies and perspectives? What does this mean for citizenship and political life in the city?
Emerging from a multi-year partnership between scholars, documentary filmmakers, and communities, Digital Lives in the Global City intersperses critical scholarship with a series of provocative short works from activists, artists, and citizens. Moving beyond the so-called smart cities of the global north, leading thinkers engage with a wide range of issues wrought by digital infrastructure: struggles over unsafe and illegal buildings in Mumbai, the conditions of migrant work in Singapore, the question of digital debt in Toronto, and targeted policing in New York. This nuanced exploration reveals the profound connections between digital technologies and the social life of global cities.
Tackling important contemporary issues, this accessible book will speak to a wide public audience with interest in urban culture as well as to scholars of geography, media studies, architecture, cultural studies, science and technology studies, urban studies, and women and gender studies.
This is an important book. It maps simultaneous and imbricated infrastructures: the material infrastructure of the city, and the digital infrastructure that overlays the city and increasingly directs life within in. The experimental organization of the book and unorthodox style of many of the contributions are a welcome intervention.
Digital Lives in the Global City: Contesting Infrastructures makes an exciting contribution to a wide range of linked issues. It does so on its own terms, with its own concepts and aspirations.
A work of art, a digital map, and an academic text, Digital Lives in the Global City powerfully articulates the uneven and globally entangled politics of urban infrastructure and planning.
Deborah Cowen is a professor in the Department of Geography and Planning at the University of Toronto. She is the author of The Deadly Life of Logistics: Mapping Violence in Global Trade and Military Workfare: The Soldier and Social Citizenship in Canada, and coeditor with Emily Gilbert of War, Citizenship, Territory. Alexis Mitchell is an artist and scholar with a doctorate from the University of Toronto. She has had recent exhibitions at Mercer Union (Toronto), the Berlinale (Berlin), and the BFI London Film Festival, and was an artist-in-residence at Akademie Schloss Solitude, Stuttgart, in 2015–17 and at the MacDowell Colony in New Hampshire in 2018. She often works collaboratively with artist Sharlene Bamboat under the name Bambitchell. Emily Paradis is an instructor with the Urban Studies Program of Innis College at the University of Toronto, a Maytree fellow, a collaborator with the Canadian Observatory on Homelessness, a member of the Right to Housing Coalition, and an independent research consultant. Her scholarship and practice aim to support marginalized communities in claiming spaces and rights in the city. She has authored more than thirty publications on housing policy, homelessness, human rights, and lived expert leadership. Brett Story is an assistant professor in the School of Image Arts at Ryerson University, has a PhD in geography from the University of Toronto, and has held fellowships from the Guggenheim Foundation and the Sundance Documentary Institute. She is the author of Prison Land: Mapping Carceral Power across Neoliberal America and the director of the award winning documentaries, The Prison in Twelve Landscapes, and The Hottest August.
Contributors: Grace Baey, Simone Browne, Charmaine Chua, Judy Duncan, Neha El-Hadi, Heather Frise, Stephen Graham, Ju Hui Judy Han, Hussain Indorewala, Symon James-Wilson, Anja Kanngieser, Sameera Khan, James Kilgore, Krystle Maki, Shaka McGlotten, Paramita Nath, Natalie Oswin, Shilpa Phadke, R. Josh Scannell, Kashav Siddique, Nicole Starosielski, Indu Vashist, Visualizing Impact, Alan Walks, Shweta Waugh
Related Titles
Condo Conquest
Urban Governance, Law, and Condoization in New York City and Toronto
Planning on the Edge
Vancouver and the Challenges of Reconciliation, Social Justice, and Sustainable Development
Edited by Penny Gurstein and Tom Hutton
Changing Neighbourhoods
Social and Spatial Polarization in Canadian Cities
Edited by Jill Grant, Alan Walks and Howard Ramos
‹
›
Find what you're looking for...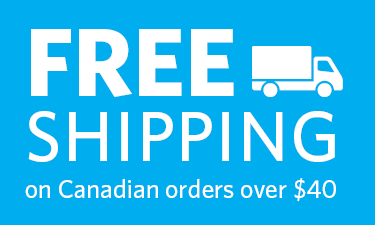 Publishers Represented
UBC Press is the Canadian agent for several international publishers. Visit our
Publishers Represented
page to learn more.