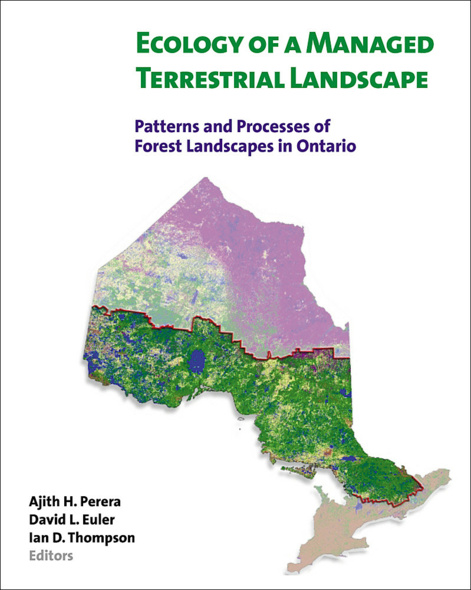 94 colour illustrations, 16 tables
Ecology of a Managed Terrestrial Landscape
Patterns and Processes of Forest Landscapes in Ontario
The growing popularity of the broad, landscape-scale approach to forest management represents a dramatic shift from the traditional, stand-based focus on timber production. Ecology of a Managed Terrestrial Landscape responds to the increasing need of forest policy developers, planners, and managers for an integrated, comprehensive perspective on ecological landscapes.
The book examines the "big picture" of ecological patterns and processes through a case study of the vast managed forest region in Ontario. The contributors synthesize current landscape ecological knowledge of this area and look at gaps and future research directions from several points of view: spatial patterns, ecological functions and processes, natural disturbances, and ecological responses to disturbance. They also discuss the integration of landscape ecological knowledge into policies of forest management policies, particularly with respect to Ontario's legislative goals of forest sustainability.
Ecology of a Managed Terrestrial Landscape is the first book to describe the landscape ecology of a continuously forested landscape in a comprehensive manner. It is written for instructors and students in forest management, wildlife ecology, and landscape ecology, and for forest managers, planners, and policy developers in North America.
This aptly titled textbook explores and illuminates the ecology of Ontario's terrestrial landscape through three sections: the structure of ecological systems, the functions and processes and a historical review of the application of that knowledge. This book is a welcome addition of knowledge on ecological processes and the effects of man caused changes across the landscape at different scales. It fills a gap that is currently being researched and understood. This book represents the paradigm shift from traditional forest management to one that attempts to quantify the management of interrelated resources across a landscape. It is a must read for all foresters and resource planners in Ontario and BC [today].

Intended for foresters, forestry students, and policy makers, this book hits its mark in the ecological literature ... it is particularly noteworthy as a detailed case study. The work is very much forward looking, but the history of these landscapes and related policy offers welcome background and context. Written in clear prose, with smooth and logical transitions from one topic to the next and strong, coherent themes, the book makes a good case for forest landscape ecology as a discipline.
Ajith H. Perera is a Research Scientist and leads the Forest Landscape Ecology Group at the Ontario Forest Research Institute. David L. Euler is Dean of Forestry at Lakehead University. Ian D. Thompson is a Research Biologist with the Canadian Forest Service.
Preface
Acknowledgments
Section I: Introduction to Landscape Ecology and Ontario's Managed Forest Region
1 Landscape Ecology in Forest Management: An Introduction / Ajith H. Perera and David L. Euler
2 Physical Geography of Ontario / David J.B. Baldwin, Joseph R. Desloges, and Lawrence E. Band
3 Forest Vegetation of Ontario: Factors Influencing Landscape Change / Ian D. Thompson
4 Forest Vertebrates of Ontario: Patterns of Distribution / Ian D. Thompson
5 Spatial Patterns in the Managed Forest Landscape of Ontario / Ajith H. Perera and David J.B. Baldwin
Section II: Forest Landscape Ecological Processes
6 Influences of Climate on Ontario Forests / Michael D. Flannigan and Michael G. Weber
7 Fire Regimes and Their Simulation with Reference to Ontario / Chao Li
8 Insect and Disease Disturbance Regimes in Ontario's Forests / Richard A. Fleming, Anthony A. Hopkin, and Jean-Noel Candau
9 Forest Ecosystem Productivity in Ontario / Lawrence E. Band
10 Vegetation Responses to the Managed Forest Landscape of Central and Northern Ontario / Terence J. Carleton
11 Forest Vertebrate Responses to Landscape-Level Changes in Ontario / Dennis R. Voigt, James A. Baker, Robert S. Rempel, and Ian D. Thompson
Section III: Policy and Planning for Forest Landscape Management
12 Ontario Forests and Forest Policy before the Era of Sustainable Forestry / A. Ernest Epp
13 A New Foundation for Ontario Forest Policy for the 21st Century / David L. Euler and A. Ernest Epp
14 Strategic Planning at the Landscape Level / George R. Francis
15 Landscape Ecology and Adaptive Management / James A. Baker
16 Reflections on the Managed Forest Landscape / David L. Euler , Ian D. Thompson, and Ajith H. Perera
Glossary
Contributors
Index
Related Titles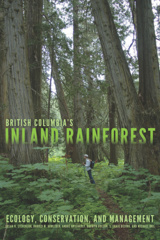 British Columbia's Inland Rainforest
Ecology, Conservation, and Management
By Susan K. Stevenson, Harold M. Armleder, André Arsenault, Darwyn Coxson, S. Craig DeLong and Michael Jull
‹
›
Find what you're looking for...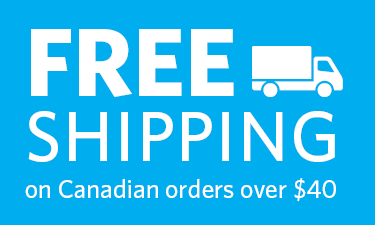 Publishers Represented
UBC Press is the Canadian agent for several international publishers. Visit our
Publishers Represented
page to learn more.