20 photos, 20 illustrations
Five Rules for Tomorrow's Cities
Design in an Age of Urban Migration, Demographic Change, and a Disappearing Middle Class
How we design our cities over the next four decades will be critical for our planet. If we continue to spill excessive greenhouse gas into the atmosphere, we will run out of time to keep our global temperature from increasing. Since approximately 80% of greenhouse gases come from cities, it follows that in the design of cities lies the fate of the world.
                                                                                                                                             
As urban designers respond to the critical issue of climate change they must also address three cresting cultural waves: the worldwide rural-to-urban migration; the collapse of global fertility rates; and the disappearance of the middle class. In Five Rules for Tomorrow's Cities, planning and design expert Patrick Condon explains how urban designers can assimilate these interconnected changes into their work.
 
Condon shows how the very things that constrain cities—climate change, migration, financial stress, population change—could actually enable the emergence of a more equitable and resource-efficient city. He provides five rules for urban designers: (1) See the City as a System; (2) Recognize Patterns in the Urban Environment; (3) Apply Lighter, Greener, Smarter Infrastructure; (4) Strengthen Social and Economic Urban Resilience; and (5) Adapt to Shifts in Jobs, Retail, and Wages.
 
In Five Rules for Tomorrow's Cities, Condon provides grounded and financially feasible design examples for tomorrow's sustainable cities, and the design tools needed to achieve them.
 
 
This is a masterpiece of urban thought, offering both an informed analysis of the challenges facing cities and a set of admirably clear and practical proposals for overcoming them. Patrick Condon has drawn on decades of hands-on urban experience to create a handbook that should be on the desk of every municipal leader.
This book's 'simple design rules for complex times' offer a much needed alternative to a profession obsessed with techno-green fixes and utopian whimsy. Condon translates 'systems thinking' into a practical urban design idea, that has the ability to scale up. He shows how changes brought by immigration, aging, and lack of affordability are not just footnotes to a design ideology, but essential design determinants. This concise, hopeful guide is an inspired fusion of big-picture thinking and practical design.
Hooray for Patrick Condon! In this eminently lucid and cogent book, he charts a sensible path through the daunting challenges that are now emerging for city-makers of all kinds. His recommendations in response are intelligent and remarkably practical. While his picture of the urban future is not pollyanna, neither is it despairing. We had better get with this program; as Condon points out, the next four decades will be pivotal for cities, and for us all.
Patrick Condon has over 25 years of experience in sustainable urban design: first as a professional city planner and then as a teacher and researcher. He started his academic career in 1985 at the University of Minnesota before moving to the University of British Columbia in 1992. After acting as the director of the landscape architecture program, he became the James Taylor Chair in Landscape and Liveable Environments. He is the author of Seven Rules for Sustainable Communities.
 
Author's Note
Acknowledgments
Introduction
Chapter 1:       The Three Waves That Are Changing Cities Forever
Chapter 2:       Urban Design Responses to the Three Great Waves
Chapter 3:       Rule One: See the City as a System
Chapter 4:       Rule Two: Recognize Patterns in Urban Environments
Chapter 5:       Rule Three: Apply Lighter, Greener, Smarter Infrastructure
Chapter 6:       Rule Four: Strengthen Social Resilience through Affordable Housing Design
Chapter 7:       Rule Five: Adapt to Shifts in Jobs, Retail, and Wages
Conclusion

Notes
Index
Find what you're looking for...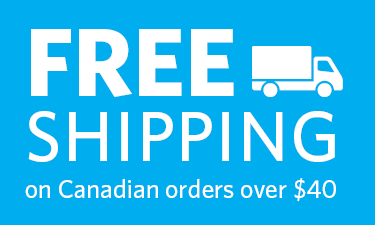 Publishers Represented
UBC Press is the Canadian agent for several international publishers. Visit our
Publishers Represented
page to learn more.