Frog Mountain Blues
The University of Arizona Press
The Santa Catalina Mountains north of Tucson—whose summit is called Frog Mountain by the Tohono O'odham—offers up to the citizens of the basins below a wilderness in their own backyard.

When it was first published in 1987, Frog Mountain Blues documented the creeping sprawl of new development up the Catalinas' foothills. Today, that development is fully visible, but Charles Bowden's prescience of the urgency to preserve and protect a sacred recreational space remains as vivid as ever. Accompanied by Jack W. Dykinga's photographs from the original work, this book continues to convey the natural beauty of the Catalinas and warns readers that this unique wilderness could easily be lost.

As Alison Hawthorne Deming writes in the new foreword, "Frog Mountain Blues continues to be an important book for learning to read this place through the eyes of experience and history, and Bowden remains a sobering voice for facing our failures in protecting what we love in this time of global destruction, for taking seriously the power of language to set ourselves right again with the enormous task of living with purpose and presence and care on the land."
A beautifully written, handsomely illustrated love poem to a mountain range that has the fatal curse of being not merely too awesome in its beauty for its own good but, worse, too accessible to man.'—Los Angeles Times Book Review

'[Bowden's] prose trembles with a raw and vital energy. . . . Frog Mountain Blues is part bitterness, part lament, a love story and a tragedy.'—New York Times Book Review

'[Frog Mountain Blues] delineates the creeping environmental degradation that occurs when a boomtown pushes toward a wilderness. . . . [Bowden's] narrative is admirably supported by Dykinga's dramatic photographs.'—Publishers Weekly

'A personal and provocative work . . . [that] makes an attractive—and effective—plea for wilderness preservation.'—Washington Post

'[Bowden] catches the attractiveness, ambiguity, artificiality, and frightening developmental pace of urbanizing Arizona with a fine-tuned eye and ear, and lays out bluntly what is at stake. . . . He has written an engaging, thoughtful, and tough-minded book.'—Western American Literature
 
'A microcosm . . . of the 'civilized' overuse of the entire planet.'—Bloomsbury Review
 
'Anyone interested in the survival of our most precious natural places should read this book.'—Bruce Babbitt, former Secretary of the Interior
 
'Stunning photography by Pulitzer Prize­­­–winning photographer Jack W. Dykinga lends a vivid visual dimension to Bowden's message. . . . Dykinga's evocative photography and Bowden's relentless pen render the human erosion of the Santa Catalina Mountains painfully clear and give Frog Mountain Blues an undeniably strong emotional impact.'—Ecology Law Quarterly
 
'An elegiac, ecology-minded tribute to Tucson's Santa Catalina Mountains. . . . A handsome book with elegant graphics and astounding photos.'—Kirkus Reviews
 
'Here's the new American nature writing—resourceful, funny, personal, full of good facts, words of the locals, hard-hitting but not self-righteous . . . a case history of how America destroys itself.'—Gary Snyder
 
'A lively and informative meditation on the maddening, absurd, but still somehow hopeful relationship between an exploding western megalopolis and the still somehow wild mountain range that overlooks it.'—David Rains Wallace
 
'A moving, passionate eulogy for a place that, if not altogether dead, has been ravaged and mutilated, even by those who professed to love it.'—Donald Worster

 
Charles Bowden (1945–2014) was the author of many acclaimed books about the American Southwest and U.S.-Mexico border issues. He was a contributing editor for GQ, Harper's, Esquire, and Mother Jones. His honors include a PEN First Amendment Award and the Lannan Literary Award for Nonfiction.

Pulitzer Prize–winning photographer Jack Dykinga blends fine art photography with documentary photojournalism. He is a regular contributor to Arizona Highways and National Geographic and the author or photographer of numerous books, most recently A Photographer's Life.

Alison Hawthorne Deming is an author of poetry and nonfiction, including The Edges of the Civilized World.
Foreword by Alison Hawthorne Deming

Last Call
Heart of Gold
Buster's Mountain
The Last Resort
The Front
Frog Mountain
Late Afternoon

Afterword
Acknowledgments
Bibliography
Find what you're looking for...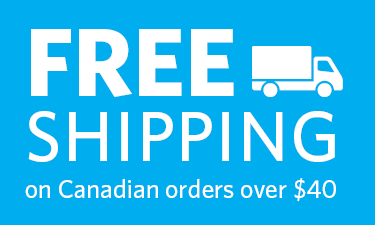 Publishers Represented
UBC Press is the Canadian agent for several international publishers. Visit our
Publishers Represented
page to learn more.