Gateway to Japan
Hakata in War and Peace, 500-1300
University of Hawai'i Press
A thousand years ago, most visitors to Japan would have arrived by ship at Hakata Bay, the one and only authorized gateway to Japan. Hakata was the location of the Kôrokan, an official guest-house for foreign visitors that is currently yielding its secrets to the spades of Japanese archaeologists. Nearby was Dazaifu, the imperial capital of western Japan, surrounded by mountain fortresses and defended by an army of border guards. Over the ages, Hakata was a staging ground for Japanese troops on their way to Korea and ground zero for foreign invasions of Japan. Through the port passed a rich variety of diplomats, immigrants, raiders, and traders, both Japanese and foreign.
Gateway to Japan spotlights four categories of cross-cultural interaction—war, diplomacy, piracy, and trade—over a period of eight hundred years to gain insight into several larger questions about Japan and its place in the world: How and why did Hakata come to serve as the country's "front door"? How did geography influence the development of state and society in the Japanese archipelago? Has Japan been historically open or closed to outside influence? Why are Japanese so profoundly ambivalent about other places and people?
Individual chapters focus on Chinese expansionism and its consequences for Japan and East Asia as a whole; the subtle (and not-so-subtle) contradictions and obfuscations of the diplomatic process as seen in Japanese treatment of Korean envoys visiting Kyushu; random but sometimes devastating attacks on Kyushu by Korean (and sometimes Japanese) pirates; and foreign commerce in and around Hakata, which turns out to be neither fully "foreign" nor fully "commerce" in the modern sense of the word. The conclusion briefly traces the story forward into medieval and early modern times.
Enriched by fascinating historical vignettes and dozens of maps and photographs, this engagingly written volume explores issues not only important for Japan's early history but also highly pertinent to Japan's role in the world today. Now, as in the period examined here, Japan has one principal entry point (the international airport at Narita); its relationship with the outside world (both East and West) is ambivalent; and, while sometimes astonishingly open-minded, Japanese are at other times frustratingly exclusive in their dealings with non-Japanese. Gateway to Japan will be of substantial interest to all students of Japan, East Asia, and intercultural studies.
A fascinating study. . . . An impressive book that covers an astonishing amount of material in a mere 140 pages of text, supplemented by helpful illustrations. . . . The lively prose and scattered comments on recent events make this one of the few books on early Japanese history one can recommend to undergraduates with confidence.
The personable style of this book is immediately captivating: Batten has accomplished every historian's dream of transforming arcane and distant details into a living history. His asides are informative and entertaining, and the regional perspective, anchored in North Kyushu, is a welcoming departure from viewing Japanese history only through the eyes of the central court. . . . In sum, this book provides an extraordinarily fresh and useful view of intrastate relations in Japan's early historic period.
I rate this book highly. It is well researched and well written and fills a conspicuous gap in the English-language literature on Japanese history. I recommend it strongly.
A valuable introduction to a subject not often addressed in English-language sources. . . . A compelling account and eminently readable. [The book] has also been provided with excellent maps and illustrations, contributing immeasureably to a reader's interest and enjoyment.
Batten makes extensive and critical use of the archaeological record. A decade or so ago, Western historians of Japan were still rather slow to utilize the results of archaeology but that is no longer the case and Batten warrants particular mention in this respect. While the style of the book is deceptively casual, it is a fine example of the current state of historical writing on pre-modern Japan.
This book would be especially useful for adoption in upper-level undergraduate survey courses on premodern Japan. The author's writing style is very conversational and littered with references to contemporary popular culture. . . . Recommended reading for anyone interested in premodern East Asian international relations and trade.
Find what you're looking for...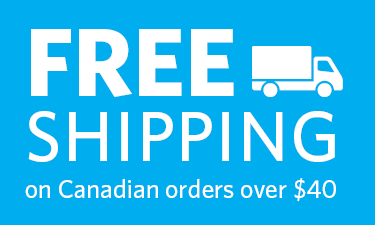 Publishers Represented
UBC Press is the Canadian agent for several international publishers. Visit our
Publishers Represented
page to learn more.