$36.95

Back Order
Ships in 4-6 weeks.
$113.00

Back Order
Ships in 4-6 weeks.
GO TO CART
Graphic Borders
Latino Comic Books Past, Present, and Future
University of Texas Press
From the influential work of Los Bros Hernandez in Love Rockets, to comic strips and political cartoons, to traditional superheroes made nontraditional by means of racial and sexual identity (e.g., Miles Morales/Spider-Man), comics have become a vibrant medium to express Latino identity and culture. Indeed, Latino fiction and nonfiction narratives are rapidly proliferating in graphic media as diverse and varied in form and content as is the whole of Latino culture today.
Graphic Borders presents the most thorough exploration of comics by and about Latinos currently available. Thirteen essays and one interview by eminent and rising scholars of comics bring to life this exciting graphic genre that conveys the distinctive and wide-ranging experiences of Latinos in the United States. The contributors' exhilarating excavations delve into the following areas: comics created by Latinos that push the boundaries of generic conventions; Latino comic book author-artists who complicate issues of race and gender through their careful reconfigurations of the body; comic strips; Latino superheroes in mainstream comics; and the complex ways that Latino superheroes are created and consumed within larger popular cultural trends. Taken as a whole, the book unveils the resplendent riches of comics by and about Latinos and proves that there are no limits to the ways in which Latinos can be represented and imagined in the world of comics.
Graphic Borders is a meaty and expansive read, with a core through-line of unpacking the idea that Latina/o comics are redrawing the known borders of comics narrative. . . . The writing in this collection is strong and compelling, the themes wide ranging and cohesive, and the message highly relevant. If you want to get a great sense of what Latino/a comics are doing in the culture right now, this is a necessary starting point to your journey.
For those wanting a deeper look at the wells of artistic styles, cultural trends, and historical pressures that influenced our current crop of Latino artist-authors, this anthology digs wide and deep.
While the collection itself speaks more to notions of Latino culture and comic books in popular culture, the volume is wisely constructed to convey critical looks toward various dynamics of culture as a whole. . . In today's contentious understandings of national, state, and urban borders, the use of comic books lays out an intriguing history of these political dynamics. . . Graphic Borders is a thorough look at Latino culture and comic books that engages subjects like borders, gender, history, politics, and sexuality in a cohesive collection of essays.
The essays in Graphic Borders do not fail to amaze, and the marshalling of such a wide variety of topics and comics by Aldama and González is nothing short of breathtaking. Whether for the comics novice or aficionado, this collection will introduce the reader to new modes of graphic narrative analysis and will shine as a lodestar for future scholarship in the years to come.
The anthology undoubtedly advances the scholarship on Latin@ comics in resourceful ways, as it brings to the fore the Latin@ intellectual multiverse.
Graphic Bordersquestions and redefines the 'American way,' building in new fissures, i.e. new territories that one can walk into to experience the Latino imagery, especially Latino comic imagery, in a new way.
Once upon a time, in a galaxy as close as your local comic book store, worlds populated with Latino superheroes, misfits, legends, and all manner of wondrous characters filled a gaping void in American graphic fiction. Graphic Borders is a must-read for anyone studying graphics and the emerging multi-cultural, multi-racial, multi-sexual, multi-abled, multi-dimensional literary imagination that our artists and storytellers keep building, gorgeously, every day.
With the proverbial 'brown tide rising' come swells of creativity and diversity in US
Latino comic books and graphic nonfiction. This timely critical intervention delivers
wide-ranging and comprehensive critical thinking about comics as a malleable, exciting, and
innovative mode of storytelling about Latina/o lived experiences, creative industry, and
speculative aspirations and desires. It opens imaginations wide to the splendors of
well-known and emergent Latina/o comic artists—and Latinos in the comic book mainstream.
Like Latinos in comics today that know no bounds, this collection soars to new scholarly
heights.
Holy Blatino Spidey! Aldama and Gonzalez leave no stone unturned. Addressing alternative Latino comic book auteurs like Los Bros Hernandez as well as mainstream creators like Cantú and Castellanos, the rich and varied theoretical explorations included in this volume extend the range and deepen the insight of Aldama's seminal Your Brain on Latino Comics. Trust your spider-sense. This collection will slingshot you into danger zones, just as today's Latino graphic artists are explosively transmogrifying all of US culture.
In Marvel comics the Watchers are an alien race that roams the galaxies observing and
documenting all that goes on. The essayists in this collection are the 'Watchers' of the
micro-universe that is Latino comics. Aldama and González gather an extraordinary league of
comic book Watchers who observe and analyze as well as make visible the living, breathing
archive of those at the vanguard of Latino sequential art creation. Lock those tractor beams
on this one. It'll blow your mind.
Zam! Pow! ¡Güey! Graphic Borders smashes through perceptual blockades to radically
reveal a Latino/a comics universe that blasts aesthetic boundaries. Aldama, González, and
their scholarly superhero team hurl psionic pulse waves of cognitive, historical, and formal
analyses to vitally reconfigure today's comic-book borderlandia. Dare to enter! Dare to be
masked!
Frederick Luis Aldama is Arts and Humanities Distinguished Professor of English and
University Distinguished Scholar at the Ohio State University. Christopher González is an assistant professor of English at Texas A&M
University-Commerce.
Taking Back Control of Our Story Space: A Foreword (Frank Espinosa)
Latino Comic Books Past, Present, and Future—A Primer (Frederick Luis Aldama and Christopher González)
Part I. Alternativas

One. Out of Sequence: Time and Meaning in Los Bros Hernandez (Patrick L. Hamilton)
Two. Recreative Graphic Novel Acts in Gilbert Hernandez's Twenty-First-Century Neo-Noirs (Frederick Luis Aldama)
Three. Three Decades with Gilbert and Jaime Hernandez: An Odyssey by Interview (Christopher González)

Part II. Cuerpo Comics

Four. Biographic Challenges: Wilfred Santiago's 21: The Story of Roberto Clemente (Christopher González)
Five. Wrestling with Comic Genres and Genders: Luchadores as Signifiers in Sonambulo and Locas (Ellen M. Gil-Gómez)

Part III. Tortilla Strips

Six. Latino Identity and the Market: Making Sense of Cantú and Castellanos's Baldo (Héctor Fernández L'Hoeste)
Seven. The Archeology of the Post-social in the Comics of Lalo Alcaraz: La Cucaracha and Migra Mouse: Political Cartoons on Immigration (Juan Poblete)
Eight. My Debt to Rius (Ilan Stavans)

Part IV. A Bird, a Plane ... Straight and Queer Super-Lats

Nine. The Alien Is Here to Stay: Otherness, Anti-Assimilation, and Empowerment in Latino/a Superhero Comics (Mauricio Espinoza)
Ten. Anya Sofía (Araña) Corazón: The Inner Webbings and Mexi-Ricanization of Spider-Girl (Isabel Millán)
Eleven. Revealing Secret Identities: Gay Latino Superheroes and the Necessity of Disclosure (Richard T. Rodríguez)

Part V. Multiverses, Admixtures, and More

Twelve. Everybody Wants to Rule the Multiverse: Latino Spider-Men in Marvel's Media Empire (Kathryn M. Frank)
Thirteen. Mapping the Blatino Badlands and Borderlands of American Pop Culture (Adilifu Nama and Maya Haddad)
Fourteen. The Paradox of Miles Morales: Social Gatekeeping and the Browning of America's Spider-Man (Brian Montes)

Works Cited
Contributors
Index
Find what you're looking for...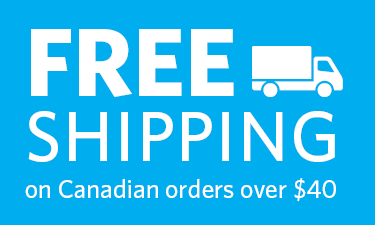 Publishers Represented
UBC Press is the Canadian agent for several international publishers. Visit our
Publishers Represented
page to learn more.