$39.95

Back Order
Ships in 4-6 weeks.
GO TO CART
Hegemonies of Language and Their Discontents
The Southwest North American Region Since 1540
The University of Arizona Press
Spanish and English have fought a centuries-long battle for linguistic dominance in the Southwest North American Region. Covering the time period of 1540 to the present, Hegemonies of Language and Their Discontents provides a deep and broad understanding of the contradictory methods of establishing language supremacy in this U.S.-Mexico transborder region and the manner in which those affected have responded and acted, often in dissatisfaction and at times with inventive adaptations.

Well-regarded author Carlos G. Vélez-Ibáñez details the linguistic and cultural processes used by penetrating imperial and national states. He argues that these impositions have been not linear but hydra-headed, complex and contradictory, sometimes accommodated and sometimes forcefully imposed. Such impositions have created discontent resulting in physical and linguistic revolts, translanguage versions, and multilayered capacities of use and misuse of imposed languages—even the invention of community-created trilingual dictionaries.

Vélez-Ibáñez gives particular attention to both sides of the border, explaining the consequences of the fragile splitting of the area through geopolitical border formation. He illustrates the many ways those discontents have manifested in linguistic, cultural, educational, political, and legal forms.

From revolt to revitalization, from silent objection to expressive defiance, people in the Southwest North American Region have developed arcs of discontent from the Spanish colonial period to the present. These narratives are supported by multiple sources, including original Spanish colonial documents and new and original ethnographic studies of performance rituals like the matachines of New Mexico. This unique work discusses the most recent neurobiological studies of bilingualism and their implications for cognitive development and language as it spans multiple disciplines. Finally, it provides the most important models for dual language development and their integration to the "Funds of Knowledge" concept as creative contemporary discontents with monolingual approaches.
This book serves as a crash course in understanding language processes, dominance, and megascripts in the borderlands region of the United States and Mexico."—Patricia Sánchez, co-editor of In Search of Hope and Home

"Vélez-Ibáñez's vast knowledge of the region's human geography and political economy comes through clearly in this impressive and far-reaching book. Weaving together narratives from different disciplines, archival research, and the author's family history, the book invites readers to consider language hegemony and resistance over time."—Patrick H. Smith, co-author of Mapping Applied Linguistics
 
Carlos G. Vélez-Ibáñez is Regents' Professor in the School of Transborder Studies and School of Human Evolution and Social Change, the Motorola Presidential Professor of Neighborhood Revitalization, and founding director emeritus of the School of Transborder Studies at Arizona State University.
Find what you're looking for...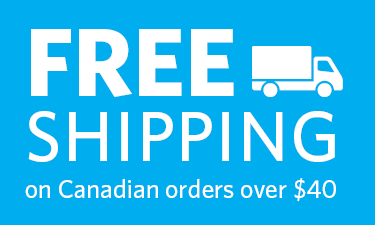 Publishers Represented
UBC Press is the Canadian agent for several international publishers. Visit our
Publishers Represented
page to learn more.