Hollywood at the Intersection of Race and Identity
Hollywood at the Intersection of Race and Identity explores the ways Hollywood represents race, gender, class, and nationality at the intersection of aesthetics and ideology and its productive tensions. This collection of essays asks to what degree can a close critical analysis of films, that is, reading them against their own ideological grain, reveal contradictions and tensions in Hollywood's task of erecting normative cultural standards? How do some films perhaps knowingly undermine their inherent ideology by opening a field of conflicting and competing intersecting identities?  The challenge set out in this volume is to revisit well-known films in search for a narrative not exclusively constituted by the Hollywood formula and to answer the questions: What lies beyond the frame? What elements contradict a film's sustained illusion of a normative world? Where do films betray their own ideology and most importantly what intersectional spaces of identity do they reveal or conceal?
 
Wide ranging and critically deep, Hollywood at the Intersection of Race and Identity addresses the persistence of race in Hollywood film with considerable implications for the intersection of racism, misogyny, and identity we see today on big and small screens alike.'
 
This is a timely collection - forthright, expansive, and right up to date. Commonly situated at the margins of discussions of race and identity, intersectionality here is placed at the center, crucial to understanding Hollywood's uneven engagement with race, social justice, and ethics. These rigorous and generous readings of key moments across cinema history reveal Hollywood encountering and marking more fluid senses of identity than usually credited to popular film. In all this book shows how, in bell hooks's terms, Hollywood can 'make culture' in problematic, revealing, and surprisingly anticipatory ways.
Konzett deserves thanks for curating another must-have book on cinema studies. Highly recommended.
Those interested in identity politics and representation in film and media would find this helpful.' 
Those interested in identity politics and representation in film and media would find this helpful.
DELIA MALIA CAPAROSO KONZETT is a professor of English, cinema, and women's studies at the University of New Hampshire in Durham. She is the author of Ethnic Modernisms and Hollywood's Hawaii: Race, Nation, and War. She has published in numerous critical journals on film, focusing on race, imperialism, and aesthetics. Her present work discusses race in Hollywood and its representation in mass culture.
 
Introduction
 
Hollywood Formulas: Codes, Masks, Genre, and Minstrelsy
 
Daydreams of Society: Class and Gender Performances in the Cinema of the Late 1910s
Ruth Mayer
The Death of Lon Chaney:  Masculinity, Race, and the Authenticity of Disguise
Alice Maurice
MGM's Sleeping Lion: Hollywood Regulation of the Washingtonian Slave in The Gorgeous Hussy (1936)
Ellen C. Scott
Yellowface, Minstrelsy, and Hollywood Happy Endings: The Black Camel (1931), Charlie Chan in Egypt (1935), and Charlie Chan at the Olympics (1937)
Delia Malia Konzett
Genre and Race in Classical Hollywood
"A Queer, Strangled Look": Race, Gender, and Morality in The Ox-Bow Incident
Jonna Eagle
By Herself: Intersectionality, African American Specialty Performers, and Eleanor Powell
Ryan Jay Friedman
Disruptive Mother-Daughter Relationships: Peola's Racial Masquerade in Imitation of Life (1934) and Stella's Class Masquerade in Stella Dallas (1937)
Charlene Regester
 
The Egotistical Sublime: Film Noir and Whiteness
Matthias Konzett
Race and Ethnicity in Post-World War II Hollywood
 
Women and Class Mobility in Classical Hollywood's Immigrant Dramas
Chris Cagle
Orientalism, Diaspora, and Indigeneity in Go for Broke! (1951)
Dean Itsuji Saranillio
Savage Whiteness:  The dialectic of racial desire in The Young Savages (1961)
Graham Cassano
Rita Moreno's Hair
Priscilla Peña Ovalle
Intersectionality, Hollywood, and Contemporary Popular Culture
"Everything Glee in 'America'": Context, Race, and Identity Politics in the Glee Appropriation of West Side Story
Ernesto R. Acevedo-Muñoz
Hip Hop "Hearts" Ballet:  Utopic Multiculturalism and the Step Up Dance Films
Mary Beltrán
Fakin da Funk (1997) and Gook (2017): Exploring Black/Asian Relations in the Asian American Hood Film
Jun Okada
"Let Us Roam the Night Together": On Articulation and Representation in Moonlight (2016) and Tongues Untied (1989)
Louise Wallenberg
 
Acknowledgments
Selected Bibliography
Contributors
Index
 
 
 
 
Related Titles
Reel Inequality
Hollywood Actors and Racism
Cinema Civil Rights
Regulation, Repression, and Race in the Classical Hollywood Era
Liberating Hollywood
Women Directors and the Feminist Reform of 1970s American Cinema
Maid for Television
Race, Class, Gender, and a Representational Economy
By L. S. Kim
Liberating Hollywood
Women Directors and the Feminist Reform of 1970s American Cinema
Hollywood's Hawaii
Race, Nation, and War
Projections of Passing
Postwar Anxieties and Hollywood Films, 1947-1960
‹
›
Find what you're looking for...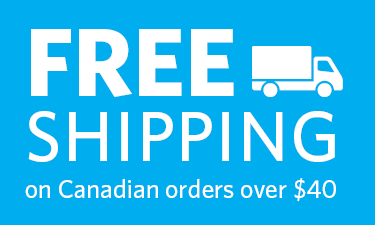 Stay Informed
Receive the latest UBC Press news, including events, catalogues, and announcements.
Publishers Represented
UBC Press is the Canadian agent for several international publishers. Visit our
Publishers Represented
page to learn more.