Houser
The Life and Work of Catherine Bauer, 1905-64
Catherine Bauer was a leading member of a small group of idealists who called themselves housers because of their commitment to improving housing for low-income families. In her lifetime she changed dramatically the concept of social housing in the United States and inspired a generation of urban activists to integrate public housing into the emerging welfare state of the mid-twentieth century. In the first book-length biography of Bauer, H. Peter Oberlander and Eva Newbrun trace her fascinating life and career. Their account is lively, spanning two continents, and dotted with famous names in modern art and architecture.
In the late 1920s Bauer spent time in Paris, where she befriended Fernan Léger, Man Ray, and Sylvia Beach. Back in New York she fell under the spell of American urban critic Lewis Mumford, who, as a mentor and lover, profoundly influenced her life. It was at his urging that she became involved with the architects of change in post-First World War Europe, among them Ernst May, André Lurçat, and Walter Gropius. Convinced that good social housing could produce good social architecture and moved by the visible ravages of the Depression, she became a passionate leader in the fight for housing for the poor. She co-authored the Housing Act of 1937 and advised five presidents on urban strategies. Her book, Modern Housing, published in 1934, is still regarded as a classic.
Houser is a rich contribution to the literature on modern housing, urban planning, and women's studies. In the three and a half decades since her death, urbanization has radically changed landscapes the world over. Housing as a basic human right has slipped from the public agenda, and the homeless have become a visible symbol of society's indifference. Catherine Bauer's visionary teachings about the symbiotic relationship between good housing and a healthy society are thus as relevant as ever.
Houser is a well-researched and well-written biography of this talented woman.
Peter Oberlander and Eva Newbrun have traced her career in meticulous detail and written a highly readable account of her life and times. Ostensibly a biography of Catherine, their book is simultaneously a biography of the Housing Movement that she helped to spawn and of the early City Planning Movement in which she was an active participant.
H. Peter Oberlander is Professor Emeritus of Community and Regional Planning at UBC and founder of the UBC Centre for Human Settlements. Eva M. Newbrun first became interested in housing issues as a social care worker. She lives in San Francisco and has been writing professionally for the past twenty-five years.
Illustrations
Foreword
Preface
1 Early Years (1905-26)
2 Learning Years (1926-30)
3 Romantic Years (1930-33)
4 Political Years (1934-36)
5 Legislative Years (1936-38)
6 Transition Years (1939-42)
7 Academic Years (1943-64)
Postscript
Notes
Bibliography
Acknowledgments
Abbreviations
Index
Find what you're looking for...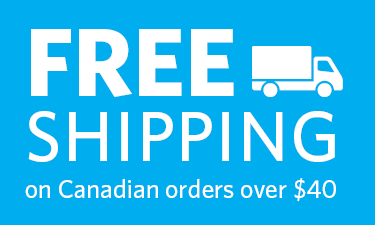 Publishers Represented
UBC Press is the Canadian agent for several international publishers. Visit our
Publishers Represented
page to learn more.