By 2050, we will have ten billion mouths to feed in a world profoundly altered by environmental change. How can we meet this challenge? In How to Feed the World, a diverse group of experts from Purdue University break down this crucial question by tackling big issues one-by-one. Covering population, water, land, climate change, technology, food systems, trade, food waste and loss, health, social buy-in, communication, and, lastly, the ultimate challenge of achieving equal access to food, the book reveals a complex web of factors that must be addressed in order to reach global food security.
 
How to Feed the World unites contributors from different perspectives and academic disciplines, ranging from agronomy and hydrology to agricultural economy and communication. Hailing from Germany, the Philippines, the U.S., Ecuador, and beyond, the contributors weave their own life experiences into their chapters, connecting global issues to our tangible, day-to-day existence. Across every chapter, a similar theme emerges: these are not simple problems, yet we can overcome them. Doing so will require cooperation between farmers, scientists, policy makers, consumers, and many others.
 
The resulting collection is an accessible but wide-ranging look at the modern food system. Readers will not only get a solid grounding in key issues, but be challenged to investigate further and contribute to the paramount effort to feed the world. 
Timely...How to Feed the World is a fascinating read not because it spends time talking about how to build a simple road to get there, but rather delves into all the roadblocks that must be addressed to meet that goal...How to Feed the World is a good read for anyone as the experts and editors were able to boil down specifics in an easy to understand manner.
Jessica Eise is an author and communications researcher at Purdue University's Brian Lamb School of Communication. She is the coauthor of The Communication Scarcity in Agriculture (Routledge, 2017) and other works. Dr. Ken Foster is the former head of the Department of Agricultural Economics at Purdue University and an award-winning professor of agricultural economics. Foster's research and outreach activities have included testimony to Senate committees and state legislative study committees on the competitiveness of livestock markets and the use of contract production.
 
Introduction- Jessica Eise and Ken Foster

Chapter 1. Inhabitants of Earth- Brigitte S Walforf
Chapter 2. The Green, Blue, and Gray Water Rainbow- Laura C Bowling and Keith A Cherkauer
Chapter 3. The Land that Shapes and Sustains Us- Otto Doering and Ann Sorensen
Chapter 4. Our Changing Climate- Jeff Dukes and Thomas W Hertel
Chapter 5. The Technology Ticket- Uris Baldos
Chapter 6. Systems- Michael Gunderson, Ariana Torres, Michael Boehlje, and Rhonda Phillips
Chapter 7. Tangled Trade- Thomas W Hertel
Chapter 8. Spoiled, Rotten, and Left Behind- Ken Foster
Chapter 9. Tipping the Scales on Health- Steven Y Wu
Chapter 10. Social License to Operate- Nicole J Olynk Widmar
Chapter 11. The Information Hinge- Jessica Eise
Chapter 12. Achieving Equal Access- Gerald Shively

Conclusion- Jessica Eise and Ken Foster
Afterword
Acknowledgments
Notes
Contributors
Index
 
Related Titles
The Farm Bill
A Citizen's Guide
By Daniel Imhoff and Christina Badaracco
‹
›
Find what you're looking for...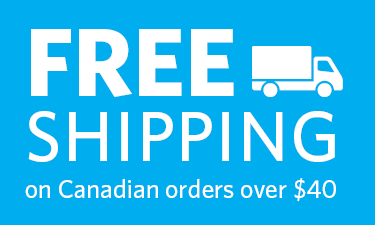 Stay Informed
Receive the latest UBC Press news, including events, catalogues, and announcements.
Publishers Represented
UBC Press is the Canadian agent for several international publishers. Visit our
Publishers Represented
page to learn more.