I Am a Stranger Here Myself
University of New Mexico Press
Winner of the 2020 WILLA Literary Award in Creative Nonfiction from Women Writing the West

Part history, part memoir, I Am a Stranger Here Myself taps dimensions of human yearning: the need to belong, the snarl of family history, and embracing womanhood in the patriarchal American West. Gwartney becomes fascinated with the missionary Narcissa Prentiss Whitman, the first Caucasian woman to cross the Rocky Mountains and one of fourteen people killed at the Whitman Mission in 1847 by Cayuse Indians. Whitman's role as a white woman drawn in to "settle" the West reflects the tough-as-nails women in Gwartney's own family. Arranged in four sections as a series of interlocking explorations and ruminations, Gwartney uses Whitman as a touchstone to spin a tightly woven narrative about identity, the power of womanhood, and coming to peace with one's most cherished place.
I Am A Stranger Here Myself . . . blends history and memoir in a fascinating rumination on western womanhood.'--Sue Staats, Stories on Stage Sacramento
The prose is rich, the voice homespun, warm, earnest, and sometimes prickly. . . . The strength of I Am a Stranger Here Myself lies . . . in Gwartney's insistent refusal to let herself, or anyone else, off the hook.'--Ana Maria Spagna, River Teeth: A Journal of Nonfiction Narrative
Gwartney narrates with such detail, richness in description, and thoughtful reflection.'--Brevity: A Journal of Concise Literary Nonfiction
Its strength lies in the author's honest appraisal of her early life as a lonely girl, a misfit who yearns to belong. Complicating her search for herself is a deep attachment to the landscape of home--the mountains, the rivers, the valleys, a place she knows 'about as well as the lines of my face.''--Inlander
An absorbing, skillfully crafted, thoughtful and thought-provoking read.'--Midwest Book Review
Gwartney is an empathetic writer. She resurrects Narcissa as a human being, enduring a flood of homesickness, fretting about middle-age weight gain. But Gwartney is unblinking in her assessment of the Whitmans' blunders and what they portended for the history of the American West.'--Seattle Times
This prize-winning, beautifully crafted, deeply involving, and astute historical chronicle and anatomy of estrangement pulses with dramatic tales of hubris, risk, and bloodshed, repressed feelings and hard-tested bonds.'--Booklist
Award-winning author and writing instructor Debra Gwartney's new memoir, I Am a Stranger Here Myself, is a fascinating examination of her struggle to recognize and accept her identity and role as a woman in the American West.'--The Bulletin, Bend, Oregon
The narratives braid into a meditation on belonging and identity, an exploration of the history that women played in settling the Northwest territories, and an elegy to the places that shape our selves.'--The Rumpus
Contains a sense of the modern-day ambiguous feeling of loving the West but seeing ourselves as interlopers.'--Eugene Weekly
Though Gwartney's rendering of Whitman's demise is compelling, it's her inquisitive vulnerability about her own history that fuels the memoir's urgency.'--Propeller Online
Debra Gwartney has followed her stunning Live Through This with the valuable and fascinating saga of Narcissa Whitman. Whitman, trying to 'save' others, lost much. Gwartney, on a similar path, discovers much. I'm grateful for this book and find both the characters and their stories equally complex and interesting and of great worth in these troubled times.'--Rick Bass, author of The Traveling Feast: On the Road and at the Table with My Heroes
'We are at times hardwired by our own histories to act in ways we spend the rest of our lives desperately untangling,' writes Debra Gwartney in this meditation on home, family, and loyalty. She has always found herself the odd one out in her family of conservative Idahoans, questioning what they take on faith. In her stubbornness to both love her people and demand the truth, she embodies the determination and fortitude we expect of a woman of the West.'--Bonnie Jo Campbell, author of American Salvage
For women, the West can be a two-hearted place--a place of belonging and alienation, a place of history and its erasure. In this brilliant exploration of what it means to be a woman of the West, Debra Gwartney interweaves her own story with that of Narcissa Whitman. The result is a beautiful hybrid--a genre-busting book that takes a profound, relatable, and riveting look at Western identity, then and now.'--Claire Dederer, author of Love and Trouble: A Midlife Reckoning
In this elegant and searching memoir Debra Gwartney stakes a claim on the American west--for herself, for her subject, Narcissa Whitman, and for any woman struggling to justify her presence where she is not welcome. This book, brimming with humanity, shows not just what it means to be a woman of the West, but what it means to be human.'--Valerie Laken, author of Separate Kingdoms: Stories
I Am a Stranger Here Myself is a lively memoir, half personal, half historical but intertwined and connected in surprising ways. Fascinating.'--Gretel Ehrlich, author of The Solace of Open Spaces
Debra Gwartney is the author of Live Through This: A Mother's Memoir of Runaway Daughters and Reclaimed Love and the coeditor of Home Ground: A Guide to the American Landscape. She teaches in Pacific University's MFA in Writing program and lives in Western Oregon.
Find what you're looking for...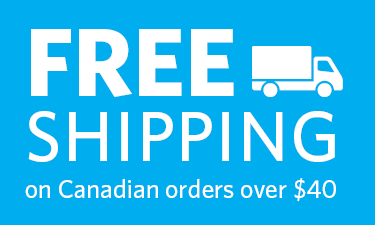 Publishers Represented
UBC Press is the Canadian agent for several international publishers. Visit our
Publishers Represented
page to learn more.