Illustrated Chinese Moxibustion Techniques and Methods
Jessica Kingsley Publishers
, Singing Dragon
This authoritative text provides a complete overview of Chinese moxibustion techniques and methods, including detailed treatments and contraindications for a wide range of conditions.
The authors cover the fundamentals of theory as well as the skills and techniques practitioners will need, and provide a detailed summary of all of the acupoints commonly used in moxatherapy. The book also covers the ways in which moxatherapy can be used to cultivate general health and wellbeing in patients, and explains in detail how to treat a wide range of complaints; for each complaint, descriptions of typical cases and the acupoints and procedures needed for treatment are provided.
Extensively illustrated with photographs which clearly demonstrate clinical procedures, this is an essential reference for practitioners and students of acupuncture.
llustrated Chinese Moxibustion - Techniques and Methods is 'very Chinese' - personal shorthand for a mix of positive attributes

blended with the cultural idiosyncrasies and artefacts of the translation process that we have come to know and love... This is neat and, as with many of the numerous other interesting clinical tips to be found here, is obviously born out of practical experience... All in all, this book succeeds in delivering a comprehensive and enlightening Chinese-style presentation on the practice of moxibustion. This book succeeds in delivering a comprehensive and enlightening Chinese-style presentation on the practice of moxibustion... Overall, as a student text or for one wishing to develop high-level clinical moxa skills I warmly recommend this book.

– The European Journal of Oriental Medicine (EJOM), Charlie Buck, author, Educator, Chair of the British Acupuncture Council
In my opinion, Illustrated Chinese Moxibustion is an excellent reference book for anyone practising moxibustion, and an ideal read for all those interested in this type of treatment. It is based on sound ancient TCM principles, but written by modern practitioner. – Journal of the Acupuncture Association of Chartered Physiotherapists
Professor Chang Xiaorong is a doctorate advisor and leading teacher in the Hunan higher education system. She is Director of the National TCM Administration's Meridian-Organ Relationship Key Research Unit, as well as Director and Academic Leader of the Hunan Province Acupuncture, Moxibustion and Tuina Key Discipline, Director of the Hunan Acupuncture Provincial High Quality courses, Vice-President of the Hunan Acupuncture Association and Research Topic Correspondent for the National Natural Sciences Foundation. She is the Editor of Needling Techniques for Acupuncturists: Basic Principles and Techniques, also published by Singing Dragon. Professor Hong Jing is engaged in the study of the Diagnostics of Traditional Chinese Medicine and the treatment mechanism of acupuncture combined with medicine. She has published over sixty research papers and twenty books. Professor Yi Shouxiang is Professor of the Science of Experimental Acupuncture in the College of Acupuncture and Moxibustion at Hunan University of Traditional Chinese Medicine, and Academic Leader of the Hunan Province Science of Acupuncture and Moxibustion Key Discipline.
Contents. Synopsis. Foreword. Part I: Fundamental Chapters. 1. Moxibustion Basic Knowledge. 2. Location and Indications of Commonly Used Points in Moxibustion. 3. Moxibustion and Health Cultivation. Part II: Techniques and Methods Chapters. 4. Materials and Manufacture. 5. Classes of Moxibustion and their Operation. Part III: Clinical Chapters. 6. Internal Medicine Diseases. 7. Musculoskeletal Diseases. 8. Pediatric Diseases. 9. Gynecological Diseases. 10. Dermatological and External Medicine Diseases. 11. ENT Diseases. 12. Acute Diseases. 13. Other Diseases. Index.
Find what you're looking for...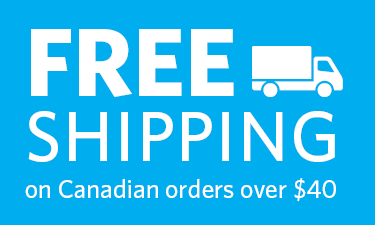 Publishers Represented
UBC Press is the Canadian agent for several international publishers. Visit our
Publishers Represented
page to learn more.