Imperfect Democracies
The Democratic Deficit in Canada and the United States
Canada and the United States are consistently ranked among the most democratic countries in the world, yet voices expressing concern about the quality of these democracies are becoming louder and more insistent. Critics maintain that the two countries suffer from a "democratic deficit," a gap between performance and expectation that raises profound questions about the legitimacy and effectiveness of their democratic institutions.
Imperfect Democracies brings together Canadian and American scholars to compare and contrast the democratic deficit in the two nations. They evaluate the ways in which these institutions do or do not live up to democratic ideals of popular sovereignty and political equality, focusing on these key questions: Why talk about a democratic deficit? In what ways, are the Canadian and American democracies falling short? Do they do so in similar or different ways? What can be done to remedy the deficit? And what can each country learn from the experiences of the other?
This book makes an important contribution to the field of democratic theory and the study of democratic institutions. With public trust of political leaders and institutions at an all-time low, this timely book will also spark debate on both sides of the border.
This book will be of interests to students, scholars, and practitioners of comparative politics, Canada–US politics, and democratic institutions, and democratic theory.
Imperfect Democracies combines theoretical studies of the 'democratic deficit' with approaches that use survey data and are more behaviouralist. The authors, many of whom are leaders in their fields, address a timely subject, and the Canada-US comparison makes a novel contribution. The volume will be useful for students of comparative politics, democratic institutions, or Canada-US politics courses.
This is a blue-ribbon collection of scholars, eminently qualified to assess a syndrome of pathologies that have come to be generically referred to as a 'democratic deficit.' The book's comparative focus and its discussion of the challenges of arriving at contextually sensitive definitions of healthy democracy constitute serious advances to the literature in this area. The book will find a ready audience among academics and concerned citizens on both sides of the Canada-US border – and beyond.
Patti Tamara Lenard is an assistant professor of applied ethics at the Graduate School of Public and International Affairs at the University of Ottawa. Richard Simeon is a professor emeritus in the Political Science Department at the University of Toronto.
Contributors: Robert C. Boatright, Simone Chambers, John C. Courtney, David C. Docherty, Amy Lang, Ethan J. Leib, Michael McDonald, David Munro, Neil Nevitte, Pippa Norris, David Ponet, Daniel Tichenor, Mark Warren, Graham White, Stephen White, and Lisa Young
Introduction / Patti Tamara Lenard and Richard Simeon
1 The Democratic Deficit: Canada and the United States in Comparative Perspective / Pippa Norris
2 Citizen Expectations and Democratic Performance: The Sources and Consequences of Democratic Deficits from the Bottom Up / Neil Nevitte and Stephen White
3 Defining and Identifying a "Democratic Deficit" / David Beetham
4 Democracy in American Elections / Michael McDonald
5 "Can Canada's Past Electoral Reforms Help to Understand the Debate over Its Method of Election?" / John C. Courtney
6 Regulating Political Finance in Canada: Contributions to Democracy? / Lisa Young
7 Campaign Finance Reform in the United States / Robert C. Boatright
8 Imperfect Legislatures / David C. Docherty
9 Democracy's Wartime Deficits: Presidential Prerogatives and Liberal Democracy in America / Daniel J. Tichenor
10 The "Centre" of the Democratic Deficit: Power and Influence in Canadian Political Executives / Graham White
11 Extending the Franchise to Non-Citizen Residents in Canada and the United States: How Bad is the Democratic Deficit? / Patti Tamara Lenard and Daniel Munro
12 Citizen Representation and the American Jury / Ethan J. Leib and David L. Ponet
13 Supplementary Democracy? Democratic Deficits and Citizens' Assemblies / Amy Lang and Mark E. Warren
14 Reflections on the "Democratic Deficit" in Canada and the United States / Simone Chambers and Patti Tamara Lenard
Index
Related Titles
Canadian Democracy from the Ground Up
Perceptions and Performance
Edited by Elisabeth Gidengil and Heather Bastedo
Comparing Canada
Methods and Perspectives on Canadian Politics
Edited by Luc Turgeon, Martin Papillon, Jennifer Wallner, and Stephen White
‹
›
Find what you're looking for...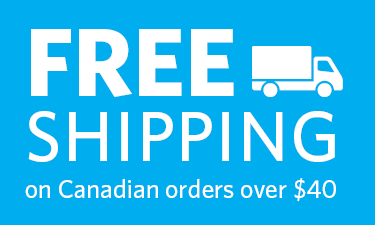 Stay Informed
Receive the latest UBC Press news, including events, catalogues, and announcements.
Publishers Represented
UBC Press is the Canadian agent for several international publishers. Visit our
Publishers Represented
page to learn more.