385 pages, 9 1/10 x 11 1/2
$150.00

Back Order
Ships in 4-6 weeks.
GO TO CART
Japan and American Children's Books
A Journey
For generations, children's books provided American readers with their first impressions of Japan. Seemingly authoritative, and full of fascinating details about daily life in a distant land, these publications often presented a mixture of facts, stereotypes, and complete fabrications. 
 
This volume takes readers on a journey through nearly 200 years of American children's books depicting Japanese culture, starting with the illustrated journal of a boy who accompanied Commodore Matthew Perry on his historic voyage in the 1850s. Along the way, it traces the important role that representations of Japan played in the evolution of children's literature, including the early works of Edward Stratemeyer, who went on to create such iconic characters as Nancy Drew. It also considers how American children's books about Japan have gradually become more realistic with more Japanese-American authors entering the field, and with texts grappling with such serious subjects as internment camps and the bombing of Hiroshima and Nagasaki.
 
Drawing from the Library of Congress's massive collection, Sybille A. Jagusch presents long passages from many different types of Japanese-themed children's books and periodicals—including travelogues, histories, rare picture books, folktale collections, and boys' adventure stories—to give readers a fascinating look at these striking texts.
Published by Rutgers University Press, in association with the Library of Congress.
A comprehensive, reliable, and fascinating guide to the ever-deepening reception of Japan and its people in the minds and imaginations of American children . . . a very readable and rewarding volume.
An exciting story…informative, inspiring, and enjoyable all the way through.
Jagusch's book aptly illustrates many centuries of wondrous, enduring cultural narratives of Japan. In its shadows, it shows why many Japanese Americans fought especially hard during and after World War II to disassociate from such an 'un-American' standard at the time.
Japan in U.S. Children's Books: 'A New World'' by Neely Tucker
SYBILLE A. JAGUSCH, chief of the Children's Literature Center in the Library of Congress since 1983, is one of the world's leading experts on international children's literature.

CARLA D. HAYDEN is an American librarian and the 14th Librarian of Congress.

J. THOMAS RIMER is an American scholar of Japanese literature and drama. He is a Professor Emeritus of Japanese Literature, Theatre, and Art at the University of Pittsburgh. He has served as the chief of the Asian Division of the Library of Congress.
Find what you're looking for...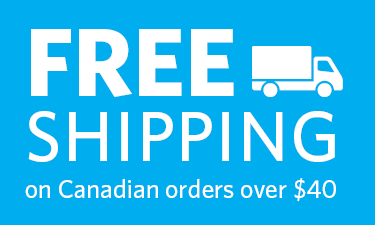 Publishers Represented
UBC Press is the Canadian agent for several international publishers. Visit our
Publishers Represented
page to learn more.