320 pages, 10 1/2 x 12 3/4
Keith Carter: Fifty Years
University of Texas Press
Dubbed a "poet of the ordinary" by the Los Angeles Times, photographer Keith Carter came of age during the turbulent '60s and '70s, developing a singular, haunting style that captures both the grit and the glory of the human spirit. Showcasing a broad array of his work—which has been shown in more than one hundred solo exhibitions in thirteen countries—Keith Carter: Fifty Years spans delicate, century-old processes as well as digital-age techniques to yield an enduring vision of the world around us.
The interlaced images in Keith Carter: Fifty Years feature contrasts of natural light and darkness as we explore the mythos of time and terrain, the familiar and the magical, and the varied creatures that inhabit our earth. The human form—depleted or energized, solitary or with a beloved partner—becomes a meditation on aging and loss, which have affected Carter profoundly in recent years. Yet these losses have spurred in him a sense of discovery, not despair. Rather than arranging the works chronologically, Carter chose to group them into correlations, echoing the kaleidoscopic effect of memory. The result is mesmerizing; each artifact draws us into an experience of intensity and wonder, enduring long after the page is turned.
Carter's photographs provide a vision of Texas as we all want to imagine it to be: a hot-as-hell oasis where people lead picturesque yet complex lives, imbued with a sense of calm that can only be felt when an endless landscape extends in all directions. His work helps a transplant like me remember the state for the things that I miss rather than for the reasons I left.
Photographer Keith Carter has spent his life revealing the magical in the mundane…the results, as readers of this book will see, are anything but ordinary.
Many of [Carter's] most haunting photos explore the invisible links between humans and beasts: A boy hugs his horse goodbye after it's sold, a Mississippi man sees a litter of kittens as his family, and a distraught woman discovers that a fox found its way into her henhouse. Each portrait presents a puzzle to viewers, who must attempt to discover for themselves what it is about this certain image that makes it so poignant.
Fifty Years is epic in size and scale…This book holds pleasures for those who are familiar with [Carter's] work and those who aren't.
[Keith Carter: Fifty Years] signals another rite of passage for the artist.
[Keith Carter: Fifty Years] is a retrospective of a half century's worth of compelling images. Alternating between the haunting and surreal, and the tender and intimate, Carter's work amounts to visual poetry.
[Keith Carter: Fifty Years] takes readers on a visual journey through a dream world that Carter often captures in the quiet realities of daily life around his adopted east Texas hometown of Beaumont.
This stunning 320-page monograph includes work that spans from antiquated processes to digital techniques, all of which connect us deeper to the discovery of magic in the world surrounding us.
Keith Carter holds the Endowed Walles Chair in Fine Arts at Lamar University and is the recipient of a 2009 Texas Medal of Arts Award. His twelve previous books include From Uncertain to Blue and A Certain Alchemy, which is also the title of a documentary film about Carter. His work is held in numerous collections fromcoast to coast, from the National Gallery of Art to the San Francisco Museum of Modern Art and the Wittliff Collections' Southwestern & Mexican Photography Collection.
Find what you're looking for...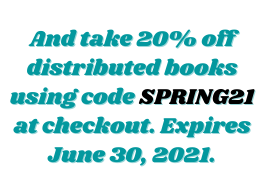 Publishers Represented
UBC Press is the Canadian agent for several international publishers. Visit our
Publishers Represented
page to learn more.