$26.95

Back Order
Ships in 4-8 weeks.
GO TO CART
LEGO®-Based Therapy
How to build social competence through LEGO®-based Clubs for children with autism and related conditions
Jessica Kingsley Publishers
This complete guide to LEGO® Therapy contains everything you need to know in order to set up and run a LEGO® Club for children with autism spectrum disorders or related social communication difficulties and anxiety conditions.
By providing a joint interest and goal, LEGO® building can become a medium for social development such as sharing, turn-taking, making eye-contact, and following social rules. This book outlines the theory and research base of the approach and gives advice on all practical considerations including space, the physical layout of the room and choosing and maintaining materials, as well as strategies for managing behaviour, further skill development, and how to assess progress.
Written by the pioneer of the approach alongside those who helped form it through their research and evaluation, this evidence-based manual is essential reading for professionals working with autism who are interested in running a LEGO® Club or learning more about the therapy.
A marvellous book that focuses on using a frequent interest as a way of access. It will be of interest to parents and educators alike. – Fred R. Volkmar, MD, Irving B. Harris Professor of Child Psychiatry, Pediatrics, and Psychology, and Director, Yale University Child Study Center, New Haven, CT
The best kind of therapy is when it's so much fun that the child doesn't know it's happening. LEGO®-Based Therapy fits that bill. The authors have left no stone unturned in developing a systematic social intervention. They provide a comprehensive, step-by-step program with documented improvements in social competence. – Lynn Koegel, PhD, Clinical Director, Koegel Autism Center, University of California, Santa Barbara, CA
Everyone loves LEGO® - including children on the autism spectrum. But did you know that through playing with LEGO® in a social setting you can draw out autistic children's hidden ability to cooperate with others? Here is a practical guide to making players come together and create together by the sheer magic of LEGO®. – Professor Uta Frith, Emeritus Professor of Cognitive Development, Institute of Cognitive Neuroscience, University College London
LEGO® pieces can be used to construct models, but can also be used to construct social skills. LEGO®-based Clubs will become increasingly popular with children who have an Autism Spectrum Condition as an enjoyable social activity that is actually therapeutic. – Tony Attwood, PhD, Clinical Psychologist, Minds & Hearts Clinic, Australia, and author of The Complete Guide to Asperger's Syndrome
Daniel B. LeGoff is a licensed and board-certified pediatric neuropsychologist, and the pioneer of LEGO® Therapy. A psychology graduate of the University of Winnipeg, Canada, Dr LeGoff received Master's and Doctorate degrees in clinical psychology from Simon Fraser University in Vancouver, British Columbia. He then completed residency and post-doctoral training at Northwestern University Medical School in Chicago, and the Queen's Medical Center in Honolulu. He specializes in the assessment and treatment of neurodevelopmental and neurobehavioral conditions in infants, children, and adolescents.
Gina Gomez De La Cuesta completed her PhD in 2008 at the Cambridge University Autism Research Centre, running and evaluating LEGO® therapy under the supervision of Daniel LeGoff, Simon Baron-Cohen and Ayla Humphrey. She is a trained teacher and has worked at the National Autistic Society as Action Research Leader. She runs training for professionals interested in LEGO® Therapy when she can and has run LEGO® Clubs in schools and clinical settings. She is now in her second year of Clinical Psychology training at the University of East Anglia.
GW Krauss completed his graduate training at the University of Alaska, Fairbanks and the Widener University Institute for Graduate Clinical Psychology. Dr Krauss has provided play and group therapy for children and adults with social and neurodevelopmental deficits since 1995. He has worked on the development and implementation LEGO® Therapy with Dr LeGoff for the past six years. Dr Krauss integrates the approach into the social learning programming for students with autism and related conditions at the Y.A.L.E. School and Clinic in Cherry Hill, New Jersey, USA where he is a licensed clinical neuropsychologist.
Simon Baron-Cohen is Professor of Developmental Psychopathology at Cambridge University and a Fellow of Trinity College. He is also Director of the Autism Research Centre in Cambridge, and runs a clinic for adults with Asperger Syndrome. Professor Baron-Cohen is involved in collaborative research on LEGO® Therapy.
1. Introduction. 1.1. The Development of LEGO® Therapy. 1.2. Group Therapy: The LEGO® Club. 2. Implementing LEGO® Therapy. 2.1. General Principles. 2.1.1. What is LEGO® Therapy? 2.1.2. Who is LEGO® Therapy for? 2.1.3. What qualifications do you need to run LEGO® Therapy groups? 2.1.4. The main principles of LEGO® Therapy. 3. LEGO® therapy levels of intervention. 3.1. Level One – Individual Therapy. 3.1.1. Pivotal Skills. 3.1.2. Therapeutic Activities for Building Pivotal Skills. 3.1.3. Building Skills. 3.2. Level Two – Collaborative Building with One Peer. 3.2.1. Collaborative Set Building. 3.2.2. Collaborative Freestyle. 3.3. Level Three – Collaborative Building with Two Peers. 3.3.1. Set Building. 3.3.2. Freestyle Building. 3.4. Level Four – Social Communication. 3.4.1. Individual Therapy. 3.4.2. 'Check-in'. 4. Structure of a LEGO® Therapy Group Session. 4.1. Initial greeting. 4.2. Group review and discussion. 4.3. Role and task assignment. 4.4. Group-based semi-structured activities. 4.5. Less structured, creative time. 4.6. Clean-up time. 4.7. Farewell and parent review. 4.8. Planning and evaluating the sessions. 5. Effective and Ineffective Procedures in LEGO® Therapy. 6. Behavior Management and Rewards. 6.1. LEGO® Club Rules. 6.2. LEGO® Points. 6.3. Use of Time-Out. 6.4. "Rules of Cool". 6.5. The LEGO® Club Level System. 6.6. LEGO® Levels. 6.6.1. LEGO Helper. 6.6.2. LEGO Builder. 6.6.3. LEGO Creator. 6.6.4. LEGO Master. 6.6.5. LEGO Genius. 7. Setting up your own LEGO® therapy groups. 7.1. The Permanent LEGO® Room. 7.1.1. Physical Layout. 7.1.2. Establishing the Structure. 7.2. Temporary Set-Up. 7.3. Portable Materials. 8. Specific Materials and Arrangements. 8.1. Choosing Materials: sets with instructions. 8.2. Choosing Materials: freestyle LEGO®. 8.3. Maintaining Materials. 9. Assessment Procedures. 9.1. Initial Assessment. 9.1.1. Initial Interview. 9.1.1.1. Building a small set. 9.1.1.2. Free-style building. 9.2. Initial Observation in Natural Setting.9.3. Follow-Up Assessments. 9.4. Termination/Graduation. 10. Conclusion. References. Appendix A. LEGO® Therapy Intake Assessment. Appendix B. Structured Observation. Appendix C. Lego Therapy Log and Session Plan and Evaluation.
Find what you're looking for...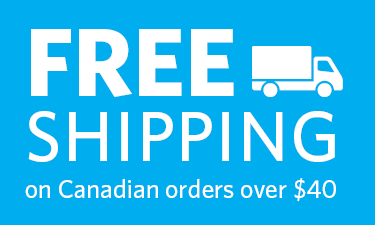 Stay Informed
Receive the latest UBC Press news, including events, catalogues, and announcements.
Publishers Represented
UBC Press is the Canadian agent for several international publishers. Visit our
Publishers Represented
page to learn more.