Leviathan Undone?
Towards a Political Economy of Scale
Caught in the trap of the nation-state and frozen in postwar bloc logic, critical political economy has been found wanting when it comes to problematizing space and scale. In recent years, however, globalization and the prominence of world cities and regions have shaken the foundations of contemporary social science and fostered a new interest in the concept of scale.
Leviathan Undone? brings together leading theorists of scale and scholars from a variety of disciplines who develop a new language to discuss scale, space, and topology in critical political economy. By treating scale as an important form of spatialization – one that has its own contradictions and dynamics – the contributors bring a new sensibility to bear on classical and contemporary concerns in political economy, ranging from the role of the nation-state to social movement politics and aboriginal self-governance, from environmental concerns to urban development, and from public health to child care.
Leviathan Undone? treats scale as a core concept for our time. It will be of interest to students and scholars of social science in general and politics, geography, and political economy in particular.
This is an impressive book. It engages several ongoing debates in political economy and the critical social sciences by further developing existing frameworks and concepts. Most promising, it proposes the elements for a new vocabulary about questions of space, scale, and topology at a time when stable meanings are becoming unstable.
Roger Keil is a professor in the Faculty of Environmental Studies and director of the City Institute at York University. Rianne Mahon is a professor and director of the Institute of Political Economy and a member of the School of Public Policy and Administration and the Department of Sociology and Anthropology at Carleton University.
Contributors: S. Harris Ali, Janet Conway, Liette Gilbert, Nik Heynen, Richard Howitt, Bob Jessop, Stefan Kipfer, Wendy Larner, Richard Le Heron, Helga Leitner, Nick Lewis, Warren Magnusson, Byron Miller, Jamie Peck, L. Anders Sandberg, Eric Sheppard, Erik Swyngedouw, and Gerda R. Wekerle
Preface
Introduction / Rianne Mahon and Roger Keil
Part 1: The Scalar Turn
1 A Thousand Leaves: Notes on the Geographies of Uneven Spatial Development / Neil Brenner
2 Is Scale a Chaotic Concept? Notes on Processes of Scale Production / Byron Miller
3 Why the Urban Question Still Matters: Reflections on Rescaling and the Promise of the Urban / Stefan Kipfer
Part 2: Political Scales
4 Avoiding Traps, Rescaling States, Governing Europe / Bob Jessop
5 Scaling Government to Politics / Warren Magnusson
6 Producing Nature, Scaling Environment: Water, Networks, and Territories in Fascist Spain / Erik Swyngedouw
7 Getting the Scale Right? A Relational Scale Politics of Native Title in Australia / Richard Howitt
Part 3: Re/Productive Scales
8 The Cult of Urban Creativity / Jamie Peck
9 State Spaces of "After Neoliberalism": Co-Constituting the New Zealand Designer Fashion Industry / Wendy Larner, Nick Lewis, and Richard Le Heron
10 Public Health and the Political Economy of Scale: Implications for Understanding the Response to the 2003 Severe Acute Respiratory Syndrome (SARS) Outbreak in Toronto / S. Harris Ali and Roger Keil
11 Of Scalar Hierarchies and Welfare Redesign: Child Care in Four Canadian Cities / Rianne Mahon
Part 4: The Scale of Movements
12 The Spatiality of Contentious Politics: More than a Politics of Scale / Helga Leitner and Eric Sheppard
13 Regional Resistances in an Exurban Region: Intersections of the Politics of Place and the Politics of Scale / Gerda R. Wekerle, L. Anders Sandberg, and Liette Gilbert
14 Revolutionary Cooks in the Hungry Ghetto: The Black Panther Party's Biopolitics of Scale from Below / Nik Heynen
15 The Empire, the Movement, and the Politics of Scale: Considering the World Social Forum / Janet Conway
Conclusion / Rianne Mahon and Roger Keil
References
Contributors
Find what you're looking for...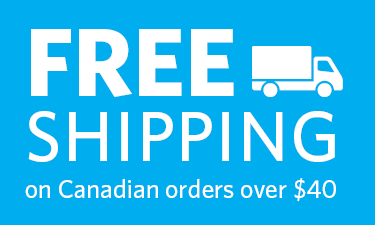 Publishers Represented
UBC Press is the Canadian agent for several international publishers. Visit our
Publishers Represented
page to learn more.