Live at The Cellar
Vancouver's Iconic Jazz Club and the Canadian Co-operative Jazz Scene in the 1950s and '60s
In the 1950s and '60s, co‐operative jazz clubs such as Vancouver's Cellar, Edmonton's Yardbird Suite, and Halifax's 777 Barrington Street opened their doors in response to new forms of jazz expression emerging after the war and a lack of available performance spaces outside major urban centres. Operated on a not‐for-profit basis by the musicians themselves, these hip new clubs eschewed commercial concerns and created spaces where young jazz musicians could practise their art and stay close to home.
This book looks at this unique period in the development of jazz in Canada. Centered on Vancouver's legendary Cellar club, as well as co-ops in four other cities, it explores the ways in which these clubs functioned not only as sites for the performance and exploration of jazz but also as magnets for postwar countercultural expression in other arts, such as literature, poetry, painting, theatre, and film. Marian Jago's deft combination of new, original research with archival evidence, interviews, oral testimony, and photographs, allows us to witness the beginnings of a pan-Canadian jazz scene; the emergence of key Canadian jazz figures, such as P.J. Perry, Don Thompson, and Terry Clark; as well as early development in the careers of figures such as Paul Bley and Ornette Coleman.
Live at the Cellar shines a light on the fascinating musical lives and social interactions of the Canadian jazz musicians who performed at the Cellar and other jazz co-ops in the 1950s and '60s. Although the clubs have long been shuttered, in their day they created a new and infectious energy for jazz that paved the way for the jazz societies, radio programs, festivals, and university-level courses that are so much a part of the Canadian jazz scene today.
This book will appeal to jazz enthusiasts, musicologists, ethnomusicologists, ethnographers, cultural studies scholars, and those who are passionate about the history of Vancouver's music scene.
Live at the Cellar deserves an audience beyond jazz aficionados: in a town that tends to endlessly reinvent the wheel, it tells how the first wheel was forged.
With verve and insight, Veronica Strong-Boag's account of Laura Jamieson challenges many widely held myths. The book shows how a seemingly conformist, middle-class matron became an unstinting champion of social change – including women's enfranchisement, birth control, and social democracy. The Last Suffragist Standing is a stunning accomplishment, notably for its fresh and compelling twist on Canadian political history.
Jago's book is a sparkler. It shows how a small group of believers can make real change and quietly kick ass to boot. Bless 'em all! ... This is Vancouver's book of the year, hands down.
Good books on jazz are filled with intriguing stories about the relationships that generate such an energizing art form. This book is that, and more. The more is a carefully considered framework for making sense of the social dynamics that create a jazz scene. Put the stories into the framework and you've got a must-read book.
Live at the Cellar does important work helping to tell the story of the music in Vancouver at this foundational moment in the city's history as well as drawing connections with other major Canadian scenes during the same period.
Marian Jago has performed a genuine service in capturing one of the places that did exist [in the early jazz scene], with a diligently researched and amiably written study of a unique time and place in Vancouver's musical past.
[...]The way Jago sets the stage to explain how and why a musician-run, co-operative jazz venue emerged at this specific time in Vancouver, as in several other places, provides a fascinating window into Canadian history.
The most intimate pleasures in jazz are local. After reading Marian Jago's Live at the Cellar, you might feel as if you had just spent an evening in Vancouver's hippest nightclub, listening to the latest in cool jazz and experimental music by colourful locals, as well as occasional outsiders (like Mingus and Coleman). Jago's numerous interviews, thoughtful sociological analysis, and lucid writing bring to light a nearly forgotten corner of the jazz world of the 1950s and '60s.
In Live at the Cellar, Marian Jago deftly explores the phenomenon of co-operative jazz clubs, a neglected area in the study of jazz. While her book focuses on the fertile scene surrounding Vancouver's Cellar Club and, to a lesser degree, parallel clubs in Edmonton, Calgary and Halifax, her methodology, insights, and conclusions provide an excellent basis for comparative work on co-operatives in the United States and Europe. A pioneering work, this book makes a substantial contribution to jazz scholarship.
The Cellar on Watson Street was a huge part Vancouver's jazz history and had an obvious influence on my own club, The Cellar on Broadway. I would've given anything to be around during the heyday of Vancouver's jazz co-ops – this book helps me close my eyes and imagine what it was like to be there!
I grew up in Vancouver during the formative years of 'the new jazz,' and I was fortunate enough to be at the 'right place and time' to watch jazz history being made. These clubs were our jazz 'school,' where we learned all about this North American art form. Our music was formed in a 'crucible' of jazz, where all of the elements fused together to form something new. In Live at the Cellar, Marian Jago perfectly chronicles this chapter in Canadian jazz, something that few have revealed in such detail. Her amazing book captures the spirit and essence of that time and that experience.
Marian Jago, originally from Canada's west coast, is now a lecturer in popular music and jazz studies at the University of Edinburgh. She has published frequently on a wide variety of jazz topics for the Journal of Jazz Studies, Jazz Perspectives, Jazz Research Journal, Routledge, Bloomsbury, and others. Some of her recent work looks at the relationship of jazz to the writing of Jack Kerouac, the jazz economy of New York in the 1960s, and extended studio techniques versus "liveness" in jazz recordings. She also maintains an active interest in the Canadian jazz scene as well as the music and pedagogical practices of Lee Konitz and Lennie Tristano.
Foreword by Don Thompson
Preface
Introduction
Part 1 | Setting the Scene
1 Are You In or Out? The Nature of the "Scene"
2 Laying the Groundwork: The Early History of Jazz in Canada
Part 2 | The Vancouver Scene
3 The Making of a Jazz Scene: Vancouver's Cellar Club
4 No Room for Squares: The Cellar as Artistic Hub
5 In the Swing of Things: Growth, Maturation, and Mingus
6 Altered Chords: New Blood and the End of an Era
Part 3 | Other Canadian Scenes
7 Co-ops from Coast to Coast: Edmonton, Calgary, Halifax
Conclusion
Appendices: Gigography for the Cellar, 1956–63; Canadian Jazz Sources
Notes; Selected Bibliography; Interviews; Index
Find what you're looking for...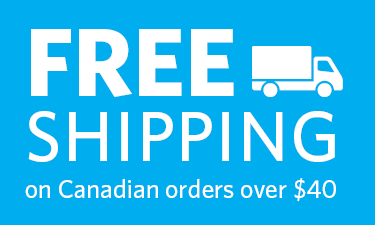 Stay Informed
Receive the latest UBC Press news, including events, catalogues, and announcements.
Publishers Represented
UBC Press is the Canadian agent for several international publishers. Visit our
Publishers Represented
page to learn more.