452 pages, 13 5/8 x 11 1/2
Mars
The Pristine Beauty of the Red Planet
The University of Arizona Press
HiRISE is the most powerful camera ever sent to another planet, showing us Mars in astonishing detail. Featuring an outstanding and never-before-published collection of HiRISE high-resolution color images with explanatory captions in twenty-four languages, this book offers a unique volume produced from an active NASA mission.

Mars enthusiasts will appreciate these perfect snapshots of our current understanding of Mars, with soon-to-be classic pictures that have come to define our vision of the Red Planet. These images and their interpretations will be held as a yardstick for future exploration as we learn more about the surface and geologic processes of the fourth planet from the Sun.

With tantalizing and artistic glimpses at actively eroding slopes, impact craters, strange polar landscapes, avalanches, and even spectacular descent pictures of probes like the Phoenix Lander and the Mars Science Laboratory, we see what researchers are seeing.

Through vivid and beautiful images, this book underscores the need for such a camera on future orbiters, especially as more landing missions are planned. Mars: The Pristine Beauty of the Red Planet provides a stunning keepsake of one of humanity's greatest accomplishments in space travel.
 
For scientists, this book may be a record of Martian geology, history, and even a search for possible future landing sites, while astronomy enthusiasts will find a snapshot of our current scientific understanding of the planet. Dreamers will use it as a tool for a journey through time and space.'—Sky at Night Magazine

'Splendidly illustrated. . . . Every picture puzzles and delights.'—Choice

'While the book might at first be seen as a coffee-table art form, it is actually more of a gateway to a database of scientific research. A slab of publishing excellence.'—E&T Magazine

'Mars is one of the best places to search for signs of life beyond Earth, and it is a world that humans may one day call home. It is also a world of staggering beauty. The HiRISE camera on NASA's Mars Reconnaissance Orbiter has revealed the stark and sometimes bizarre landscapes of Mars in spectacular high resolution and vivid color for the first time. In Mars: The Pristine Beauty of the Red Planet, the best of those images are gathered together, providing the most dramatic views of the red planet ever seen. It's a book that belongs on the shelves of anyone who cares about Mars's ancient past, or about its role in humanity's future.'—Steve Squyres, Principal Investigator, Mars Exploration Rovers
Alfred S. McEwen is a planetary geologist and director of the Planetary Image Research Laboratory (PIRL) within the Lunar and Planetary Lab of the University of Arizona. He is principal investigator of HiRISE for the Mars Reconnaissance Orbiter (MRO).

Dr. Candice Hansen-Koharcheck is a planetary scientist at the Planetary Science Institute. She is the deputy principal investigator of HiRISE.

Ari Espinoza is the media contact, outreach lead, and content producer for HiRISE at the University of Arizona. He is also the coordinator of HiRISE's Beautiful Mars Project.
Introduction
Map of Mars

Part I. Modern Mars
1. Dunes, Sand Sheets, and Wind
2. Young Impact Craters
3. Gullies and Flows on Steep Slopes
4. Landslides and Avalanches
5. Icy Middle Latitudes
6. Polar Ice Caps
7. Seasonal Dry Ice

Part II. Ancient Mars
8. Channels and Alluvial Fans
9. Sedimentary Layers and Lakes
10. Mineral Diversity
11. Volcanism
12. Tectonics
13. Floors of Large, Ancient Impact Craters
14. Bedrock Geology

Part III. All Over the World
15. Diverse Landscapes
16. Mysteries and Oddities
17. Rovers and Landers

The Sons of Ares
Acknowledgments
Glossary
Find what you're looking for...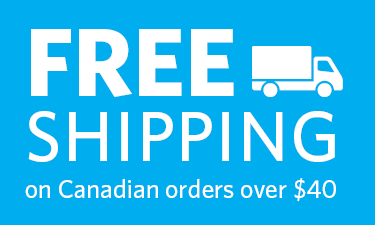 Publishers Represented
UBC Press is the Canadian agent for several international publishers. Visit our
Publishers Represented
page to learn more.