Migrant Ecologies
Environmental Histories of the Pacific World
University of Hawaii Press
Migrant Ecologies: Environmental Histories of the Pacific World is the first volume explicitly dedicated to the environmental history of Earth's largest ocean. Covering nearly one-third of the planet, the Pacific Ocean is remarkable for its diverse human and non-human inhabitants, their astounding long-distance migrations over time, and their profound influences on other parts of the world. This book creates an understanding of the past, present, and futures of the lands, seas, peoples, practices, microbes, animals, plants, and other natural forces that shape the Pacific. It effectively argues for the existence of an interconnected Pacific World environmental history, as well as for the Pacific Ocean as a necessary framework for understanding that history.
The fifteen chapters in this comprehensive collection, written by leading experts from across the globe, span a vast array of topics, from disease ecology and coffee cultivation to nuclear testing and whaling practices. They explore regions stretching from the Tuamotu Archipelago in the south Pacific to the Kamchatka Peninsula in the far north, resisting the depiction of the Pacific as isolated and uninhabited. What unites these diverse contributions is a concern for how the people, places, and non-human beings of the Pacific World have been shaped by, and have in turn modified, their oceanic realm. Building on a recent renaissance in Pacific history, these chapters make a powerful argument for the importance of the Pacific World as a coherent unit of analysis and a valuable lens through which to examine past, ongoing, and emerging environmental issues. By showcasing surprising and innovative perspectives on the environmental histories of the peoples and ecosystems in and around the Pacific Ocean, this work adds to current conversations and debates about the Pacific World and offers myriad opportunities for further discussions, both inside and outside of the classroom.
Encompassing the expansive ocean, Migrant Ecologies finds coherence in Matt Masuda's conception of the Pacific as a place of 'multiple translocalisms,' marvelously varied culturally and ecologically, but tied together by movement. Here a splendid cast of characters—sooty shearwaters, chickens, dogs, rats, whales, tuna, sweet potatoes, breadfruit, and people—cross latitude, longitude, and coast lines, shaping lands and lives as they go, but all the while subject to the effects of human impacts, cultural mores, climatic circumstances, and other influences. So we see Maori hunting affecting the diet of Indigenous North Americans, traditional patterns of island land-holding working against the introduction of commercial farming, and tourists altering the nearshore ecology of Hawai'i. In this intriguing environmental history, exceptionalism and cosmopolitanism go hand in hand to complicate the ramifications of development and extractivism.
From bird migration to nuclear radiation, Migrant Ecologies brilliantly demonstrates how migration and mobility underpinned environmental histories of the Pacific World from the deep past to the present. This illuminating book invigorates debates about indigenous histories and agency by showing how human and non-human migration have fundamentally shaped the Pacific in every historical period. Migrant Ecologies not only offers a new way to understand the Pacific but also provides a model for other environmental histories struggling to reconcile global and indigenous paradigms in a conceptual framework.
James Beattie (Editor)
James Beattie, an award-winning environmental and world historian, is associate professor at Victoria University of Wellington.
Ryan Tucker Jones (Editor)
Ryan Tucker Jones is Ann Swindells Professor in History at the University of Oregon.
Edward Dallam Melillo (Editor)
Edward Dallam Melillo is the William R. Kenan, Jr. Professor of History and Environmental Studies at Amherst College.

Find what you're looking for...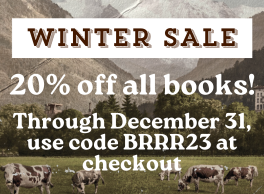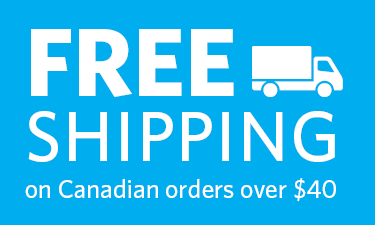 Stay Informed
Receive the latest UBC Press news, including events, catalogues, and announcements.
Publishers Represented
UBC Press is the Canadian agent for several international publishers. Visit our
Publishers Represented
page to learn more.