Mission Life in Cree-Ojibwe Country
Memories of a Mother and Son
Athabasca University Press
In May of 1868, Elizabeth Bingham Young and her husband of only fivemonths, Egerton Ryerson Young, began a long journey from Hamilton,Ontario, to the Methodist mission of Rossville, at Norway House. Overthe next eight years, Elizabeth supported her husband's work atRossville and then at the newly founded mission of Berens River, on theeast shore of Lake Winnipeg. In these remote outposts, she gave birthto four children, one of whom died in infancy, acted as a nurse anddoctor, and applied both perseverance and determination to learningCree, while also coping with poverty and a chronic shortage ofsupplies, both in the mission and in the community it served. WhenElizabeth died, in 1935, she left behind various reminiscences, notablyan extended account of her experiences at Norway House and BerensRiver, evidently written in 1927. Her memoirs offer an exceedingly rareportrait of mission life as seen through the eyes of a woman.
Elizabeth's first child and only surviving son, also namedEgerton Ryerson Young but known in his youth as "Eddie,"was born at Norway House in 1869. Cared for by a Cree woman almost frominfancy, Eddie spent his early childhood immersed in local Cree andOjibwe life, culture, and language, in many ways exemplifying theprocess of reverse acculturation often in evidence among the childrenof missionaries. He, too, left behind hitherto unpublishedreminiscences, one composed around 1935 and a second dictated shortlybefore his death. Like those of his mother, Eddie's memoriescapture the sensory and emotional texture of mission life, a life inwhich the Christian faith is implicit rather than prominently ondisplay, while also providing an intriguing counterpoint to hismother's recollections. Like all memoirs, these are refractedthrough the prism of time, and yet they remain startling in theirimmediacy. Together, the writings of mother and son—conjoinedhere with a selection of archival documents that supplement the mainnarratives, with the whole meticulously edited by Jennifer S. H.Brown—afford an all too uncommon opportunity to contemplatemission life from the ground up.
Jennifer S. H. Brown is professor emeritus ofhistory at the University of Winnipeg. In addition to her manypublications as author, she has edited a number of books, includingMemories, Myths, and Dreams of an Ojibwe Leader (2009).
Foreword         Donald B. Smith
Acknowledgements
Introduction
PARTI          Untitled Memoir of Elizabeth Bingham Young, 1927
               Postscripts
                    Elizabeth Bingham Young: Method in Her Methodism
                    Mission Wives at Rossville: Some Comparisons
PARTII          "A Missionary and His Son" and Subsequent Reminiscences, byE. Ryerson Young
               Introduction
               A Missionary and His Son
               Reminiscences of 1962 for the Years 1876 to 1898
               "As Darkness Steals upon Mine Eyes":
                    A Poem by E. Ryerson Young, on His Blindness
PARTIII         Supplementary Documents and Excerpts
Illustrations
Index
Find what you're looking for...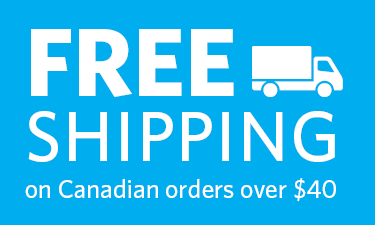 Stay Informed
Receive the latest UBC Press news, including events, catalogues, and announcements.
Publishers Represented
UBC Press is the Canadian agent for several international publishers. Visit our
Publishers Represented
page to learn more.