Momentous Inconclusions
The Life and Work of Larry Eigner
University of New Mexico Press
Larry Eigner (1927-1996), born with cerebral palsy, was an active and significant figure for the New American Poets of the 1950s and 1960s, particularly with the Black Mountain School. While his writing has been overshadowed by his contemporaries, such as Charles Olson and Robert Creeley, Eigner's work has had a significant influence on generations of poets as he was at the center of the development of a postmodern poetics. The essays in this collection examine the breadth of Eigner's interests and influence, considering issues pertaining to ecopoetics, race and ethnicity, disability, technology, media, soundscapes, phenomenology, and popular culture.

This book promises to be a foundational text for Eigner studies as well as an important addition to critical work about twentieth-century poetry and poetics. Momentous Inconclusions: The Life and Work of Larry Eigner is a valuable contribution to scholars in the field and to academics researching the intersection of disability studies and poetics.
Momentous Inconclusions: The Life and Work of Larry Eigner provides engaging and wide-ranging consideration of the poet's prolific adventure in poetry.'--Patrick James Dunagan, Rain Taxi
This anthology brings Eigner into the present by looking beyond those associations (with the New American Poets) to recent developments in cultural theory, ecopoetics, phenomenology, and disability. With Momentous Inconclusions we have a capacious critical overview of a poet who was by no means limited in his intellectual and physical life but lived, as he says, in 'the endless / Room at the center.''--Michael Davidson, author of Invalid Modernism: Disability and the Missing Body of the Aesthetic
The first book on a major, though underdiscussed, late twentieth-century poet, this work is original and timely. Momentous Inconclusions is thorough, well-constructed, and coherent, and it accomplishes two of the most fundamental goals of such a volume: it makes me want to read more Eigner, and it makes me a better reader and teacher of his work.'--Alan Golding, author of From Outlaw to Classic: Canons in American Poetry
Jennifer Bartlett is the author of four books of poetry and the coeditor, with Michael Northen and Sheila Black, of Beauty is a Verb: The New Poetry of Disability. George Hart teaches English at California State University-Long Beach. He is the author of Inventing the Language to Tell It: Robinson Jeffers and the Biology of Consciousness.
Contents
Acknowledgments
Introduction. Larry Eigner's Momentous Inconclusions
Jennifer Bartlett and George Hart

Part I. Place, Predecessors, and Projective Verse
Chapter One. "What Is Here and Now in the World": Larry Eigner's Perceptual Place Making
Marie Landau
Chapter Two. "My Nose on the Ground": Larry Eigner's Civil War
George Hart
Chapter Three. "People like Radios / Radios as People": Aural Form in the Poetry of Larry Eigner
Seth Forrest
Chapter Four. Poetry as a Scene of Decision: Larry Eigner as Distributed Author
Barrett Watten

Part II. Space and Time, Sight and Sound
Chapter Five. Larry Eigner's Televisual Impressionism
Andrew Rippeon
Chapter Six. Larry Eigner's Archives in Flight
Stephanie Anderson
Chapter Seven. What Sounds: Larry Eigner's Environments
Jonathan Skinner
Chapter Eight. Ways of Being Earthly: Sympoetic Ecopoesis and Birds in Larry Eigner's Poems
Linda Russo

Part III. Selected Letters: 1953-1992
A Note on Transcriptions
LE to Robert Creeley, 08/29/53
LE to Paul Blackburn, 05/06/54
LE to Janet Eigner, 07/02/63-07/07/63
LE to Denise Levertov, 10/15/63-10/18/63
LE to Robert Duncan, 12/29/69-01/01/70
LE to Jackson Mac Low, 03/31/70
LE to Ron Silliman, 10/21/72
LE to George Butterick, 06/04/74-06/09/74
LE to Joseph Eigner Family, 02/27/75-03/01/75
LE to Arthur MacFarland, 01/07/80
LE to Clayton Eshleman, 05/21/82
LE to "D..r folks (Mike, Paul)," 10/05/90-10/07/90
LE to Ruth Polansky Bloom, 08/03/92-08/05/92

Works Cited
Contributors
Index
Find what you're looking for...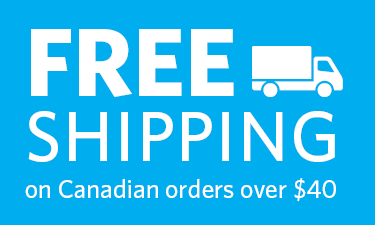 Stay Informed
Receive the latest UBC Press news, including events, catalogues, and announcements.
Publishers Represented
UBC Press is the Canadian agent for several international publishers. Visit our
Publishers Represented
page to learn more.