$36.95

Back Order
Ships in 4-6 weeks.
GO TO CART
Náyari History, Politics, and Violence
From Flowers to Ash
The University of Arizona Press
In recent years the Náyari (Cora) people of northwestern Mexico have experienced violence at the hands of drug producers and traffickers. Although a drug economy may seem potentially lucrative to such peasants, spreading violence tied to this trade threatens to destroy their community. This book argues that the source of the problem lies not solely in drug trafficking but also in the breakdown of traditional political authority.

By studying the history of religious practices that legitimate such authority, Philip Coyle shows that a contradiction exists between ceremonially based forms of political authority and the bureaucratic and military modes of power that have been deployed by outside governments in their attempts to administer the region. He then shows how the legitimacy of traditional authority is renewed or undermined through the performance of ceremonies.

Coyle explores linkages between long-term political and economic processes and changes in Náyari ceremonial life from Spanish contact to the present day. As a participant-observer of Náyari ceremonies over a ten-year period, he gained an understanding of the history of their ceremonialism and its connections to practically every other aspect of Náyari life. His descriptions of the Holy Week Festival, mitote ceremonies, and other public performances show how struggles over political legitimacy are intimately tied to the meanings of the ceremonies. With its rich ethnographic descriptions, provocative analyses, and clear links between data and theory, Coyle's study marks a major contribution to the ethnography of the Indians of western Mexico and Latin America more generally. It also provides unusual insight into the violence raging across the Mexican countryside and helps us understand the significance of indigenous people in a globalizing world.
Classic ethnography . . . A must-read for Latin (and North) Americanists interested in the on-going struggles of indigenous peoples. Coyle's work is impressive both for its rich ethnography and for its historical analysis. This book will also interest anyone concerned with the 'drug war,' development, indigenous knowledge, and the relationships between culture, politics, and history.' —Journal of Anthropological Research

'Coyle's research combines theoretical sophistication and the most comprehensive description of Náyari ceremonialism in print with a compassionate dissection of the forces that are tearing Náyari society apart. This is an ethnographic classic, truly a seminal work.' —Southwestern Mission Research Center

'Coyle excels in describing the ceremonies. Suffice it to say that the community has a great many of them, about a dozen distinct, usually multi-day-and-night events. Coyle was at pains to see, to ask about, and to state and coordinate the scenarios of each. He shows how they form one intricate ceremonial year.' —The Americas

'A fine-grained analysis of Cora culture and history that explains present and past sociopolitical realities of Tereseño life . . . This masterful synthesis deserves a wide audience for both its path-breaking approach that unites history and anthropology and the important insight offered into Cora culture.' —Hispanic American Historical Review
Philip E. Coyle is Assistant Professor of Anthropology at Western Carolina University.
Find what you're looking for...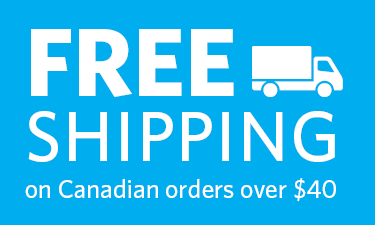 Publishers Represented
UBC Press is the Canadian agent for several international publishers. Visit our
Publishers Represented
page to learn more.