Nearing Death Awareness
A Guide to the Language, Visions, and Dreams of the Dying
Jessica Kingsley Publishers
"Nearing Death Awareness: A Guide to the Language, Visions and Dreams of the Dying is an anthology covering the different aspects of, and sometimes names given to the concept of nearing death awareness. The author, Mary Anne Sanders, describes different types of nearing death awareness (NDA), including visions, dreams and symbolic language, and offers practical guidance for family and carers of the dying about how to respond appropriately and supportively to NDA behaviour. It aims to appeal to anyone who is likely to accompany a dying person or with an interest in spirituality." - Working with Older People
"This book is a sensitive and perceptive introduction to a new model of death as transition suggested by nearing death awareness as well as near death experience." - Network Review
""This book is useful for those faced with the death of a loved one, for those faced with a terminal illness as well as their carers and health care professionals." - The Christian Parapsychologist, September 2007
"In Nearing Death Awareness, Mary Anne Sanders has provided a well thought out anthology covering the different aspects of, and sometimes names given to, the concept of Nearing Death Awareness. This book should provide clear, concise information and comfort to those who read it." - Maggie Callanan, co-author of Final Gifts
Dying is a complex experience for the dying person and their family, friends, and carers, that involves all aspects of what it means to be human: physical, mental, and spiritual. The author describes different types of Nearing Death Awareness (NDA), including visions, dreams, and symbolic language, and offers practical guidance for family and carers of the dying about how to respond appropriately and supportively to NDA behavior.This sensitive and informative book will make fascinating reading not only for anyone who is likely to accompany a dying person, but for anyone with an interest in spirituality.
'Sanders describes different types of Nearing Death Awareness (NDA) such as deathbed visiions, pre-death dreams, and symbolic language, guiding family members and caregivers of the dying on how to respond. She discusses how NDA is a potential means for spiritual growth for those facing death and their families, friends, and caregivers, with an aim for readers to gain an 'enhanced sense of personal spirituality'and a greater view of existence beyond reality'.- BookNews.com
Mary Anne Sanders, a Certified Clinical Hypnotherapist, received her Master of Arts degree in Transpersonal Studies with a focus on Spiritual Guidance Mentoring from Atlantic University (Virginia Beach, VA). She teaches seminars on transpersonal topics and is a certified Spiritual Guidance Mentor as well as Reiki Master. She is the mother of two grown children and lives with husband Clay in Cincinnati, Ohio.
Introduction 1. What is Nearing Death Awareness? 2. Symbolic Language. 3. Deathbed Visions. 4. Pre-death Dreams. 5. The Timing of Death. 6. Nearing Death Awareness and Near Death Experience - What's the Difference? 7. How to Respond to Nearing Death Awareness. 8. The Transpersonal and Nearing Death Awareness. 9. Connecting the Spiritual Dots. Conclusion - What Can Be Learned From Nearing Death Awareness. References. Subject Index. Author Index.
Find what you're looking for...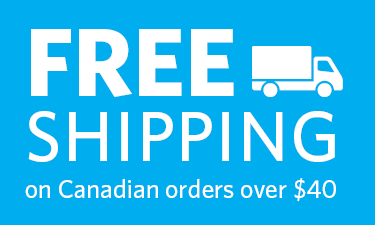 Publishers Represented
UBC Press is the Canadian agent for several international publishers. Visit our
Publishers Represented
page to learn more.