New Strategies for Wicked Problems
Science and Solutions in the 21st Century
Oregon State University Press
A "wicked problem" isn't one with an evil nature, but a problem that is impossible or difficult to solve because of incomplete, contradictory, and changing requirements that are often hard to recognize. Classic examples of wicked problems include economic, environmental, and political issues.
We now live in a world full of wicked problems, most of them urgent challenges calling out for creative, democratic, and effective solutions. Ed Weber, Denise Lach, and Brent Steel, of the Oregon State University School of Public Policy, solicited papers from a wide variety of accomplished scholars in the fields of science, politics, and policy to address this challenge. The resultant collection focuses on major contemporary environmental and natural resource policy issues, and proposes an assortment of alternative problem-solving methodologies to tackle such problems.
New Strategies for Wicked Problems will appeal to scholars, students, and decision-makers wrestling with wicked problems and "post-normal" science settings beyond simply environmental and natural resource-based issues, while providing much needed guidance to policymakers, citizens, public managers, and other stakeholders.
... if you're a scientist, a citizen activist or a policy-maker, this book provides perspectives that can help you reinvigorate the way you address problem-solving.
Edward P. Weber is the Ulysses G. Dubach Professor of Political Science in the School of Public Policy at Oregon State University.
Denise Lach is Professor of Sociology and Director of the School of Public Policy at Oregon State University.
Brent S. Steel is Professor of Political Science and the Director of the Graduate Program in the School of Public Policy at Oregon State University.
The U. G. Dubach Chair in Political Science at Oregon State University
Introduction: Science and Problem Solving for Wicked Problems: Challenges and Responses
EDWARD P. WEBER, DENISE LACH, AND BRENT S. STEEL (OREGON STATE UNIVERSITY)
PART ONE
WRESTLING WITH WICKED PROBLEMS: THE DILEMMAS
1 Ways of Knowing and Relational Knowledge
MARCELA BRUGNACH (UNIVERSITY OF TWENTE, BELGIUM)
AND HELEN INGRAM (UNIVERSITY OF ARIZONA)
2 Understanding Positions on Hydraulic Fracturing
The Entangled Mix of Expertise, Values, and Group Affiliation
CHRISTOPHER M. WEIBLE AND TANYA HEIKKILA
(UNIVERSITY OF COLORADO-DENVER)
3 Science and Salmon Recovery
ROBERT T. LACKEY (OREGON STATE UNIVERSITY)
4 The Science and Politics of Forest Management
President Clinton's Northwest Forest Plan
MATIHEW S. CARROLL (WASHINGTON STATE UNIVERSITY)
AND STEVEN E. DANIELS (UTAH STATE UNIVERSITY)
5 Citizens and Scientists in Health-Care and Environmental Policy
Differing Levels of Citizen Engagement in Expert Decision-Making
ANN C. KELLER (UNIVERSITY OF CALIFORNIA, BERKELEY)
PART TWO
RESPONDING TO THE CHALLENGES WITH NEW PROBLEM-SOLVING METHODOLOGIES
6 An Experiment in Post-Normal Science
Building a Knowledge-to-Action Network in Idaho
DENISE LACH (OREGON STATE UNIVERSITY)
7 The Role of Place-Based Social Learning
DANIEL R. WILLIAMS (US FOREST SERVICE)
8 Changing Expectations for Science and Scientists in Marine and Terrestrial Management and Policy
Possibilities and Best Practices
BRENT S. STEEL AND DENISE LACH (OREGON STATE UNIVERSITY)
9 Collaborative Governance, Science, and Policy Outcomes
EDWARD P. WEBER AND ANNA P. STEVENSON
(OREGON STATE UNIVERSITY)
10 Wicked-Problem Settings
A New and Expanded Social Contract for Scientists and Policy Implementation?
EDWARD P. WEBER, DENISE LACH, AND BRENTS. STEEL
(OREGON STATE UNIVERSITY)
About the Editors and Authors
Index

Find what you're looking for...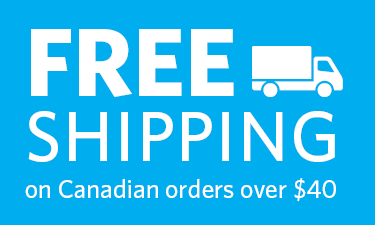 Publishers Represented
UBC Press is the Canadian agent for several international publishers. Visit our
Publishers Represented
page to learn more.