No Permanent Waves
Recasting Histories of U.S. Feminism
No Permanent Waves boldly enters the ongoing debates over the utility of the "wave" metaphor for capturing the complex history of women's rights by offering fresh perspectives on the diverse movements that comprise U.S. feminism, past and present. Seventeen essays--both original and reprinted--address continuities, conflicts, and transformations among women's movements in the United States from the early nineteenth century through today.

A respected group of contributors from diverse generations and backgrounds argue for new chronologies, more inclusive conceptualizations of feminist agendas and participants, and fuller engagements with contestations around particular issues and practices. Race, class, and sexuality are explored within histories of women's rights and feminism as well as the cultural and intellectual currents and social and political priorities that marked movements for women's advancement and liberation. These essays question whether the concept of waves surging and receding can fully capture the complexities of U.S. feminisms and suggest models for reimagining these histories from radio waves to hip-hop.
From Seneca Falls to hip-hop, this striking collection pushes us to rethink the who, what, when, where, and why of U.S. feminist history. The wide-ranging essays toss out the overly tidy generational model and replace it with complex, rich, and inclusive accounts of our feminist past. Highly recommended.
An important contribution to the ongoing dialogue on the meaning of feminism and its application not just within the academy, but also to a larger and more general political, social, and intellectual forum. Recommended.
As an intellectual enterprise the book successfully established the overlapping and intertwined configurations of feminist movements from the 1840s to the present. Hewitt's book is a compelling guide to contemporary interpretations of American feminisms. Its thought-provoking essays will be especially useful in classroom distussions about historical practice.
No Permanent Waves offers not only crucial information on the histories of feminism but also evidence for new historiographical claims about how feminism relates to itself across time, positionality, race, region, class, sexuality, occupation, and especially generation. Featuring a range of essays on manifestations of feminism and their relationships to time and generation, No Permanent Waves demonstrated the strength of attending to difference.
NANCY A. HEWITT is a professor of history and women's and gender studies at Rutgers University, New Brunswick. Her books include Women's Activism and Social Change: Rochester, New York, 1822–1872; Southern Discomfort: Women's Activism in Tampa, Florida, 1880–1920s; and A Companion to American Women's History.
Related Titles
Selling Women's History
Packaging Feminism in Twentieth-Century American Popular Culture
U.S. Women's History
Untangling the Threads of Sisterhood
Edited by Leslie Brown, Jacqueline Castledine and Anne Valk Foreword by Deborah Gray White Preface by Nancy A. Hewitt Contributions by Danielle Phillips, Rebecca Tuuri, Ariella Rotramel, Danielle L. McGuire, Jacqueline Castledine, Christina Greene, Jen Manion, Andrea Estepa, Kirsten Delegard and Anne Valk
Framing the Rape Victim
Gender and Agency Reconsidered
‹
›
Find what you're looking for...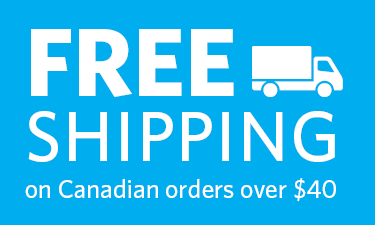 Publishers Represented
UBC Press is the Canadian agent for several international publishers. Visit our
Publishers Represented
page to learn more.