Overtourism
Lessons for a Better Future
Before COVID-19 hit, the biggest problem in the world of travel was overtourism. Crowds threatened to spoil natural environments and make daily life unbearable for residents of popular travel destinations. Then, seemingly overnight, tourism nearly ceased. Yet there is no question that travel will resume; the only question is, when it does, what will it look like? Will we return to a world of overrun monuments, littered beaches, and gridlocked city streets? Or can we do things differently this time?

Overtourism: Lessons for a Better Future charts a path toward tourism that is truly sustainable, focusing on the triple bottom line of people, planet, and prosperity. Bringing together tourism officials, city council members, travel journalists, consultants, scholars, and trade association members, this practical book explores overcrowding from a variety of perspectives. After examining the causes and effects of overtourism, it turns to management approaches in five distinct types of tourism destinations:

1. historic cities;
2. national parks and protected areas;
3. World Heritage Sites;
4. beaches and coastal communities; and
5. destinations governed by regional and national authorities. 

While each location presents its own challenges, common mitigation strategies are emerging. Visitor education, traffic planning, and redirection to lesser-known sites are among the measures that can protect the economic benefit of tourism without overwhelming local communities.

As tourism revives around the world, these innovations will guide government agencies, parks officials, site managers, civic groups, environmental NGOs, tourism operators, and others with a stake in protecting our most iconic places. 
 
Overtourism provides a crucial toolkit to reboot the tourism industry for a more equitable and environmentally just future. A must-read for the tourism industry, scholars, and travelers themselves.'
 
A practical, supportive resource to explore tourism's most vexing dilemma: ensuring sustainable livelihoods, enduring conservation, and high-quality traveler experiences. It is especially relevant because the COVID-19 pandemic has created a once-in-a-century market correction opportunity to design, plan, and implement lasting sustainable travel solutions.'  
 
A gem of a book. A tour de force of writings by leading tourism scholars and practitioners, providing thoughtful and innovative solutions for this critical industry.'
 
A truly sustainable and regenerative travel industry requires a collective commitment to the people and planet. Overtourism provides invaluable insights about how we can work together to build resilient communities, restore fragile ecosystems, and create a more equitable future.'
 
The intersection of travel industry special interests and promotions with the bigger pictures of sustainability and impact make Overtourism: Lessons for a Better Future a concrete assessment that should be on the reading lists and in discussion groups of a wide audience, from students to those actively participating in the travel industry.' 
Excellent and welcome contribution to college library Environmental Studies and Social Issues collections.'
 
Martha Honey is a co-founder and former Executive Director of the Center for Responsible Travel (CREST), based in Washington, DC. Her previous books include Cruise Tourism in the Caribbean: Selling Sunshine (Routledge Press, 2019), Ecotourism and Sustainable Development: Who Owns Paradise? (Island Press, 1998 and 2008) and Ecotourism and Certification: Setting Standards in Practice (Island Press, 2002). She worked as a journalist for 20 years, based in Tanzania and Costa Rica.
 
Kelsey Frenkiel is a Program Manager at CREST, where she manages research and consulting projects related to responsible travel, supports fundraising activities, and manages the internship program. Kelsey is also a freelance travel writer and researcher, having supported publications for National Geographic Traveler, The Washingtonian, and other outlets.
 
Foreword \ Elizabeth Becker
 
Chapter 1. A Growing Problem \ Arnie Weissmann
Chapter 2. Historic Cities 
Chapter 2.1. Europe's Historic Cities \ Francesca Street
Chapter 2.2. Barcelona, Spain \ Albert Arias Sans, Aina Pedret, Natalia Sanchez Castro
Chapter 2.3. Charleston, South Carolina \ Dan Riccio
Chapter 2.4. Edinburgh, Scotland \ Aileen Lamb
Chapter 3. National Parks and Protected Areas
Chapter 3.1. US National Parks: The Unfatigued Allure of Wild Places \ Richard Bangs with
Martha Honey
Chapter 3.2. Brazil's National Parks \ James R. Barborak, Juarez Michelotti, Thiago do Val
Beraldo-Souza, Paulo Eduardo Pereira-Faria
Chapter 3.3. Banff National Park, Canada \ Kaitie Worobec
Chapter 3.4. Serengeti National Park, Tanzania \ David Blanton
Chapter 4. World Heritage Sites
Chapter 4.1. Overtourism at World Heritage Sites \ Martha Honey
Chapter 4.2. Machu Picchu and the Inca Trail, Peru \ Louise Norton
Chapter 4.3. Luang Prabang, Laos \ Robyn Bushell
Chapter 4.4. Mount Everest \ Birendra KC with Kelsey Frenkiel
Chapter 5. Beaches and Coastal Communities 
Chapter 5.1. Beaches and Coastlines \ Andrea Sachs with Martha Honey
Chapter 5.2. The Galapagos Islands, Ecuador \ Carter A. Hunt
Chapter 5.3. Big Sur, California \ Roberta Atzori and Laura Kasa
Chapter 5.4. Hawai'i \ Frank Haas
Chapter 6. Destination Governance
Chapter 6.1. Overtourism and Destination Governance \ Jonathan B. Tourtellot
Chapter 6.2. Iceland \ Nathan Reigner, Maria Reynisdottir
Chapter 6.3. Lake Tahoe, California & Nevada \ Julie Regan
Chapter 6.4. Colorado \ Cathy Ritter
Chapter 6.5. New Zealand \ Andrea Insch
Chapter 6.6. Trolltunga, Norway \ Christina Beckmann, Kaitie Worobec
Chapter 7. From Overtourism to No Tourism: Finding a New Normal \ Martha Honey
 
Contributors
About CREST
Acknowledgments
Index
 
Find what you're looking for...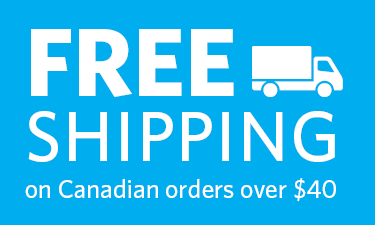 Stay Informed
Receive the latest UBC Press news, including events, catalogues, and announcements.
Publishers Represented
UBC Press is the Canadian agent for several international publishers. Visit our
Publishers Represented
page to learn more.