4 b&w illustrations, 10 maps
$90.00

Back Order
Ships in 4-6 weeks.
GO TO CART
Pacific Futures
Past and Present
University of Hawai'i Press
How, when, and why has the Pacific been a locus for imagining different futures by those living there as well as passing through? What does that tell us about the distinctiveness or otherwise of this "sea of islands"? Foregrounding the work of leading and emerging scholars of Oceania, Pacific Futures brings together a diverse set of approaches to, and examples of, how futures are being conceived in the region and have been imagined in the past.
Individual chapters engage the various and sometimes contested futures yearned for, unrealized, and even lost or forgotten, that are particular to the Pacific as a region, ocean, island network, destination, and home. Contributors recuperate the futures hoped for and dreamed up by a vast array of islanders and outlanders—from Indigenous federalists to Lutheran improvers to Cantonese small business owners—making these histories of the future visible. In so doing, the collection intervenes in debates about globalization in the Pacific—and how the region is acted on by outside forces—and postcolonial debates that emphasize the agency and resistance of Pacific peoples in the context of centuries of colonial endeavor. With a view to the effects of the "slow violence" of climate change, the volume also challenges scholars to think about the conditions of possibility for future-thinking at all in the midst of a global crisis that promises cataclysmic effects for the region.
Pacific Futures highlights futures conceived in the context of a modernity coproduced by diverse Pacific peoples, taking resistance to categorization as a starting point rather than a conclusion. With its hospitable approach to thinking about history making and future thinking, one that is open to a wide range of methodological, epistemological, and political interests and commitments, the volume will encourage the writing of new histories of the Pacific and new ways of talking about history in this field, the region, and beyond.
This book both enriches and challenges the field of global history by returning—from a variety of archival and theoretical concerns—to questions about the very nature of history that have variously engaged scholars such as Greg Dening, Reinhart Koselleck, and Marshall Sahlins. The rich essays collected here will have much to say to anyone contemplating the status of the discipline of history today.
If this book has a singular project, it is in an underlying search for ways in which history can be helpful. Recognizing that much of the Pacific is facing a state of existential emergency, the book opens with an appeal for history to "offer us new insights for a world in crisis" and ends by reminding the reader of Alice Te Punga Somerville's ethical questions of "which histories do we tell, and which futures do we imagine?" Thus the book is concerned with how history is about the future, and how the project of creating desired futures for the Pacific needs the discipline of history to keep it afloat.
Warwick Anderson (Editor)
Warwick Anderson is Janet Dora Hine Professor of Politics, Governance, and Ethics in the Department of History and the Charles Perkins Centre at the University of Sydney.
Miranda Johnson (Editor)
Miranda Johnson is senior lecturer in Indigenous and colonial histories at the University of Sydney.
Barbara Brookes (Editor)
Barbara Brookes is professor of history at the University of Otago.

Find what you're looking for...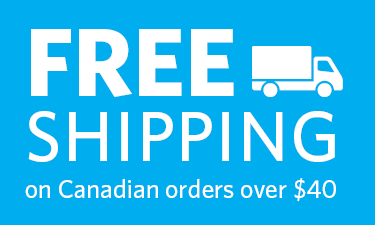 Publishers Represented
UBC Press is the Canadian agent for several international publishers. Visit our
Publishers Represented
page to learn more.