$44.95

Back Order
Ships in 4-8 weeks.
GO TO CART
Parental Substance Misuse and Child Welfare
Jessica Kingsley Publishers
Focusing on the needs of children of substance misusing parents and the dilemmas faced by professionals working with them, this comprehensive book brings together for the first time theoretical and practice issues for all those involved with the crossover between responses to drug and alcohol problems and child welfare.Describing the effects of substance misuse on `good enough' parenting and attachment (and taking into account theories about substance use), the authors analyse the issues facing children, including the impact on psychological and emotional development.Emphasising the importance of developing holistic approaches, involving both child care and drug and alcohol agencies as well as families, this book presents a practical model for risk assessment and intervention that balances the 'competing' needs of parents and their children. It is an essential resource for all those working or training to work in the fields of child welfare, substance misuse, health, education and criminal justice.
'This individual study resource should be of interest to staff and managers who deal with child welfare and with the causes and impact of drug and alcohol problems of parents. The material is laid out in three main sections: the dynamics of substance misuse, including the role of parenting, and the effect of misuse on parenting; the effects of parental substance misuse on children, including key issues such as risk and resilience; the obstacles to effective joint working across children's and adult's teams, and the practical ways of overcoming them, including holistic assessments. This is a fairly dense text, which provides the reader with much authoritative information. But it also includes a useful amount of practical advice.'- Care and Health Magazine
Brynna Kroll is a Senior Consultant at ARTEC Enterprises Ltd, an independent research,aconsultancyaand training agency specializingain parental substance misuse and child welfare. She has recently completed a Department of Health-fundedaresearchaproject with Andy Taylorafocusingaon interventions for children and families when parents have substance misuse problems. Andy Taylor has recently completed his PhD, and is Senior Consultant at ARTEC Enterprises Ltd. A former lecturer in social work and a former probation officer, he has published in the areas of substance misuse and probation practice. He has recently completed a Department of Health-funded research project with Brynna Kroll on interventions when parents have substance misuse problems.
Foreword by Professor Jane Aldgate Part 1. Introduction. 1. Parental Substance Misuse and Child Welfare. 2. Parental Substance Misuse and Child Maltreatment. Part 2. Parenting and Substance Misuse in Context. 3. The Dynamics of Substance Misuse. 4. Attachment and Reinforcement: Maintaining the habit. 5. The Impact of Substance Misuse on Parenting. Part 3. The Effects of Parental Substance Misuse on Child Welfare. 6. The World of the Child: Vulnerability, risk and resilience. 7. Growing Up with Parental Substance Misuse. 8. Parental Substance Misuse and Child Development. Part 4. Practice and Policy Implications. 9. Mind the Gap: Dilemmas for practice 10. Towards a Holistic Approach to Assessment. 11. From Assessment to Intervention: A family perspective. 12. The Way Forward? Appendices. References. Index.
Find what you're looking for...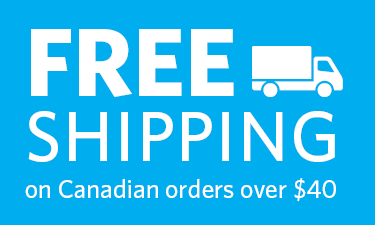 Publishers Represented
UBC Press is the Canadian agent for several international publishers. Visit our
Publishers Represented
page to learn more.