Parity Democracy
Women's Political Representation in Fifth Republic France
In recent years, several countries have adopted measures such as candidate gender quotas to increase women's presence in electoral politics. France adopted gender parity reforms – laws to ensure equal access to elected office for women and men – in 1999 and 2000. Have these reforms had a positive effect on women's political representation?
In Parity Democracy, Jocelyne Praud and Sandrine Dauphin answer this question by tracing the evolution of France's gender parity reforms, from their historical roots to their recent extension beyond the electoral sphere. They combine analysis of women's historical struggle to acquire and exercise political rights, interviews with parity advocates and opponents, and translations of key European and French legal documents. This unique blend of interpretation, open-ended interviews, and primary documents offers a well-rounded perspective on the pros and cons of the parity reforms and their effect on women in politics.
Although parity reforms have not dramatically boosted women's representation in the National Assembly, this book reveals that they have set in motion a process of feminization in the electoral sphere that bodes well for the future of parity democracy.
This book, which brings the story of parity democracy in France to an English-speaking audience, is essential reading for students and scholars of electoral democracy, as well as policy makers working to improve the position of women in public life.
'This book offers crucial insights into the parity movement in France. The interviews with parity advocates and critics are fascinating, providing new information not yet published in French or English. Reproducing the key parity documents is also a major contribution, as these are often referred to but not often discussed in terms of content in relation to the broader quota literature.'
Jocelyne Praud teaches in the Departments of Political Science at Kwantlen Polytechnic University and Vancouver Island University. Sandrine Dauphin is a researcher affiliated with the Centre de recherches sociologiques et politiques de Paris, a research laboratory of the Centre national de la recherche scientifique.
Introduction
1 French Women's Struggle for Political Rights and Parity
Part 1: Interviews with Parity Advocates and Critics
2 Women's New Cause: Gisèle Halimi
3 Equality in Difference: Monique Dental
4 Equality in the Political Sphere: Sylvie Ulrich
5 Favouring Equality of Opportunity in Politics: Michèle Alliot-Marie
6 A Voluntarist Measure to Achieve Equality: Roselyne Bachelot-Narquin
7 An Extraordinay Measure to Overcome Men's Extraordinary Resistance: Yvette Roudy
8 A Tool for Equality: Geneviève Fraisse
9 Affirmative Action Rather than Parity: Christine Delphy
10 Institutionalizing the Division of the Sexes: Eleni Varikas
Part 2: Founding Documents on Gender Parity in Politics
11 Declaration of Athens, 3 November 1992
12 Manifesto of the 577 for Parity Democracy, 10 November 1993
13 Decree No. 95-1114 on the Creation of an Observatoire de la Parité entre les Femmes et les Hommes, 18 October 1995
14 Charter of Rome, 18 May 1996
15 Manifesto of the Ten for Parity, 6 June 1996
16 Constitutional Law No. 99-569 on Equality between Women and Men, 8 July 1999
17 Law No. 2000-493 to Favour Women's and Men's Equal Access to Elected Office, 6 June 2000
18 Constitutional Law No. 2008-724 on the Modernization of the Institutions of the Fifth Republic, 23 July 2008
Conclusion
Appendix 1: Chronology on French Women's Struggle for Political Rights
Appendix 2: Interview Guide
Notes
Bibliography
Index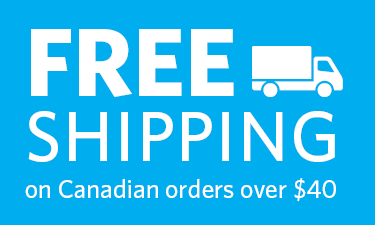 Find what you're looking for...
Publishers Represented
UBC Press is the Canadian agent for several international publishers. Visit our
Publishers Represented
page to learn more.