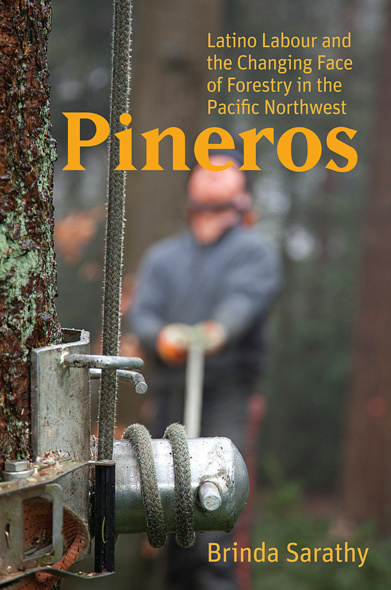 Pineros
Latino Labour and the Changing Face of Forestry in the Pacific Northwest
The exploitation of Latino workers in many industries, fromagriculture and meat packing to textile manufacturing and janitorialservices, is well known. By contrast, pineros -- itinerant workers whoform the backbone of the forest management labour force on federal land-- toil in obscurity.
Drawing on government papers, media accounts, and interviews withfederal employees and Latino forest workers in Oregon's RogueValley, Brinda Sarathy investigates how the federal government came tobe one of the single largest employers of Latino labour in the PacificNorthwest. She documents pinero wages, working conditions, and benefitsin comparison to those of white loggers and tree planters,exposing exploitation that, she argues, is the product of an ongoinghistory of institutionalized racism, fragmented policy, andintra-ethnic exploitation in the West. To overcome this legacy, Sarathyoffers a number of proposals to improve the visibility and workingconditions of pineros and to provide them with a stronger voice inimmigration and forestry policy-making.
This vividly drawn account fills many gaps in our understanding offorest management in the Pacific Northwest, making clear that trueenvironmental justice must take into account not only stewardship offorests, but also the treatment of the people who work in them.
This book will be of interest to policy-makers and to students and
scholars in environmental and forestry studies, Hispanic studies, and
labour studies.
This is a scholar who cares deeply about her subject, writes with passion, and has a contribution to make in achieving social and environmental justice in Oregon forests. This is scholarship with a purpose, and the author is clear about the account's relevance to present-day policy issues.
Brinda Sarathy is an assistant professor ofenvironmental analysis at Pitzer College in Claremont, California.
1 Invisible Workers
2 Cutting and Planting
3 From Pears to Pines
4 The Marginality of Forest Workers
5 A Tale of Two Valleys
6 Conclusions
Appendix; Bibliography; Notes; Index
Find what you're looking for...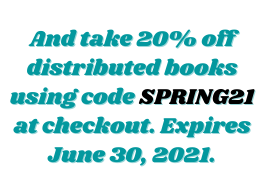 Publishers Represented
UBC Press is the Canadian agent for several international publishers. Visit our
Publishers Represented
page to learn more.