177 b&w illustrations, 24 tables, 40-page colo
Planetary Astrobiology
The University of Arizona Press
Are we alone in the universe? How did life arise on our planet? How do we search for life beyond Earth? These profound questions excite and intrigue broad cross sections of science and society. Answering these questions is the province of the emerging, strongly interdisciplinary field of astrobiology. Life is inextricably tied to the formation, chemistry, and evolution of its host world, and multidisciplinary studies of solar system worlds can provide key insights into processes that govern planetary habitability, informing the search for life in our solar system and beyond. Planetary Astrobiology brings together current knowledge across astronomy, biology, geology, physics, chemistry, and related fields, and considers the synergies between studies of solar systems and exoplanets to identify the path needed to advance the exploration of these profound questions.

Planetary Astrobiology represents the combined efforts of more than seventy-five international experts consolidated into twenty chapters and provides an accessible, interdisciplinary gateway for new students and seasoned researchers who wish to learn more about this expanding field. Readers are brought to the frontiers of knowledge in astrobiology via results from the exploration of our own solar system and exoplanetary systems. The overarching goal of Planetary Astrobiology is to enhance and broaden the development of an interdisciplinary approach across the astrobiology, planetary science, and exoplanet communities, enabling a new era of comparative planetology that encompasses conditions and processes for the emergence, evolution, and detection of life.
Victoria S. Meadows is a professor of astronomy and the astrobiology program director at the University of Washington, with expertise in exo­planet habitability and biosignatures.

Giada N. Arney is a research scientist at NASA Goddard Space Flight Center, working on exoplanet habitability, biosignatures, and future telescopes that could search for life on exoplanets.

Britney E. Schmidt is an assistant professor at the Georgia Institute of Technology, where she leads explorations on how planetary ice and ocean environments support life.

David J. Des Marais is a senior space scientist with NASA's Astrobiology Program at the NASA Ames Research Center and an expert on early Earth and Mars.

 
Related Titles
Encountering Life in the Universe
Ethical Foundations and Social Implications of Astrobiology
Edited by Chris Impey, Anna H. Spitz, and William Stoeger
Asteroids IV
Edited by Patrick Michel, Francesca E. DeMeo, and William F. Bottke
Protostars and Planets VI
Edited by Henrik Beuther, Ralf S. Klessen, Cornelis Petrus Dullemond, and Thomas K. Henning
Exoplanets
Edited by Sara Seager
‹
›
Find what you're looking for...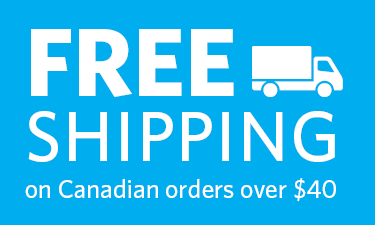 Stay Informed
Receive the latest UBC Press news, including events, catalogues, and announcements.
Publishers Represented
UBC Press is the Canadian agent for several international publishers. Visit our
Publishers Represented
page to learn more.