Political Ideology in Parties, Policy, and Civil Society
Interdisciplinary Insights
Liberalism, conservatism, populism, environmentalism, multiculturalism, agrarianism, labour pragmatism, socialism, and myriad other isms. Ideology is a ubiquitous, continuously innovating dimension of human experience, but its character and impact are notoriously difficult to pinpoint within political and social life.
Political Ideology in Parties, Policy, and Civil Society demonstrates that the reach and significance of political ideology is most effectively understood by employing a multidisciplinary approach. Contributors to this volume explore a broad territory: the influence of English country party ideology on late-eighteenth-century American political thought; multiculturalism, populism, and environmentalism in Canada; the ideological underpinnings of Canadian development assistance policy; contemporary efforts to shape working-class and farmer ideologies in western Canada; and the interweaving of academic theory and ideology in game theory.
This wide-ranging and stimulating volume offers empirical interpretations that reveal key aspects of the conceptual structure, social meaning, adaptability, and power of ideologies as they are enacted in diverse settings, including those seldom seen as obviously political. It breaks new ground and demonstrates the strength of interdisciplinary approaches to the study of political ideology.
Advanced students and faculty in political science, communications, history, sociology, and cultural studies will find this book a timely and intelligent support for their work.
Drawing on topics as diverse as populism, game theory, prairie agriculture, taxpayer groups, and laborlore, this important multidisciplinary collection offers readers a wide range of insights into the many lives of ideology.
David Laycock is a professor in the Department of Political Science at Simon Fraser University. He is the author of Populism and Democratic Thought in the Canadian Prairies, 1910 to 1945 and The New Right and Democracy in Canada: Understanding Reform and the Canadian Alliance. He is also the editor of Representation and Democratic Theory and, with Lynda Erickson, of Reviving Social Democracy: The Near Death and Surprising Rise of the Federal NDP.
Contributors: Ian Angus, Darin Barney, Laurent Dobuzinskis, Ivan Jankovic, Mark Leier, Denis Pilon, Katherine Reilly, Katherine Strand, Steven Weldon, Kyle Willmott
Introduction / David Laycock
Part 1: Ideology in Partisan, Policy, and Academic Contexts
1 Consent, Representation, and Liberty: America as the Last Medieval Society – or a Footnote to Louis Hartz / Ivan Jankovic
2 Canadian Development Assistance and Mediated Geopolitics / Katherine Reilly
3 Right-Wing Populism, Conservative Governance, and Multiculturalism in Canada / David Laycock and Steven Weldon
4 Not Merely Playing: Game Theory's Subversive Proclivities / Laurent Dobuzinskis
Part 2: Ideology in the Politics of Civil Society
5 The Contribution of Rhetorical Analysis and Discourse Theory to the Study of Political Ideologies: The Cases of Multiculturalism and Environmentalism / Ian Angus
6 Mobilizing Political Strategy: The Global Practices of Taxpayer Groups / Kyle Willmott
7 Telling Their Stories: Ideology and the Subject of Prairie Agriculture / Katherine Strand and Darin Barney
8 Laborlore and the Ideology of the British Columbia Labour Bureaucracy, 1900–2015 / Mark Leier
9 A Reconnaissance of Everyday Working Class Ideology in British Columbia / Dennis Pilon
Conclusion / David Laycock
Index
Find what you're looking for...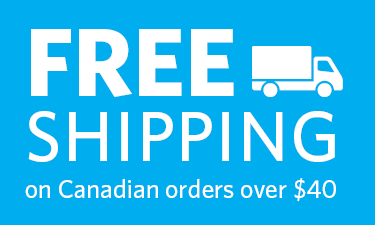 Stay Informed
Receive the latest UBC Press news, including events, catalogues, and announcements.
Publishers Represented
UBC Press is the Canadian agent for several international publishers. Visit our
Publishers Represented
page to learn more.