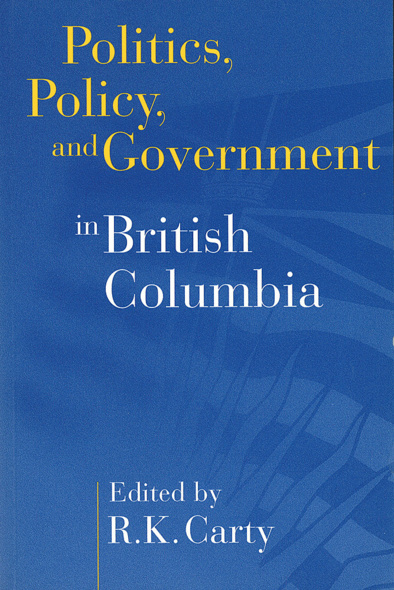 7 b&w illustrations, 30 tables, 2 maps
Politics, Policy, and Government in British Columbia
Politics, Policy, and Government in British Columbia examines the political life of Canada's dynamic Pacific province. Each of the seventeen chapters, written by well-known experts, provides an up-to-date portrait and analysis of one of the many faces of B.C. politics. Taken together they provide a clear and comprehensive overview of the dominant themes and issues that have been the distinguishing features of the province's political life.
Key elements of the book include sections on:
the political setting, with discussions of BC's political culture and economy, and its relations with the rest of Canada and its own Native communities;
B.C.-style politics, which focus on electoral and parliamentary party politics, the changing place of women in BC public life, and the critical role of the media in explaining it all to British Columbians;
governing the province, with accounts of the premier and cabinet, the bureaucracy that delivers most government services, and the complex system -- from the police to the courts -- that provides the administration of justice and the rule of law; and
contemporary policy issues, with clear explanations of the intricacies of fiscal and social policy, analyses of recent conflicts over forest policy and environmental protection, a discussion of the role of lobbyists, and an examination of what difference is made when NDP governments are elected.
Anyone interested in B.C. or its politics will find this book an informative, up-to-date record of the processes and events that have marked B.C.'s past and will continue to shape its future.
... solid, readable and actually hard to put down. The chapters are skilfully constructed so as to appeal to uninitiated students of the subject as well as to veteran observerswho have trouble believing or keeping up with the still 'wacky' world of BC provincial politics.
This collection overseen by R.K. Carty offers a well-organized and clearly presented depiction of B.C. life that merits a wide audience. Both students and interested observers will gain much from this volume ... while the level of writing is high, the focus is geared towards introduction and explanation ... The variety of scholars and topics offers the reader an interesting range of insights ...Carty and his collaborators are to be commended for the book's multiple viewpoints and clarity of expression ... After reading this volume, one is left with recognition of the impressive achievement it represents ... One hopes that future companion volumes for other provinces/regions, such as the Prairies and Atlantic Canada, are inspired by this work ... a very good collection.
Well-researched and well-written ... provide[s] a well-rounded picture of politics and governance in British Columbia.
R.K. Carty is head of the Department of Political Science at the University of British Columbia and the author and editor of a number of books on B.C. and Canada. The contributors to this book are drawn from colleges and universities across B.C., as well as the media and public affairs community in Victoria.
Introduction / R.K. Carty
Part 1: Modern British Columbia
1 Value Conflicts in Lotusland: BC Political Culture / Donald E. Blake
2 From Timber to Tourism: The Political Economy of British Columbia / Michael Howlett and Keith Brownsey
3 British Columbia: `The Spoilt Child of Confederation' / Ed Black
4 Aboriginal Peoples and Aboriginal Title in British Columbia Politics / Paul Tennant
Part 2: The Political Stage
5 The Politics of Polarization: Parties and Elections in British Columbia / Donald E. Blake
6 The British Columbia Legislature and Parliamentary Framework / Norman Ruff
7 Women and Political Representation in British Columbia / Lynda Erickson
8 The Media and British Columbia Politics / Barbara McLintock and Gerry Kristianson
Part 3: Governing the Province
9 The Government of the Day: The Premier and Cabinet in British Columbia / Terence Morley
10 Provincial Governance and the Public Service: Bureaucratic Transitions and Change / Norman Ruff
11 Administering Justice / Terence Morley
Part 4: The Patterns of Public Policy
12 Lobbying and Private Interests in British Columbia Politics / Gerry Kristianson
13 Public Finance and Fiscal Policy in British Columbia / Brian Scarfe
14 At the Edge of Canada's Welfare State: Social Policy-Making in British Columbia / Michael J. Prince
15 The Politics of Sustainability: Forest Policy in British Columbia / George Hoberg
16 Environmental Protection in British Columbia: Postmaterial Values, Organized Interests, and Party Politics / Kathryn Harrison
17 The British Columbia New Democratic Party: Does It Make a Difference? / Richard Sigurdson
Find what you're looking for...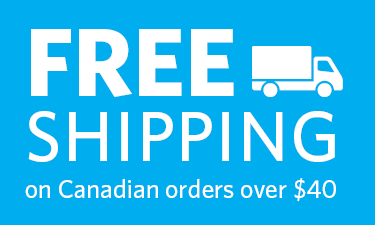 Publishers Represented
UBC Press is the Canadian agent for several international publishers. Visit our
Publishers Represented
page to learn more.