12 tables, 11 charts/diagrams, 4 maps
Quietly Shrinking Cities
Canadian Urban Population Loss in an Age of Growth
At 5 percent, Canada's population growth was the highest of all G7 countries when the most recent census was taken. But only a handful of large cities drove that growth, attracting human and monetary capital from across the country and leaving myriad social, economic, and environmental challenges behind.
Quietly Shrinking Cities investigates a trend that has been largely overlooked: over 20 percent of Canadian cities lost population between 2011 and 2016, and twice that proportion grew more slowly than the national average. Despite a clearly uneven urban landscape, continuous, ubiquitous growth is considered normal, and policy and planning professionals have had little success in managing the practical challenges associated with population loss. Continuing rural-urban migration, declining birth rates, and an aging population only compound the worrying phenomenon of shrinking cities.
Maxwell Hartt provides an empirical baseline of the geography and trends of urban contraction across the nation, and outlines the industrial and demographic processes that have led to a distinctly Canadian pattern of population decline. This meticulous work demonstrates that shrinking cities need to rethink their planning and economic development strategies in response to a new demographic reality, questioning whether population loss and prosperity are indeed mutually exclusive.
Students and scholars of urban planning, urban studies, economic development, public policy, and geography will find much to recommend this work, as will planners, developers, policy makers, and community-based organizations.
[Quietly Shrinking Cities] presents a meticulous study of why people leave a city or have fewer children, causing the population to decline.
Hartt presents a careful view of the current state of urban growth and suggests some possible outcomes for the future.
Hartt shines a light on a phenomenon that many of us urban and housing nerds don't think about often.
Hartt ranges across the wide scope of key indicators from immigration to environmentalism. This is an interesting read for anyone concerned with the fate of our urban places.
Hartt explores the broad outlines of the [shrinking cities] phenomenon and searches for some of its causes, which include deindustrialization, globalization, and the rise of the tertiary economy in major centres. On the whole this is a well-written, companionable study.
Quietly Shrinking Cities is extremely well-written and a joy to read. The analytical framework it introduces is very valuable for urban studies scholars worldwide.
Maxwell Hartt has written a terrific book that engages with a considerable range of scholarship, while at the same time contributing much-needed Canadian content.
Maxwell Hartt is an assistant professor in the Department of Geography and Planning at Queen's University, Kingston. He is a former Fulbright Scholar and a member of the Management Board of the Shrinking Cities International Research Network.
Introduction
1 The Shrinking City
2 The Geography of Shrinkage and Slow Growth
3 Industry Shapes a Nation
4 Canada's Most Persistent Shrinking City
5 Temporary Decline or a New Era
6 Rightsizing and Smart Decline
7 Local Perceptions of Urban Shrinkage
Conclusion
Appendix A: Shrinking Cities by Province, Size, and Population Change
Appendix B: Categorization of Major Employment Sectors by Census Year
References; Index
Related Titles
Condo Conquest
Urban Governance, Law, and Condoization in New York City and Toronto
Planning on the Edge
Vancouver and the Challenges of Reconciliation, Social Justice, and Sustainable Development
Edited by Penny Gurstein and Tom Hutton
Changing Neighbourhoods
Social and Spatial Polarization in Canadian Cities
Edited by Jill Grant, Alan Walks, and Howard Ramos
‹
›
Find what you're looking for...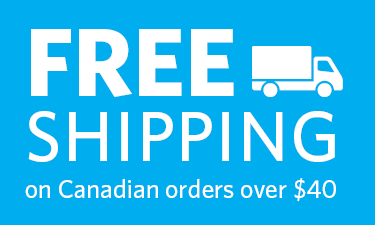 Stay Informed
Receive the latest UBC Press news, including events, catalogues, and announcements.
Publishers Represented
UBC Press is the Canadian agent for several international publishers. Visit our
Publishers Represented
page to learn more.