6 B-W photographs, 17 tables,1 B-W map
$156.00

Back Order
Ships in 4-6 weeks.
GO TO CART
Radio's Second Century
Past, Present, and Future Perspectives
One of the first books to examine the status of broadcasting on its one hundredth anniversary, Radio's Second Century investigates both vanguard and perennial topics relevant to radio's past, present, and future. As the radio industry enters its second century of existence, it continues to be a dominant mass medium with almost total listenership saturation despite rapid technological advancements that provide alternatives for consumers. Lasting influences such as on-air personalities, audience behavior, fan relationships, and localism are analyzed as well as contemporary issues including social and digital media. Other essays examine the regulatory concerns that continue to exist for public radio, commercial radio, and community radio, and discuss the hindrances and challenges posed by government regulation with an emphasis on both American and international perspectives. Radio's impact on cultural hegemony through creative programming content in the areas of religion, ethnic inclusivity, and gender parity is also explored. Taken together, this volume compromises a meaningful insight into the broadcast industry's continuing power to inform and entertain listeners around the world via its oldest mass medium--radio. 
At a time when radio's fortunes and future are being impacted by new audio technologies, it's fitting to remind people of its continuing relevance and value in society. As radio enters its second century of public service, this volume provides readers with a full-on assessment of all aspects of the eldest electronic mass medium through a series of astutely and incisively written essays.'  
How NPR can take cues from other broadcasters in its quest to broaden audience' by John Mark Dempsey 
 
Named a Radio Book of the Year: 'A very stimulating and thought provoking collection of 15 essays by US and Canadian academics on various aspects of radio....Excellent.' 
Very readable, well-researched...I would recommend this book to anyone with an interest in broadcasting.
Despite the many permutations of the radio experience treated, Hendrick keeps the volume focused on the volatile world of radio broadcasting, explaining in his introduction that 'although radio listenership ... remains robust in the second decade of the twentieth century, the fact remains that listener habits are changing and listeners are migratory. Taken together these essays interrogate a market of radio traditionalists, digital podcasters, and smart devices that expand radio's history and legacy. Recommended.
An excellent read for a college student pursuing a degree in communications or journalism and needing insight into the radio industry. It's also suitable for those who like to think hard about the roles that radio and audio play in our culture and how people interact with them.
This volume expands our understanding of radio as classic broadcasting and offers a diversity of themes relevant to its evolution. The chapters vary not only in their topics but also in their length, style, and theoretical and methodological approaches. This eclecticism may be especially useful for junior college students or new radio industry professionals in mapping the current trends and themes in radio research. Radio is entering its second century—it is already demonstrating and will undoubtedly demonstrate many more diverse paths of development.
John Allen Hendricks is department chair and professor of mass communication at Stephen F. Austin State University in Nacogdoches, Texas. He is the author or editor of eleven books, including The Radio Station: Broadcasting, Podcasting, and Streaming and The Palgrave Handbook of Global Radio.
Related Titles
Radio's Second Century
Past, Present, and Future Perspectives
Edited by John Allen Hendricks Foreword by Michael Brown Contributions by John Allen Hendricks, Bruce Mims, Lu Wu, Daniel Riffe, Laith Zuraikat, Joseph R. Blaney, David Crider, Rachel Sussman-Wander Kaplan, John F. Barber, Emily W. Easton, Mark Ward, John Mark Dempsey, Anjuli Joshi Brekke, Anne F. MacLennan, Brad Clark, Archie McLean, Michael Nevradakis and Simon Order
‹
›
Find what you're looking for...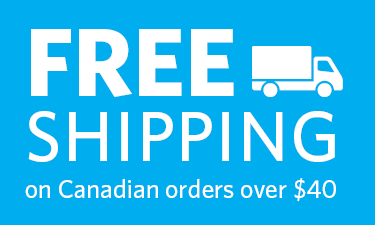 Publishers Represented
UBC Press is the Canadian agent for several international publishers. Visit our
Publishers Represented
page to learn more.