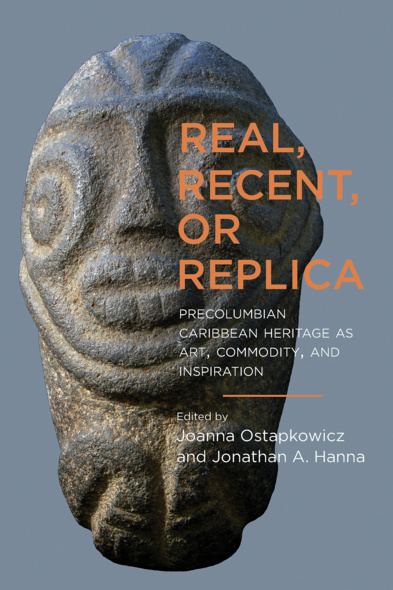 89 B&W figures - 4 maps - 7 tables
Real, Recent, or Replica
Precolumbian Caribbean Heritage as Art, Commodity, and Inspiration
University of Alabama Press
A Choice Outstanding Academic Title, 2022

Examines the largely unexplored topics in Caribbean archaeology of looting of heritage sites, fraudulent artifacts, and illicit trade of archaeological materials

Real, Recent, or Replica: Precolumbian Caribbean Heritage as Art, Commodity, and Inspiration is the first book-length study of its kind to highlight the increasing commodification of Caribbean Precolumbian heritage. Amerindian art, including "Taíno" art, has become highly coveted by collectors, spurring a prolific and increasingly sophisticated black market of forgeries, but also contemporary artistic engagement, openly appreciated as modern artworks taking inspiration from the past. The contributors to this volume contend with difficult subject matter including the continued looting of archaeological sites in the region, the seismic increase of forgeries, and the imbalance of power and economic relations between the producers and consumers of neo-Amerindian art.
 
The case studies document the considerable time depth of forgeries in the region (since the late nineteenth century), address the policies put in place by Caribbean governments and institutions to safeguard national patrimony, and explore the impact looted and forged artifacts have on how museums and institutions collect and ultimately represent the Caribbean past to their audiences. Overall, the volume emphasizes the continued desire for the "authentic" Precolumbian artifact, no matter the cost. It provides insights for archaeologists, museum professionals, art historians, and collectors to combat illegal trade and support communities in creating sustainable heritage industries.

 
Real, Recent, or Replica is an important contribution to the study of the pre-Columbian Caribbean, one of the less-well-known areas of Americanist archaeology, and to the history of art forgery. In the preface and introduction, Ostapkowicz and Hanna provide a highly readable overview of the ethical and practical problems created by the historically close relationships among looters, collectors, dealers, museum curators, and, regrettably, some field archaeologists.'
—Journal of Anthropological Research

'This important volume explores the practical and ethical challenges of interpreting pre-Columbian Caribbean art and artifacts. Ten chapters use reproductions and looted indigenous objects as a lens to critically address the history of archaeological research in the Caribbean and to reflect on the ways these materials have hampered efforts to properly represent pre-Columbian history. The replication of pre-Columbian art is both a celebration and fetishization of the indigenous Caribbean past. The editors provide an overview of the history of reproductions and looted materials and assess their impact on public heritage efforts. Replicas of indigenous art are often produced within a framework of nationalist ideologies, which have been used to challenge colonial and imperialist agendas. A must-read for Caribbean archaeologists and museum specialists. Highly recommended.'
—CHOICE

'An unprecedented exploration of the furtive practices of collecting, faking, and looting as they entangle the scholarly study of Caribbean archaeology and ethnohistory. Local in focus but global in impact, the book has much to teach us about the consequences and unintended consequences of public policy's embrace of cultural heritage.'
—Neil Brodie, coeditor of Illicit Antiquities: The Theft of Culture and the Extinction of Archaeology
 
'Real, Recent, or Replica raises important questions and contributes to anthropological perspectives on the entangled and complicated history of collecting, looting, fakes, replicas, authenticity, and cultural heritage. It is encouraging to see that archaeologists in the Caribbean are thinking about these issues.'
—Mary Jane Berman, Miami University

'Real, Recent, or Replica offers important insights into the human relations that move objects through Caribbean and foreign markets. There is no simple way to change these markets, but we can begin by shifting attention from the objects themselves to the information they express. I get about a dozen inquiries per year concerning objects allegedly found somewhere in the Caribbean. Most fail to pass authenticity tests, and I don't hesitate to tell them their object is 'fake.' I now also recommend that they read this book.'
—New West Indian Guide

 
Joanna Ostapkowicz is research associate in Caribbean archaeology at the University of Oxford. She is coeditor of Iconography and Wetsite Archaeology of Florida's Watery Realms.
 
Jonathan A. Hanna is curator at the Grenada National Museum in St. George's. His research focuses mainly on geoarchaeology and ancient human behavioral ecology in Grenada.
 
Foreword
Peter E. Siegel
Preface
Joanna Ostapkowicz and Jonathan A. Hanna
Introduction: Precolumbian Caribbean Heritage in Flux, the Old and the Not So Old
Joanna Ostapkowicz and Jonathan A. Hanna
1. Caribbean Indigenous Art Past, Present, Future: The View from the Greater Antilles
Joanna Ostapkowicz
2. Archaeological Heritage Market and Museums in the Dominican Republic
Arlene Alvarez, Corinne L. Hofman, and Mariana C. Françozo
3. The Vibrancy of "Taíno"-Themed Arts and Crafts: Identity and Symbolism in Modern and Postmodern Borikén
José R. Oliver
4. Jamaican Cultural Material: Pilfered and Forged
Lesley-Gail Atkinson Swaby
5. Spice Isle Sculptures: Antiquities and Iconography in Grenada, West Indies
Jonathan A. Hanna
6. Genuine Reproductions: Ethics, Practicalities, and Problems in Creating a Replica of a Zemi from Carriacou, Grenada, West Indies
John G. Swogger
7. Fakes, Copies, and Replicas in Cuban Archaeology
Roberto Valcárcel Rojas, Vernon James Knight, Elena Guarch Rodríguez, and Menno L. P. Hoogland
8. "Seem[ing] Authentic[ity]": Irving Rouse on Forgeries, a Museological Perspective
Joanna Ostapkowicz and Roger Colten
9. Authenticity, Preservation, and Care in Central American Indigenous Material Culture
Alexander Geurds
10. Reducing the Market for Illicit Cultural Objects: The Caribbean and Beyond
Donna Yates
Epilogue: Real, Recent, Replica (Confessions of an Archaeologist/Curator/Puerto Rican)
L. Antonio Curet
Appendix: An Overview of the Laws Governing Archaeological Heritage in the English- and Spanish-Speaking Caribbean
Amanda Byer
References Cited
Contributors
Index
Related Titles
Historical Archaeologies of the Caribbean
Contextualizing Sites through Colonialism, Capitalism, and Globalism
Edited by Todd M. Ahlman and Gerald F. Schroedl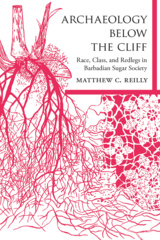 Archaeology below the Cliff
Race, Class, and Redlegs in Barbadian Sugar Society
A Universal Theory of Pottery Production
Irving Rouse, Attributes, Modes, and Ethnography
‹
›
Find what you're looking for...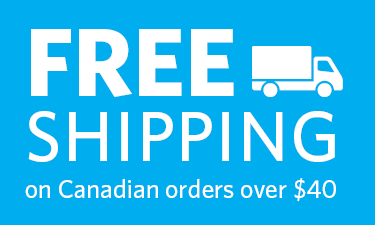 Stay Informed
Receive the latest UBC Press news, including events, catalogues, and announcements.
Publishers Represented
UBC Press is the Canadian agent for several international publishers. Visit our
Publishers Represented
page to learn more.