$75.00

Back Order
Ships in 4-6 weeks.
GO TO CART
Recite and Refuse
Contemporary Chinese Prose Poetry
University of Hawai'i Press
Chinese prose poetry today is engaged with a series of questions that are fundamental to the modern Chinese language: What is prose? What is it good for? How should it look and sound? Millions of Chinese readers encounter prose poetry every year, both in the most official of state-sponsored magazines and in the unorthodox, experimental work of the avant-garde. Recite and Refuse makes the answers to our questions about prose legible by translating, surveying, and interpreting prose poems, and by studying the people, politics, and contexts that surround the writing of prose poetry.
Author Nick Admussen argues that unlike most genres, Chinese prose poems lack a distinct size or shape. Their similarity to other prose is the result of a distinct process in which a prose form is recited with some kind of meaningful difference—an imitation that refuses to fully resemble its source. This makes prose poetry a protean, ever-changing group of works, channeling the language of science, journalism, Communist Party politics, advertisements, and much more. The poems look vastly different as products, but are made with a similar process. Focusing on the composition process allows Admussen to rewrite the standard history of prose poetry, finding its origins not in 1918 but in the obedient socialist prose poetry of the 1950s.
Recite and Refuse places the work of state-sponsored writers in mutual relationship to prose poems by unorthodox and avant-garde poets, from cadre writers like Ke Lan and Guo Feng to the border-crossing intellectual and poet Liu Zaifu to experimental artists such as Ouyang Jianghe and Xi Chuan. The volume features never-before seen English translations that range from the representative to the exceptional, culminating with Ouyang Jianghe's masterpiece "Hanging Coffin." Reading across the spectrum enables us to see the way that artists interact with each other, how they compete and cooperate, and how their interactions, as well as their creations, continuously reinvent both poetry and prose.
Recite and Refuse is an original, convincing, and truly inspirational book that rewrites conventional histories of prose poetry in China. Nick Admussen skillfully bridges the gap between orthodox and avant-garde texts while maintaining the significance of their distinction. His fascinating discussion of local political contexts feeds into a theoretical argument with clear relevance to the study of prose poetry across national literatures. Beautifully written and expertly balancing word and world, Recite and Refuse will benefit students and scholars of Chinese and comparative literature and culture at every level.
A frequently asked question of students and general readers of poetry is: What is prose poetry? The apparent hybridity of the genre makes it seem deceptively easy and at the same time frustratingly protean. Focusing on mainland China from the 1950s to the 1980s, Admussen constructs an original theory of prose poetry with as much erudition as creativity. Combining insightful analyses and graceful translations, the book makes an important contribution to our understanding of Chinese prose poetry.
This book is impressive. Its stunning sweep and detailed readings of prose poems make it a must-read, not only for anyone interested in modern and contemporary Chinese poetry but for those more broadly interested in modern Chinese literature who wish to keep up on current scholarly trends and what is going on in China. The author's reading of Ouyang Jianghe's 'Hanging Coffin" is a tour de force.
Nick Admussen is assistant professor of Chinese literature and culture at Cornell University. He holds a PhD in East Asian studies from Princeton and a Master of Fine Arts in poetry writing from Washington University in St. Louis.
Find what you're looking for...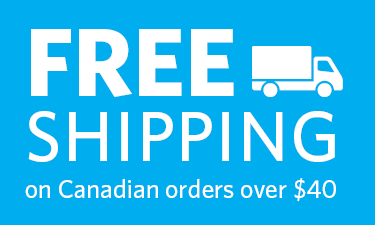 Publishers Represented
UBC Press is the Canadian agent for several international publishers. Visit our
Publishers Represented
page to learn more.