$35.95

Back Order
Ships in 4-8 weeks.
GO TO CART
Remembering Yesterday, Caring Today
Reminiscence in Dementia Care: A Guide to Good Practice
Jessica Kingsley Publishers
Reminiscence is a vital way to stimulate communication and promote confidence and self-worth in people with dementia. This practical guide is designed to give those who care for people with dementia a clear sense of how reminiscence can be used to greatly improve their quality of life.The book explores how reminiscence can contribute to person-centred dementia care and contains detailed descriptions of activities that can be used in a group setting, for one-to-one reminiscence at home or in a variety of care settings. Based on ideas developed and tested internationally over a period of ten years, the book offers imaginative approaches to reminiscence and a wealth of resources for use in a wide range of situations. The book includes advice on organising a reminiscence project and provides a useful planning tool for group sessions.Remembering Yesterday, Caring Today highlights the value of reminiscence for those with dementia and is an essential guide to good practice for family and professional carers.
'This is an exceptionally important book that celebrates the interdependency of human beings, the virtues of the education of carers and the positive treatment of people with dementia... In describing in exquisite and profound, but necessary, detail how to create and re-create a wonderfully sensitive approach to caring for people with dementia, the authors have conveyed some of the most important research findings of the past twenty years in the context of a programme to support the strengths and well-being of people with dementia. At the same time, the programme they describe serves to educate carers to support and revel in demonstrations of their loved ones' strengths... This is a book that can add greatly to the lives of all concerned and I recommend it highly.'- Dementia Journal'Research and writing on dementia have never been more timely and necessary as the condition increasingly emerges as an international public health problem which transcends national, family, personal, professional and cultural boundaries, as is noted in the foreword to this practical, accessible and readable manual (page 9). Positive in tone this book presents realistic advice and useful resources based on knowledge distilled from considerable experience of working with a group all too easily socially excluded and marginalized... This is a very practical book, a manual for facilitators and carers to implement their own RYCT programme of activities and as such it functions very well... I would recommend this manual as a useful addition to the library of anyone facilitating sessions in the field of dementia.'- Dramatherapy'This book is an excellently comprehensive and practical resource bursting with ideas and good, useable advice. If you're serious about using reminiscence properly (and all care homes should be) I thoroughly recommend this book.'- Caring Times'Any Health library strong in dementia care "best practice" guides will welcome this focus on the tool of reminiscence and its ability to support people with dementia. From how it works to stimulate communication to how professionals and family members alike can use reminiscence to maximum effectiveness both at the group and individual level, this is a key acquisition for any working with dementia patients - and their loved ones.'- The Midwest Book Review'Remembering Yesterday, Caring Today culminates work spanning some ten years on the use of reminiscence with people with dementia. Essentially practice-based, this book is a clear guide to organising and structuring reminiscence sessions. It offers an optimistic and dynamic challenge to dementia care-giving.'- Professional Social Work
Pam Schweitzer became fascinated by reminiscence and oral history after many years working in Theatre in Education and Educational Drama. In 1983, she founded Age Exchange Theatre Trust, the first full-time professional theatre company to specialise in reminiscence theatre. For the last decade she has been actively developing reminiscence projects for people with dementia and their carers. In 2000, she was awarded an MBE for services to Reminiscence and she continues to direct the European Reminiscence Network, lecturing, directing and training in reminiscence and related fields. Errollyn Bruce is a lecturer in Dementia Studies at the University of Bradford. In 1997, after joining Bradford Dementia Group she met Pam Schweitzer and joined the Remembering Yesterday, Caring Today project as an evaluator. The experience of bringing ideas together from the fields of reminiscence and person-centred dementia care fascinated her and fuelled an enduring interest in working with life histories in dementia care.
Foreword by Faith Gibson, Emeritus professor of Social Work, University of Ulster. Preface by Bob Woods, Professor of Clinical Psychology of Older People, University of Wales Bangor. Introduction. 1.Dementia and Reminiscence: Current Thinking. 2. Reminiscence in Dementia Care. 3. Reminiscence Skills and Methods.4. Remembering Yesterday, Caring Today: A Programme and an Approach. 5. Organising a Reminiscence Project. 6. Training for the Project Team and Family Carers. 7. Reminiscence Sessions: Retracing the Life Course. 8. Final Comments and Future Hopes. Appendix : Useful Documents. References. Index.
Find what you're looking for...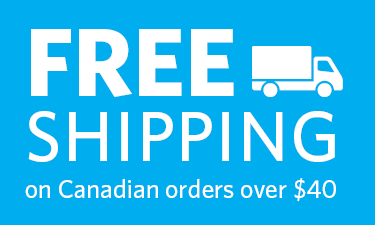 Publishers Represented
UBC Press is the Canadian agent for several international publishers. Visit our
Publishers Represented
page to learn more.