Re/Writing the Center
Approaches to Supporting Graduate Students in the Writing Center
Utah State University Press
Re/Writing the Center illuminates how core writing center pedagogies and institutional arrangements are complicated by the need to create intentional, targeted support for advanced graduate writers. Most writing center tutors are undergraduates, whose lack of familiarity with the genres, preparatory knowledge, and research processes integral to graduate-level writing can leave them underprepared to assist graduate students. Complicating the issue is that many of the graduate students who take advantage of writing center support are international students.
 
The essays in this volume show how to navigate the divide between traditional writing center theory and practices, developed to support undergraduate writers, and the growing demand for writing centers to meet the needs of advanced graduate writers. Contributors address core assumptions of writing center pedagogy, such as the concept of peers and peer tutoring, the emphasis on one-to-one tutorials, the positioning of tutors as generalists rather than specialists, and even the notion of the writing center as the primary location or center of the tutoring process. Re/Writing the Center offers an imaginative perspective on the benefits writing centers can offer to graduate students and on the new possibilities for inquiry and practice graduate students can inspire in the writing center.
 
Contributors: Laura Brady, Michelle Cox, Thomas Deans, Paula Gillespie, Mary Glavan, Marilyn Gray, James Holsinger, Elena Kallestinova, Tika Lamsal, Patrick S. Lawrence, Elizabeth Lenaghan, Michael A. Pemberton, Sherry Wynn Perdue, Doug Phillips, Juliann Reineke, Adam Robinson, Steve Simpson, Nathalie Singh-Corcoran, Ashly Bender Smith, Sarah Summers, Molly Tetreault, Joan Turner, Bronwyn T. Williams, Joanna Wolfe
 
'[This book] is an invaluable contribution to writing center studies. It offers nuanced views of a complicated set of issues by addressing practical concerns through deep research—both empirical and scholarly. I come away from it with a renewed excitement about what writing centers might accomplish in the twenty-first century—not just for graduate students, but for their institutions and faculty.'
—Lauren Fitzgerald, Yeshiva University
 
'A crucial volume that will contribute to our expertise and vision for a deeper, more nuanced writing support environment for graduate students.'
—Cecile Badenhorst, Memorial University of Newfoundland
 
Susan Lawrence is associate professor of English and director of the George Mason University Writing Center, which supports graduate students through individual consultations, workshops, and writing groups. She teaches graduate courses in research methods and writing center theory, has published on writing in the disciplines and tutoring online, and coedited a special issue of Writing Lab Newsletter focused on writing center support for graduate student writers.
 
Terry Myers Zawacki is emerita director of Writing Across the Curriculum and the writing center at George Mason University, where she was recognized for significant long-term contribtions to the overall excellence of the university. Her publications include Engaged Writers and Dynamic Disciplines and the coedited collections WAC and Second Language Writers and Writing Across the Curriculum: A Critical Sourcebook, as well as articles on WAC, writing centers, assessment, WAC and L2 writers, and challenges around dissertation writing. She is lead editor of the book series International Exchanges on the Study of Writing.
Find what you're looking for...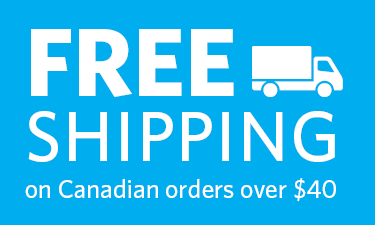 Publishers Represented
UBC Press is the Canadian agent for several international publishers. Visit our
Publishers Represented
page to learn more.